Decent Value Sushi, But Not For Us @ Fuji Guia Fusion, Cascais
by Elise Xavierpublished on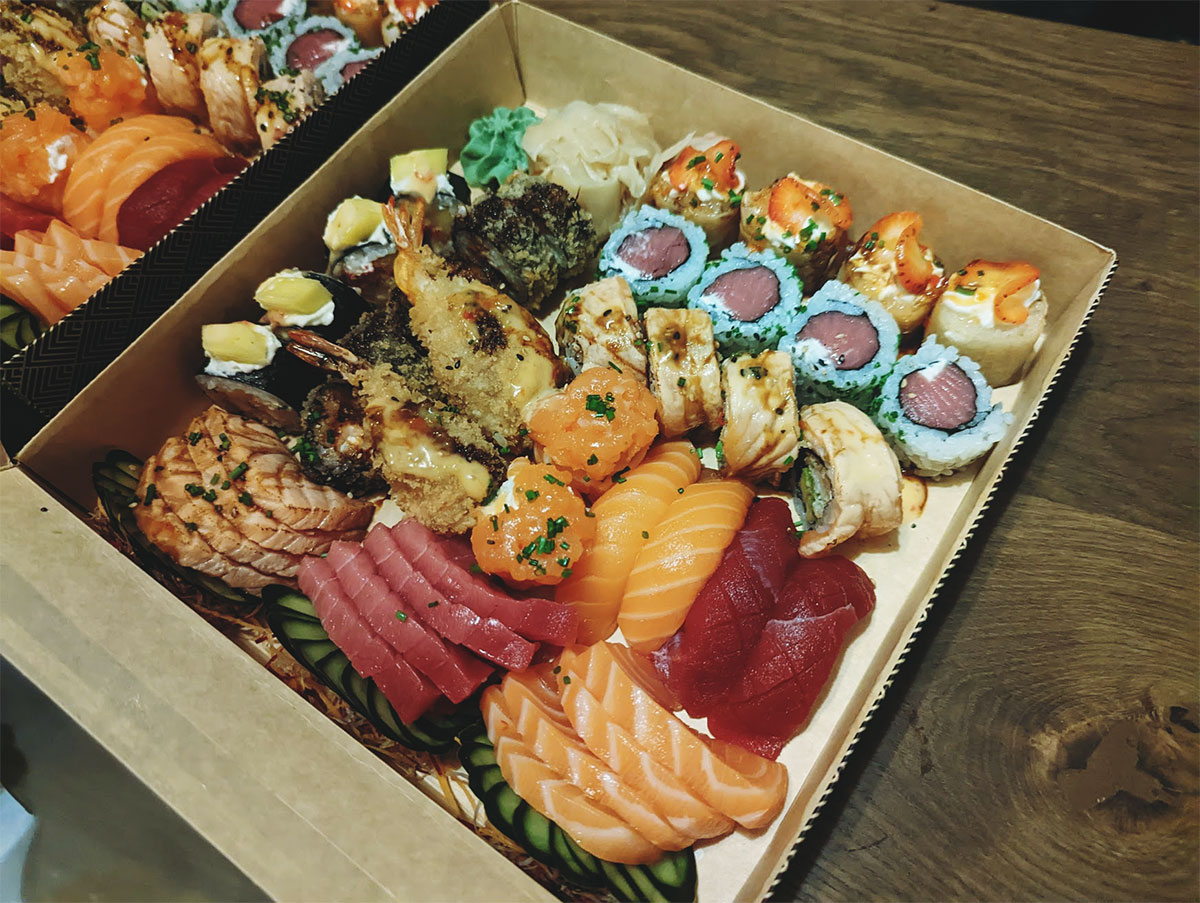 We tried getting takeaway from Fuji Guia Sushi Restaurant & Bar, Cascais the other day, and being completely honest, it wasn't really our thing.
Essentially, we have certain places that we love grabbing sushi from, but we try to experiment when we're able so we can find backup places in case our favourite place closes down, or in case we find one that's better value or that we like the quality of better.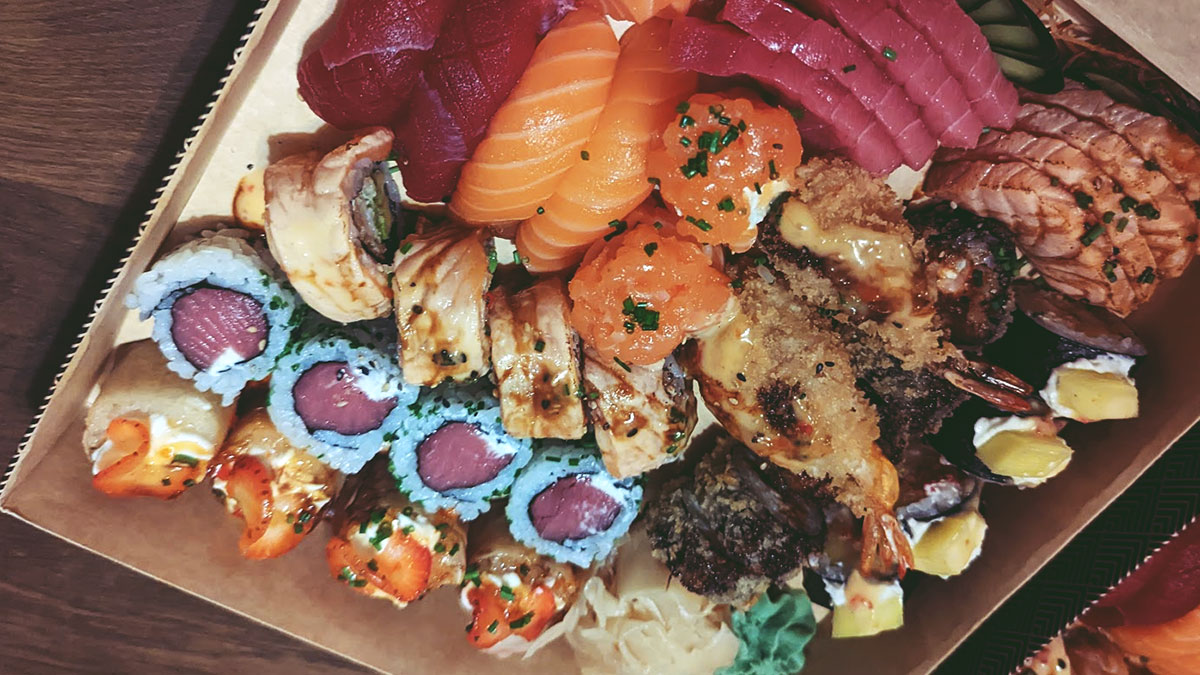 Our current favourite sushi restaurant in Cascais - in case you want a recommendation - is Sushi Del Mar, especially since the Hiroo Sushi in Cascais closed (the one in Lisbon is still open).
We liked the two pretty evenly before - with Sushi Del Mar being better in terms of creativity and more interesting/tasty combinations of options, and Hiroo having the slight upper hand in terms of freshness, and being excellent for more traditional sushi, which we do prefer in a lot of cases.
But back to Fuji Guia. We grabbed two combos, one for each of us, and weren't expecting the quantity of food we got at all...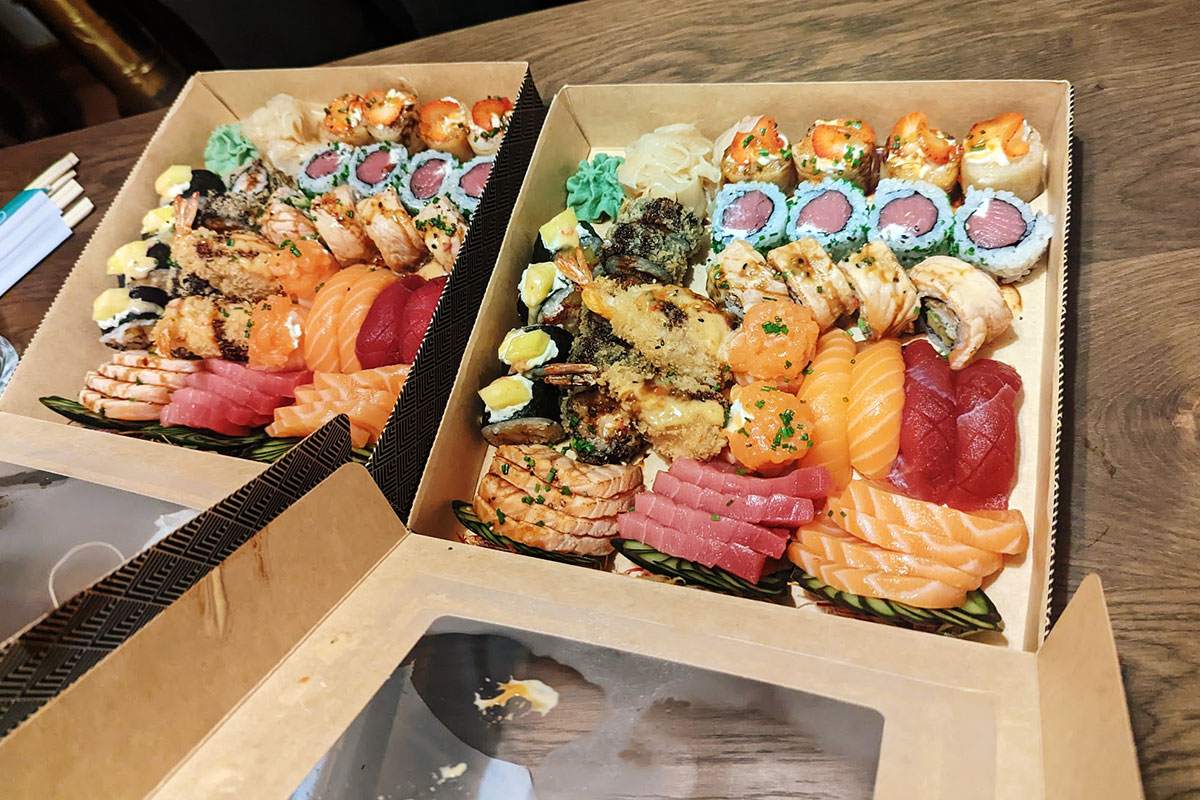 Literally massive pieces. Each and every one (including the pieces of sashimi) were enormous.
The weight of the delivery was insane.
We were super excited when we opened up the two boxes as well because the construction looked quite good, especially in comparison to a lot of the more "budget" sushi places we've ordered from to try, which we were not impressed by at all (Maki Sushi, for instance).
I'm going to preface this by saying, Fuji Sushi was not bad in comparison to Maki Sushi. That sushi we literally could not bear to eat.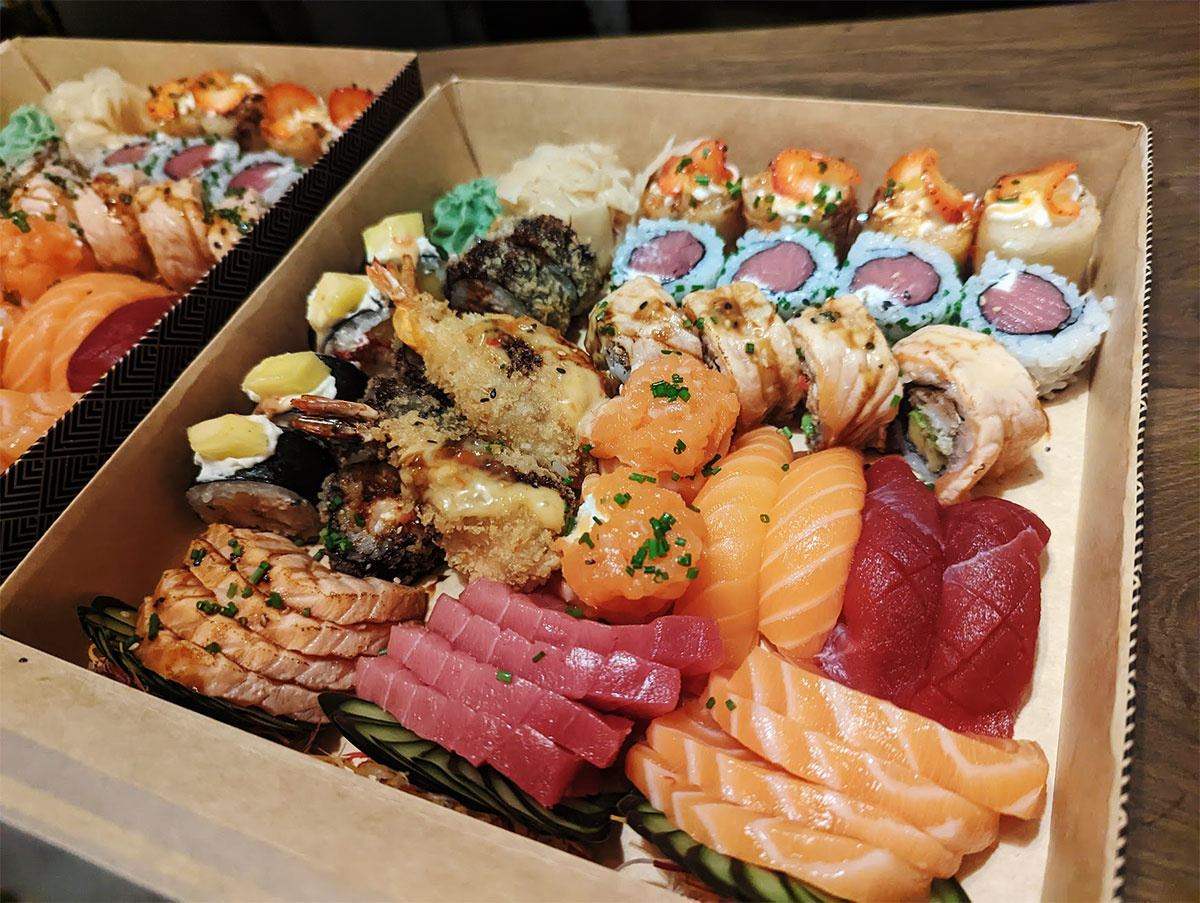 Most of the sushi from Fuji Guia, we could eat, we just were so full we literally did not finish the vast majority of the meal (our fault since we had Capricciosa for lunch and should have bought just one combo to share - did not realize the size of the individual pieces, though!!).
The maki has got a lot of cream cheese and mayo.
Almost every single one has some, and while it's not complete overkill (each individual piece has a reasonable amount, they don't overdo it in that way), it's still a lot for the two of us since we legitimately do not like sushi.
Still, it wasn't caked in sugar and mayo like normal. So again, edible to us, though not great.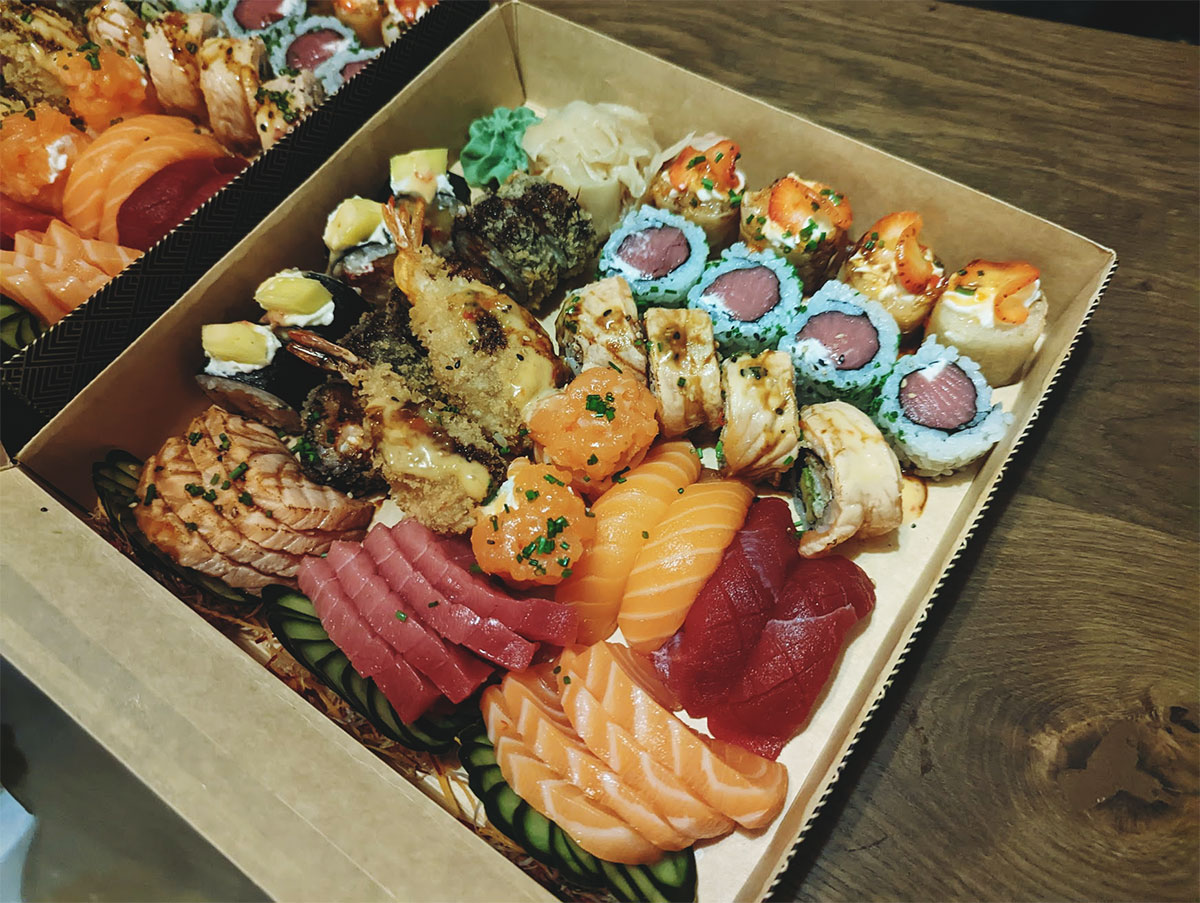 The pieces were so big that Thomas was trying to cut them into smaller ones at one point - even then it was too much.
They were pretty creative about the sushi they made. So if you get bored of "regular" sushi easily and like unique combinations, this might be the place for you.
For us - not where it's at. The quality was fine. It wasn't excellent, and we'd always rather high quality sushi that's way more simple. Actually, we prefer the simple most of the time if I'm honest.
In terms of cost, Fuji Guia Fushion sushi is fine.
It's not a steal, not expensive, in the middle.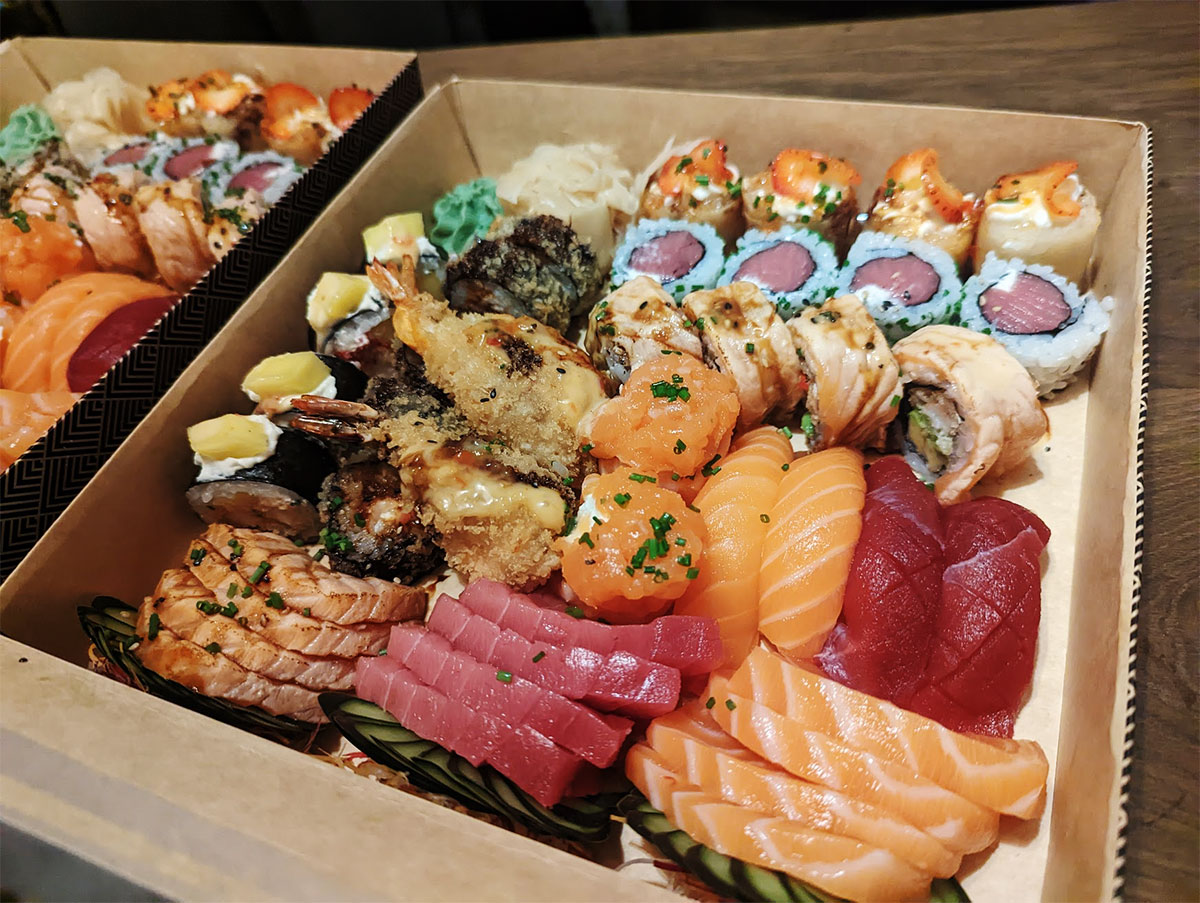 Taste-wise, however, since it's so mediocre, and since there are so many other better options in Cascais, we wouldn't bother to get it again.
If we want cheap sushi that's good (not excellent) quality, we'll head over to Nami or Sushi Come for AYCE (all you can eat) instead.
Crossing fingers for better luck on our takeaway sushi experiment next time!