Would Come Again: Affordable & Tasty Local Portuguese Food @ O Zêzere, Lisbon
by Elise Xavierpublished on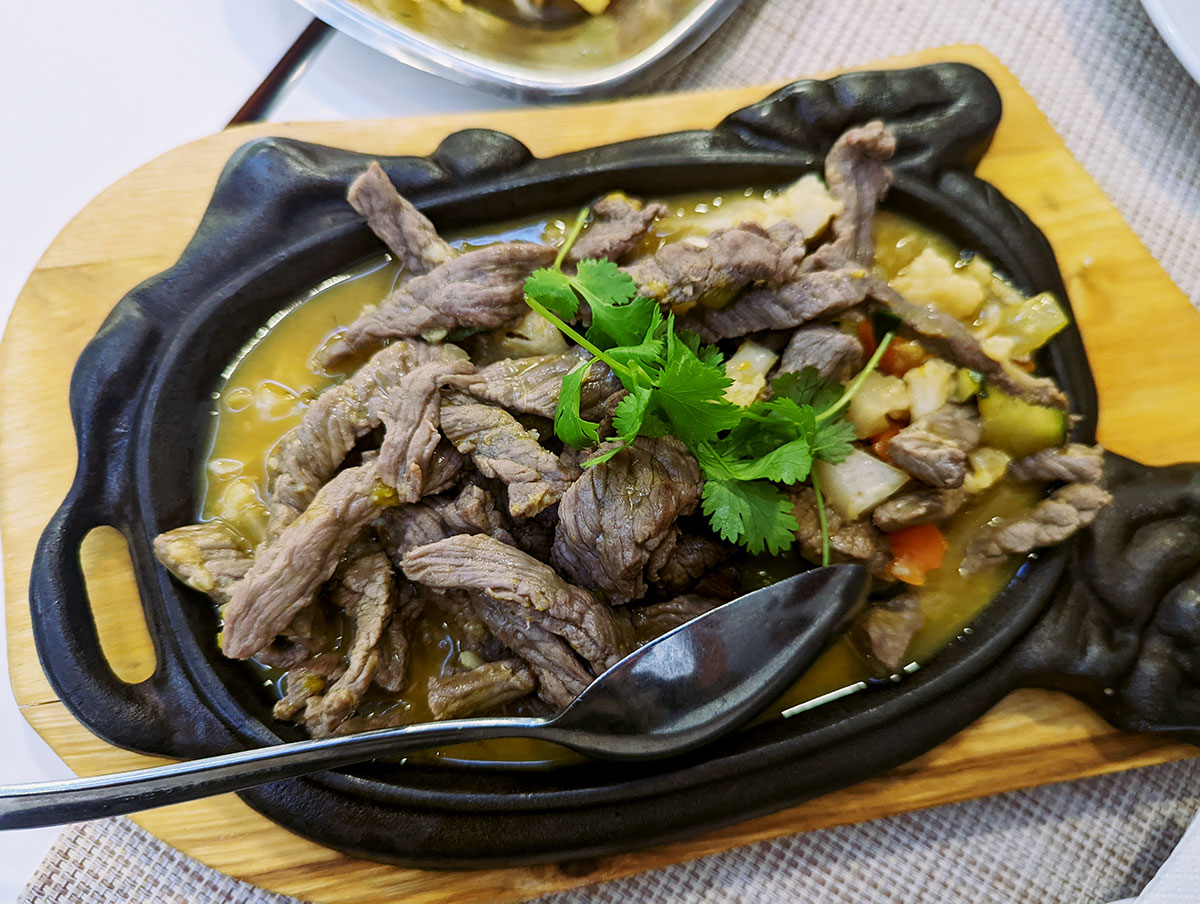 O Zêzere is a Portuguese restaurant with traditional dishes that has a very local-friendly cafe sort of vibe.
It's not a high-end restaurant, it's a no-frills, good food, quick and easy meal type of deal at incredibly reasonable prices (in my opinion) that would attract those looking for good value and great bang-for-buck pricing over those looking for something stunning they can load a picture onto Instagram with.
It's comfort food, it's tasty, it's cheap - for what it is, I personally loved it.
We ended up at O Zêzere by coincidence. When we went, this place was hopping - loads of customers - and I could tell that the vast majority of them were from the area, making their way down for their regular lunch on their break from work.
The story of how we came to be here - and on my birthday no less - has to do with the fact that on that day, my husband Thomas and I took a trip down to Lisbon (we live in Cascais) to accompany Thomas' uncle to the hospital for an elective surgery to restore his sight in one eye.
Before I go any further, yes, he's doing phenomenally, and the surgeon he had was a miracle worker who restored his vision to 20/20 when initially he had only around 20% vision in it prior to the surgery.
But back to O Zêzere - because once we'd made sure Gary was taken care of by the hospital staff, and was just about to go into surgery, Thomas and I wandered about hungry, hoping to grab some food that was at least halfway decent and nearby to the hospital.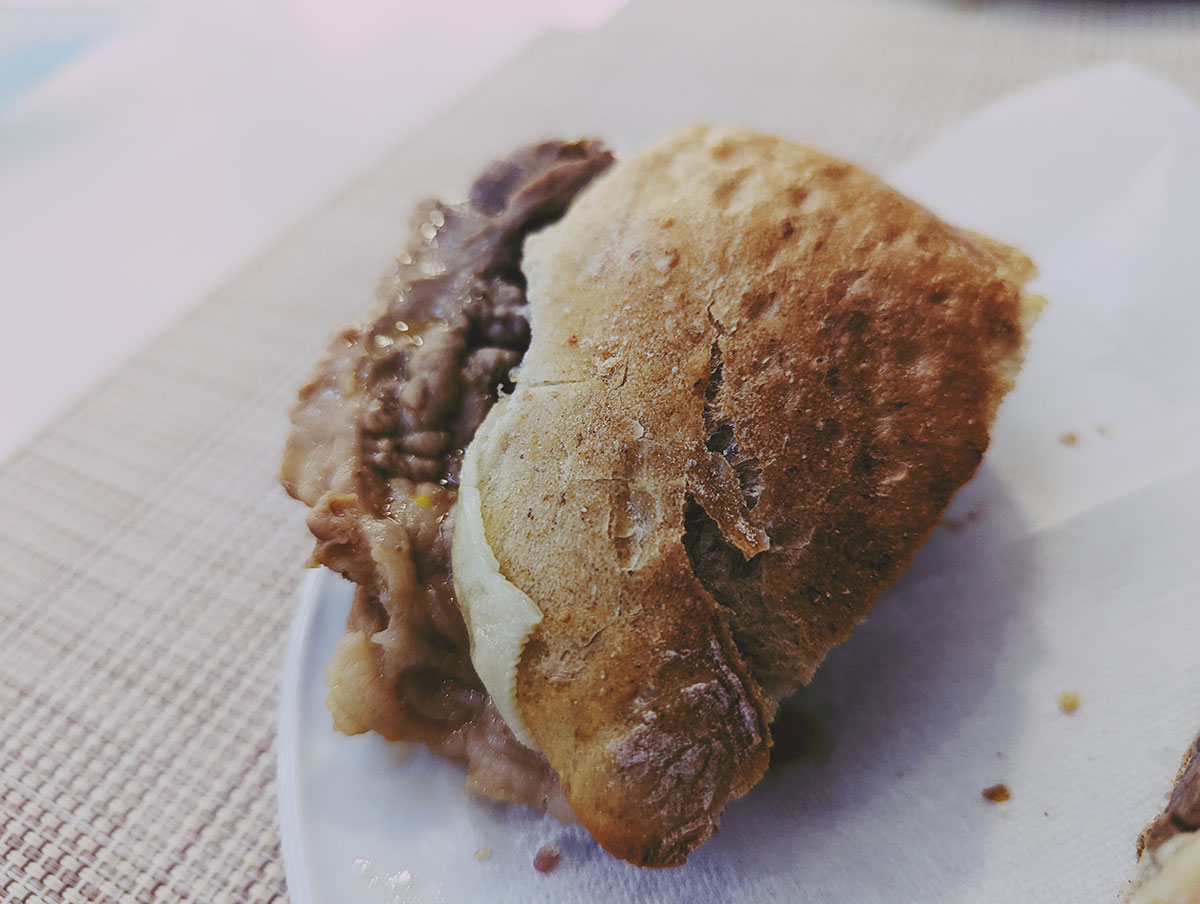 I didn't want to walk too far, but we happened to walk in the direction of O Zêzere, and noticing the commotion around it - the quantity of people seated enjoying their meals as well as the fact that they looked to be regular business people sitting down as regulars at their favourite restaurant, made me want to try this place.
It can't be too bad if this many people are here, right? Especially if they're not tourists, all clustering about a restaurant because others happened to be clustering as well.
Besides that, I could see the food a number of them were eating (others were waiting on their meals), and it looked completely and totally "safe" from a "that can't taste too bad, looks pretty decent" perspective.
We ordered the pica-pau and fries, and a couple sandwiches - and boy did we get more food than we bargained for, albeit the incredibly affordable prices.
Have a look at the massive helpings we got -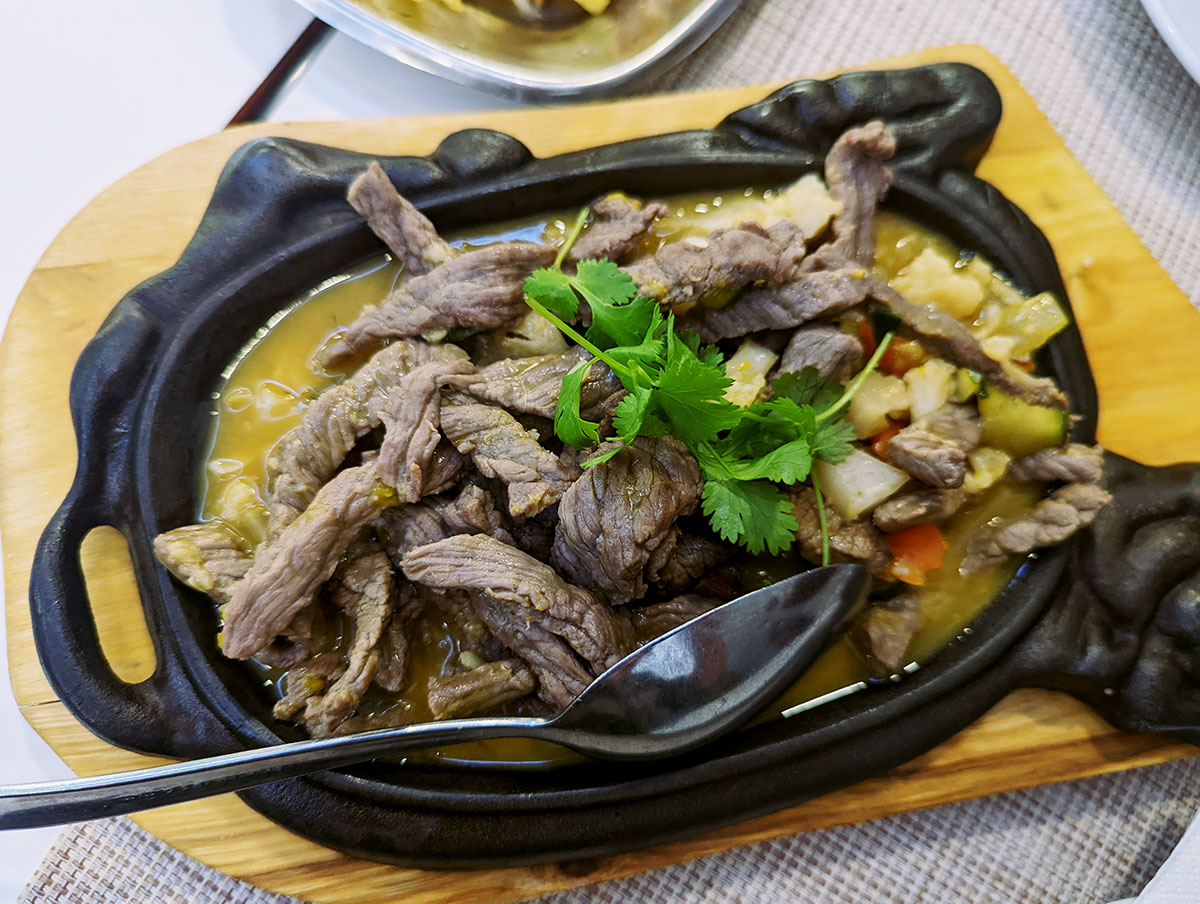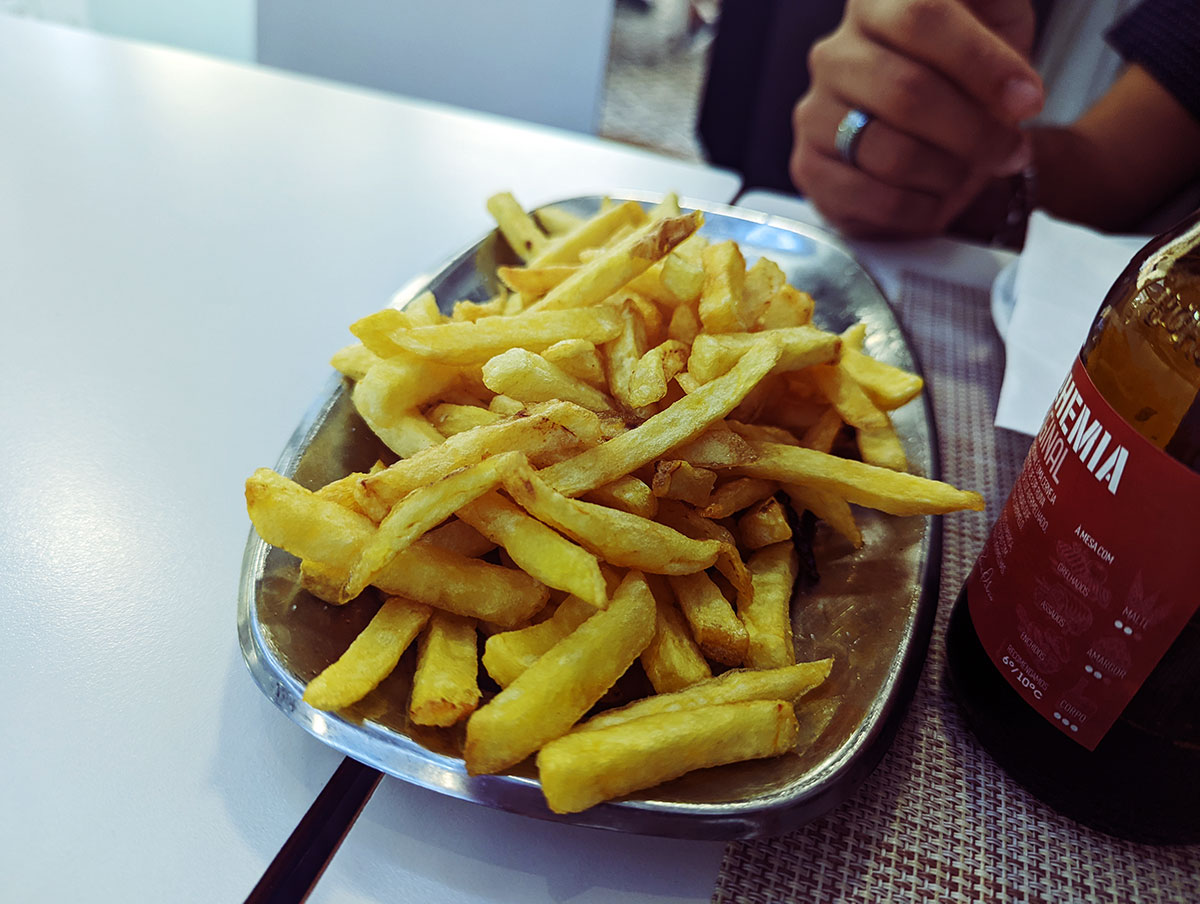 I'd call that excellent value.
The pica-pau was delicious, and came with a super-tasty broth/gravy that was perfect for dunking fries into.
The fries themselves rivalled the pica-pau, that perfect combination of crispy on the outside, soft on the inside, in all the best ways.
Thick "chips" style instead of thin "French fries," but again, so delicious you can't possibly dislike them, I would think, even if you're into thinner fries typically.
The pica-pau was soft and easy to eat - not tough and chewy or full of ligament, as it can be in some restaurants (Feel Rio, I'm looking at you!). These had to have been tenderized in my mind.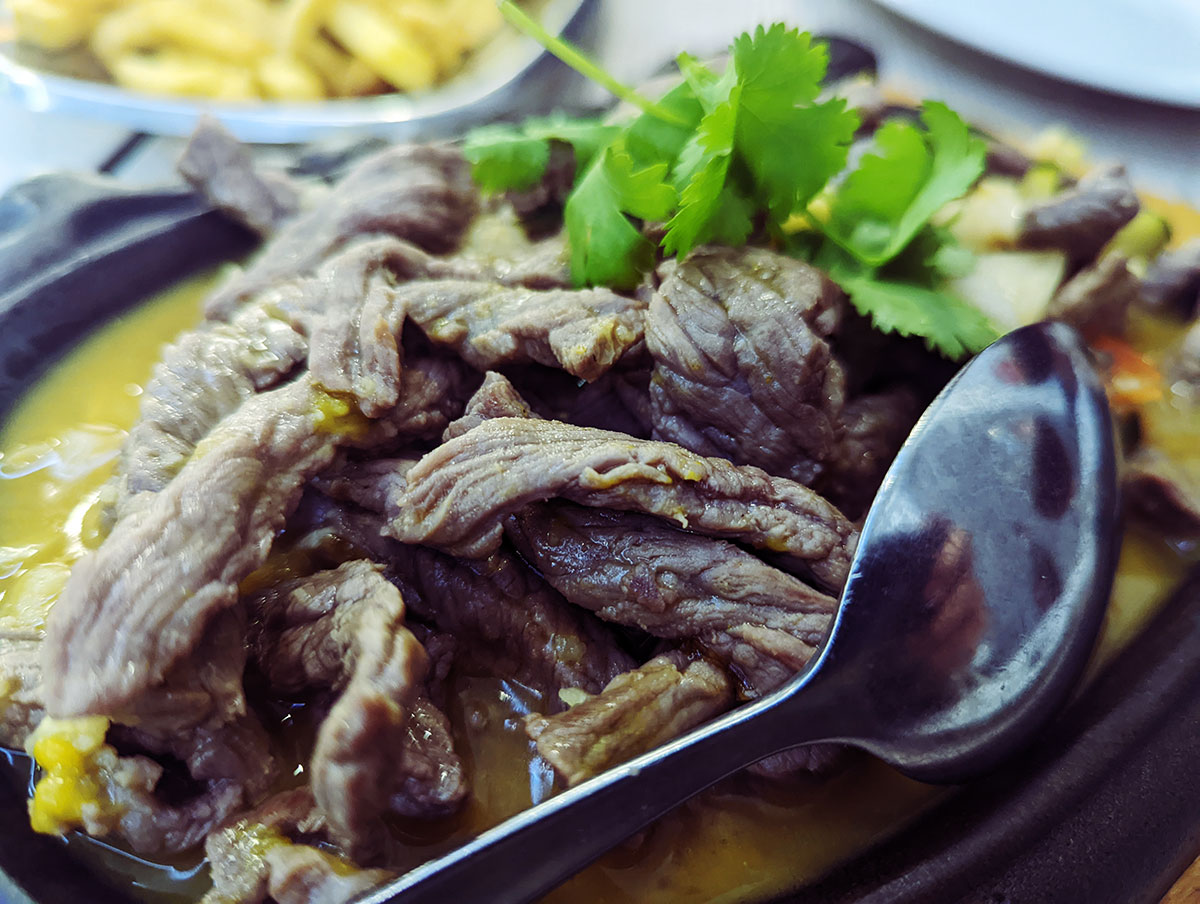 I'll admit, I personally preferred the pica-pau and fries - which were stupendous - to the sandwiches, so I have to recommend getting them if you're trying to choose between the two.
The sandwiches were also tasty, but I absolutely need to try more of their full on meals here next time I go, because I think the pica-pau was phenomenal, especially if you factor in the low cost and huge portion sizes.
The pica-pau and fries were enough to fill both myself and Thomas, so when the sandwiches came (we ordered two that we shared), we were excited to try them, but absolutely did not need to have ordered them - especially not as a late lunch.
Having a sandwich each would have been enough of a lunch on it's own, not completely filling, but doable, as they were quite heavy/filling by themselves.
I can't remember which particular sandwiches we got off the menu, but I think one was a pork steak with ham and cheese, and the other a beef steak with ham and cheese?
I'm not quite sure, but I don't even care because I'm convinced at this point there's no sandwich you could get from here that's bad.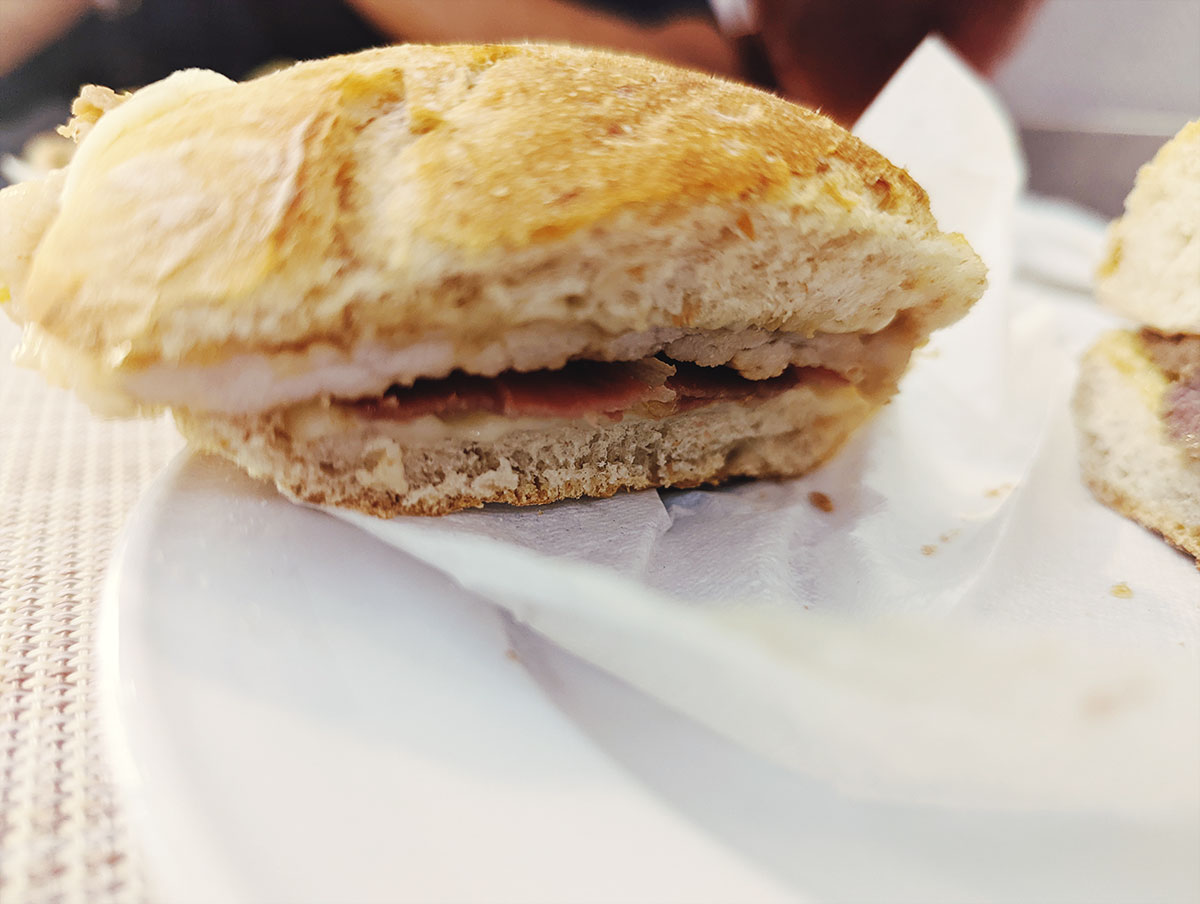 You might think that beef and ham is a terrible combination, but somehow, it actually works.
So did the pork steak with ham and cheese, but that's a little less crazy sounding.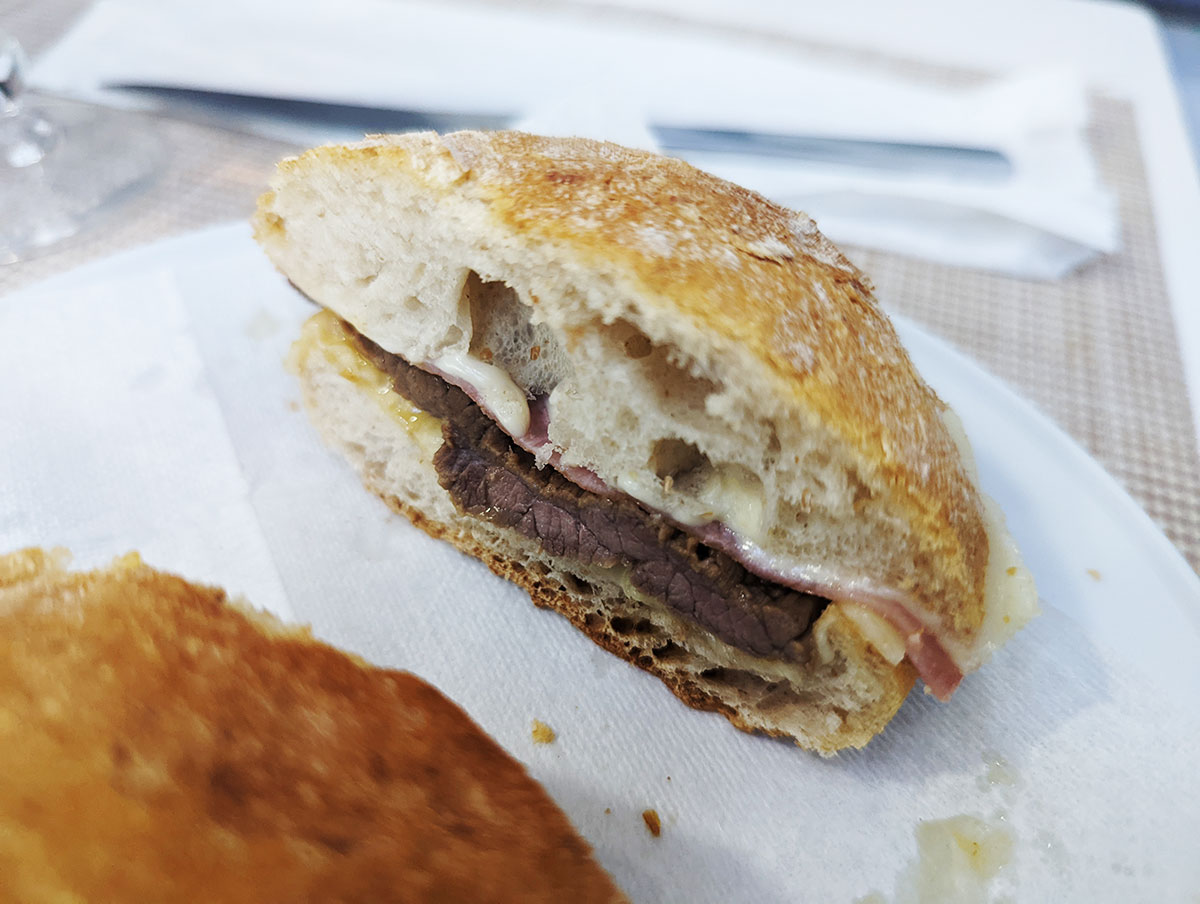 The staff were polite and friendly, and incredibly helpful albeit only one speaking English (we don't yet speak Portuguese).
The service was pretty slow, but in my opinion worth the wait.
I definitely wouldn't come here if I was in a hurry, but if I'm ever in the area again, especially trying to kill time waiting around at the hospital, I'll absolutely stop by again because I thought this place was fantastic for that.
We grabbed a number of drinks - including beer, fizzy water, and something else I can't remember, all tasty and at affordable prices.
Then to kill some more time, Thomas bought a slice of cake, super traditional and he loved it -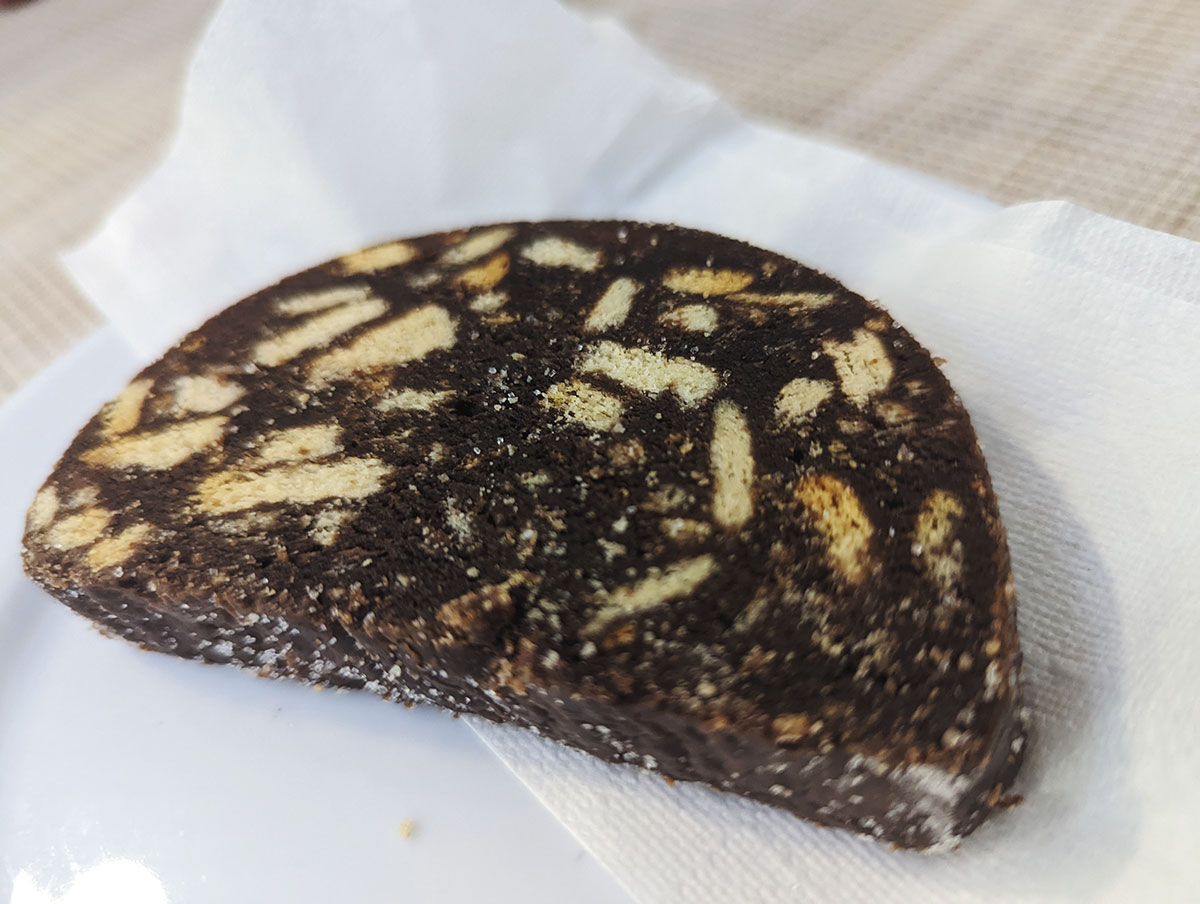 This place made both Thomas and I wish we had a local equivalent - cheap, tasty comfort food that's filling and high quality, not too unhealthy; a place we could frequent and become locals.
So we're definitely on the hunt for that near where we live nowadays. We have a few ideas, but we absolutely need to try them out to find a favourite.
All in all, I was actually pretty pleased about spending lunch here for my birthday. Not a bad turn of events in the least.
I spent my birthday dinner back in Cascais at Cantinho do Avillez where I had one of my favourite dishes, steak tartare, but that's a post for another day.