AYCE Buffet Sushi + Calm, Family Vibes @ Nami Asian Restaurant, Cascais
by Elise Xavierpublished on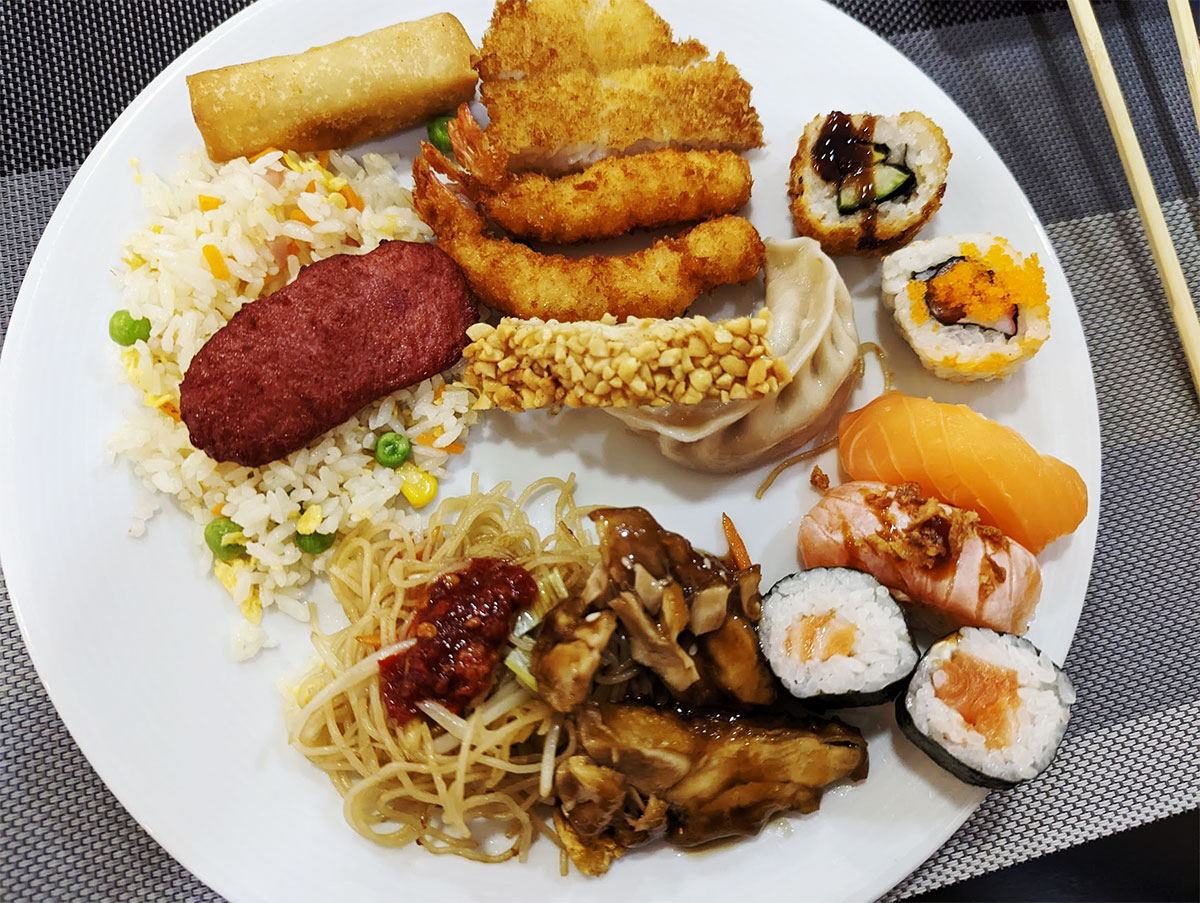 Being from Toronto, I have a soft spot for All You Can Eat restaurants - and AYCE sushi restaurants in particular.
I can't tell you the number of weekends I spent with friends in AYCE places.
Actually, going back even further, my grandmother's favourite place to take the entire family out at once (a massive family considering she'd take out all her kids and all their kids) was Mandarin.
An incredibly "white-washed" Asian themed all you can eat restaurant made for the Western pallet with staples like chicken balls caked in sugary sauce, noodle varieties and fried rice galore, mixed with tempura of all sorts - it was almost certainly my first introduction to Asian themed at all.
And while it wasn't accurate in the least, and I would never go back of my own accord, I still have very fond memories being there with my family.
Speaking of family, Nami Asian Restaurant, Cascais definitely has those strong family vibes. I have a feeling the entire operation is run by family.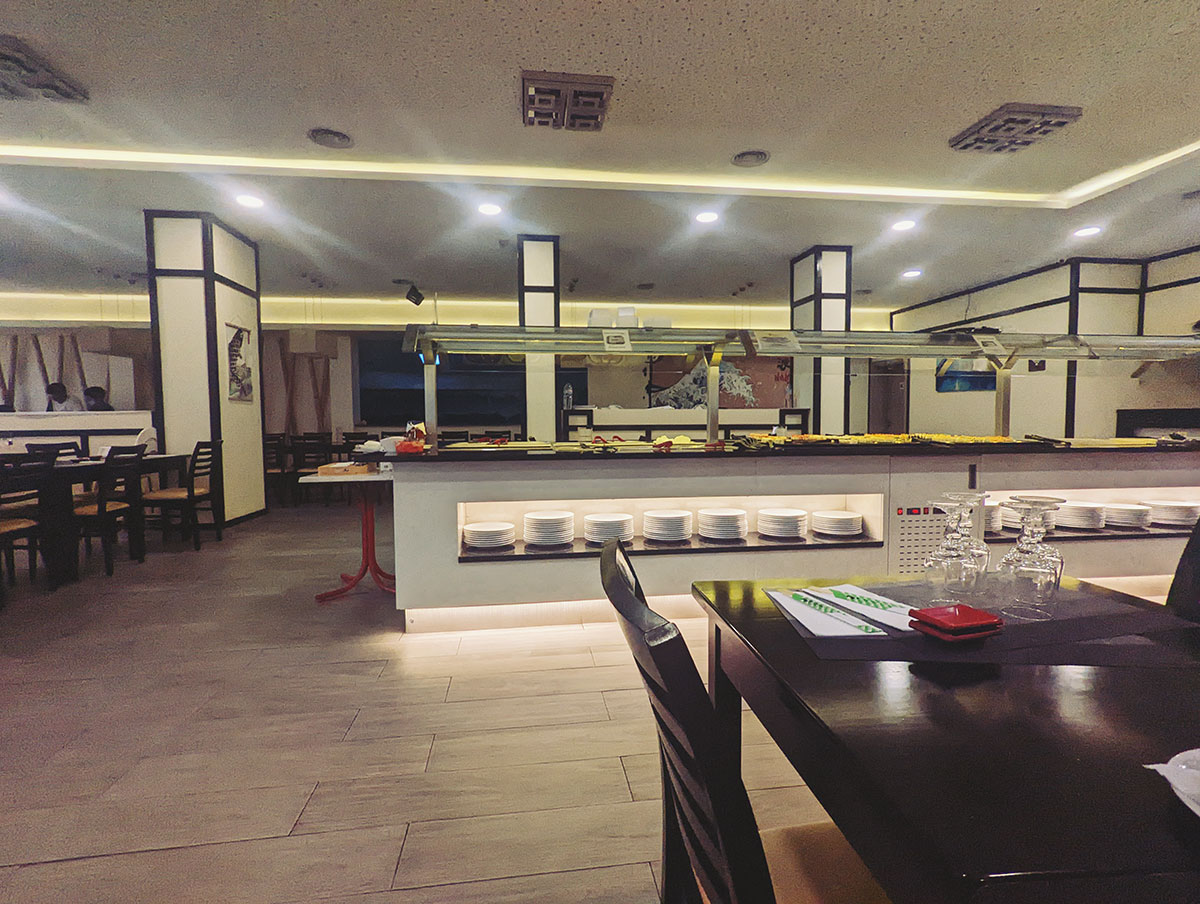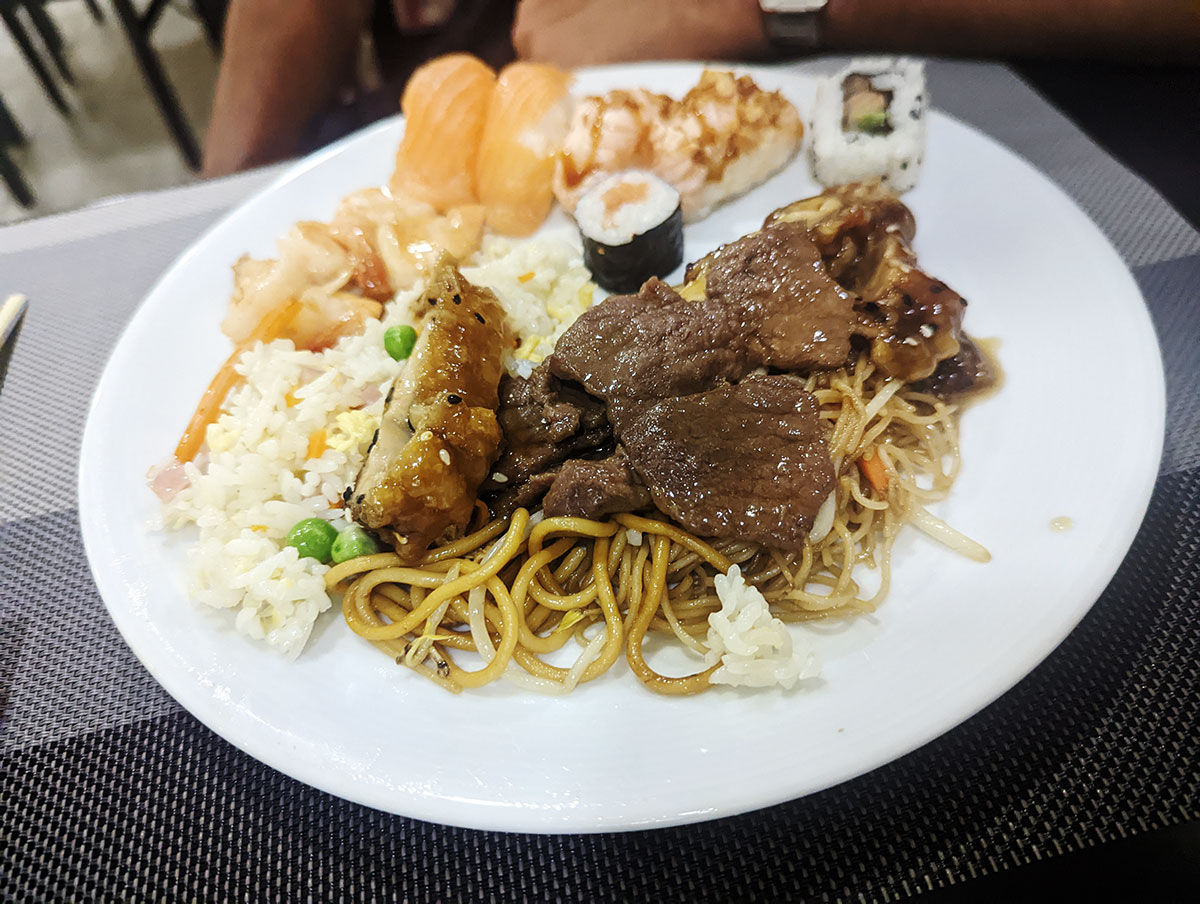 You'll often see what I assume to be the kids of the owners hanging out in the back, doing homework and nibbling away at the food.
The people who show up - very chill, very low-key, sometimes big, sometimes small families. I love this place for this ambience. One that honestly does remind me of Toronto where so many restaurants are family owned and operated.
Now down to the food. In terms of all you can eat restaurants, there are ones where you order and they bring what you order to the table, and there are others that are "buffet" style, where the food is out, you take your plate and go help yourself.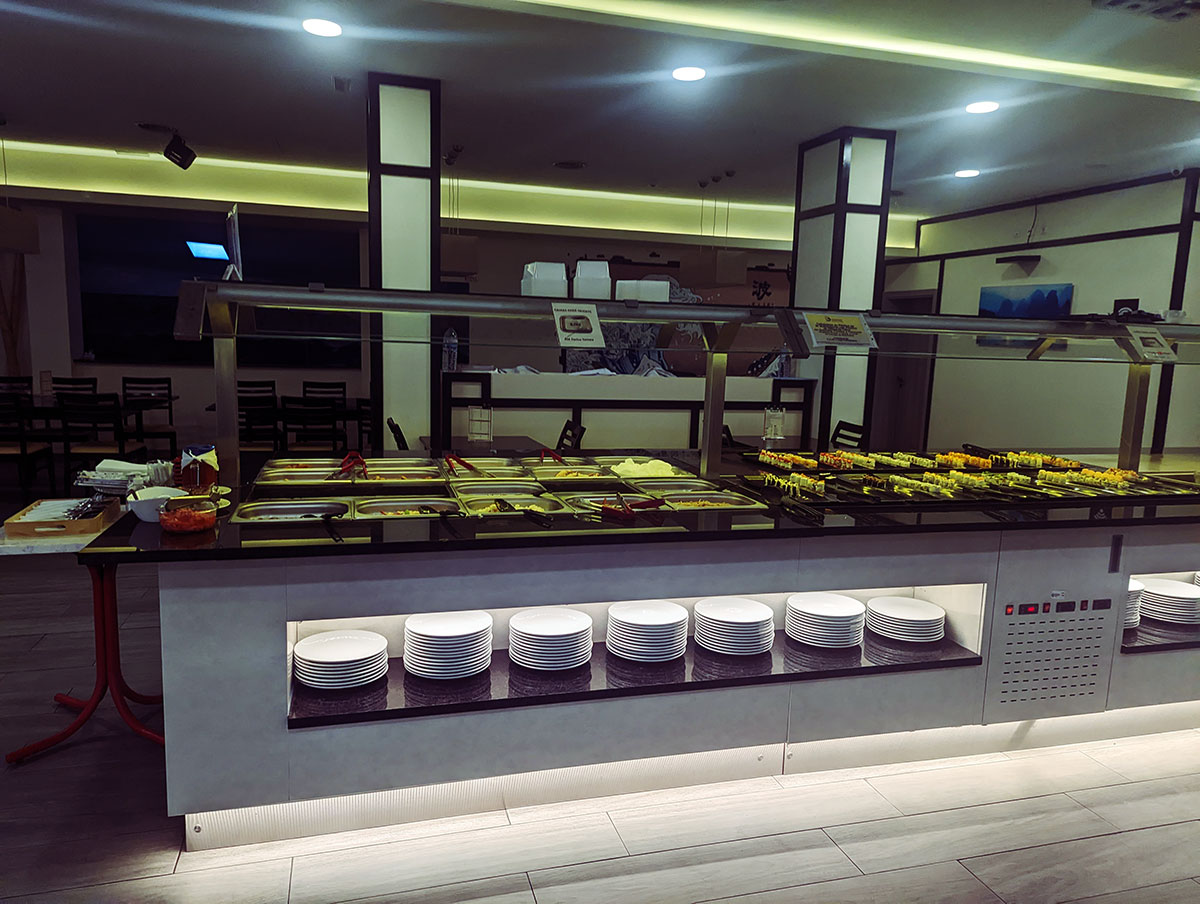 Nami is buffet style, except for the "chapa" section (which I just looked up and just means "plate" apparently) where you ask for specific things that they'll BBQ for you and then you basically only order that as-wanted.
I've never bothered with this, however. I just get what's at the buffet.
If I'm honest, I often don't come to Nami for the sushi.
The sushi is fine, nothing wrong with it. It's not bad at all. Average for Portugal, nothing exceptional about it either.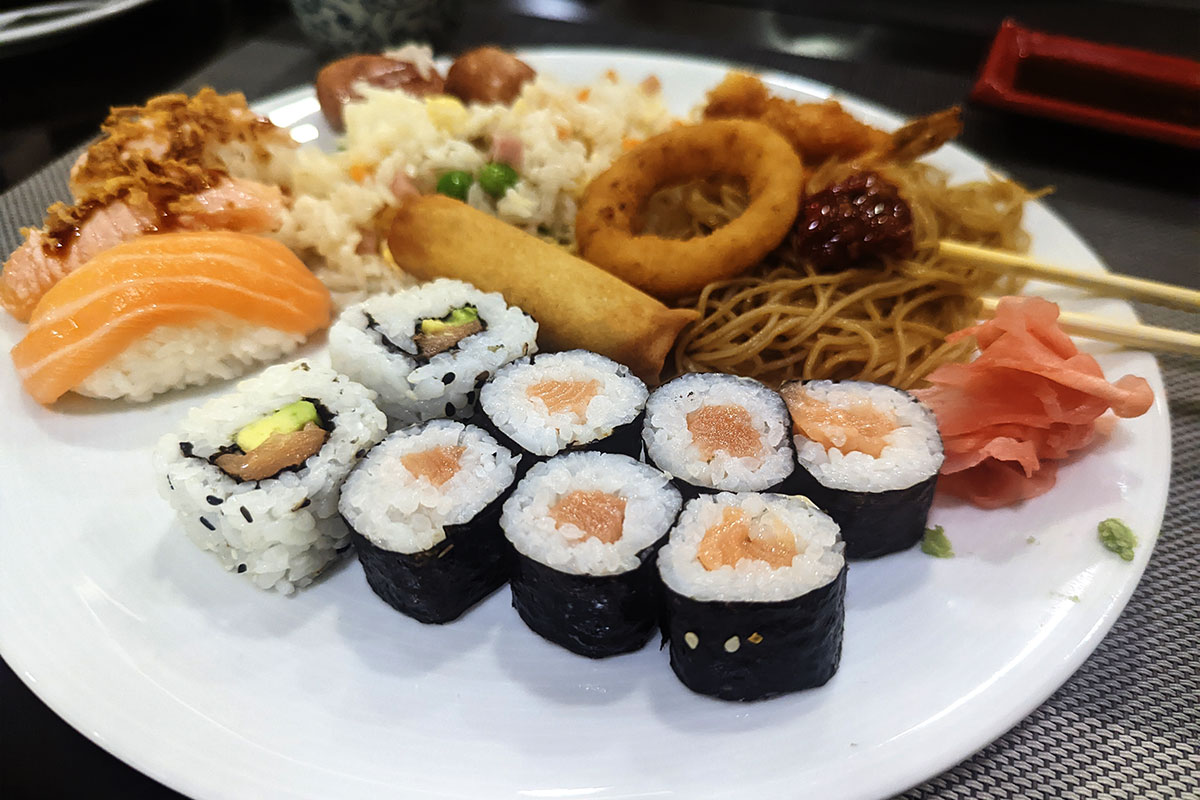 To keep the quality fresh, and the costs as low as possible, all the sushi at Nami that has fish in it (the majority has fish, but there are California rolls and some other vegetarian options) is made of salmon.
There's quite a lot you can do with salmon to keep it interesting. Many types of maki and they always have the standard nijiri with salmon.
I personally prefer to eat the simpler types anyway and have never been bothered by only having salmon sushi as an option.
But if I'm here, honestly it's not usually because of the sushi anyway, it's because of two things otherwise I'd end up someplace else for dinner for the night. Typically:
I want "trash Asian" food - like noodles, tempura, incredibly tenderized meat that's caked in a sugary sauce, and oh-so-tasty yet simple egg fried rice that's a mega comfort food for me.
I'm here because I just want chill, quiet, family vibes and a place to help me mentally unwind and relax for the night.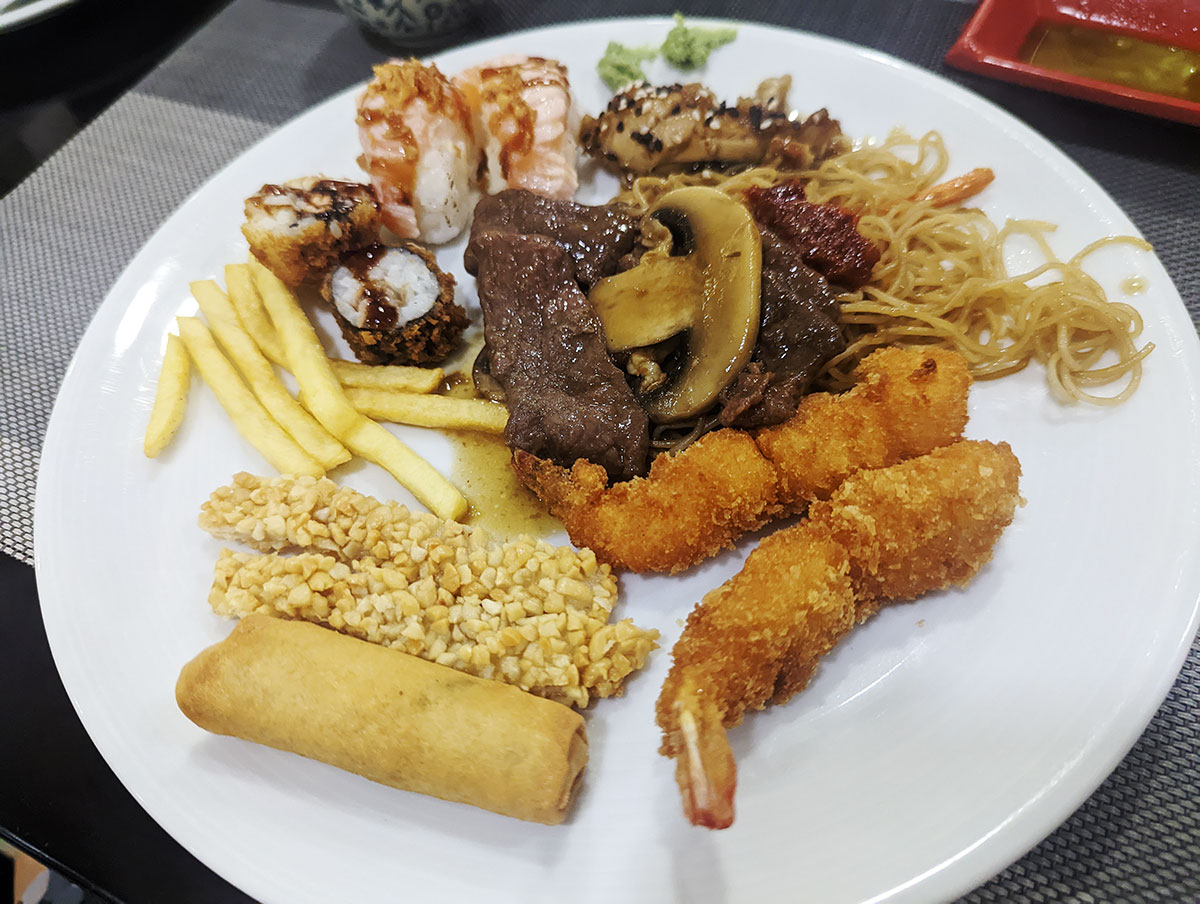 If I'm feeling more like sushi, and craving less of the sides, and I don't mind commotion or tourists galore, I will head over to Sushi Come in the center of Cascais.
If I want better quality sushi, I will grab Sushi Del Mar, probably over an app to the house.
But more often than not, I actually prefer Nami.
Part of it is because it's walking distance from my house, surely.
But also because it's just so stinkin' chill, and a little nostalgic from me, and as I've said, reminds me of Toronto.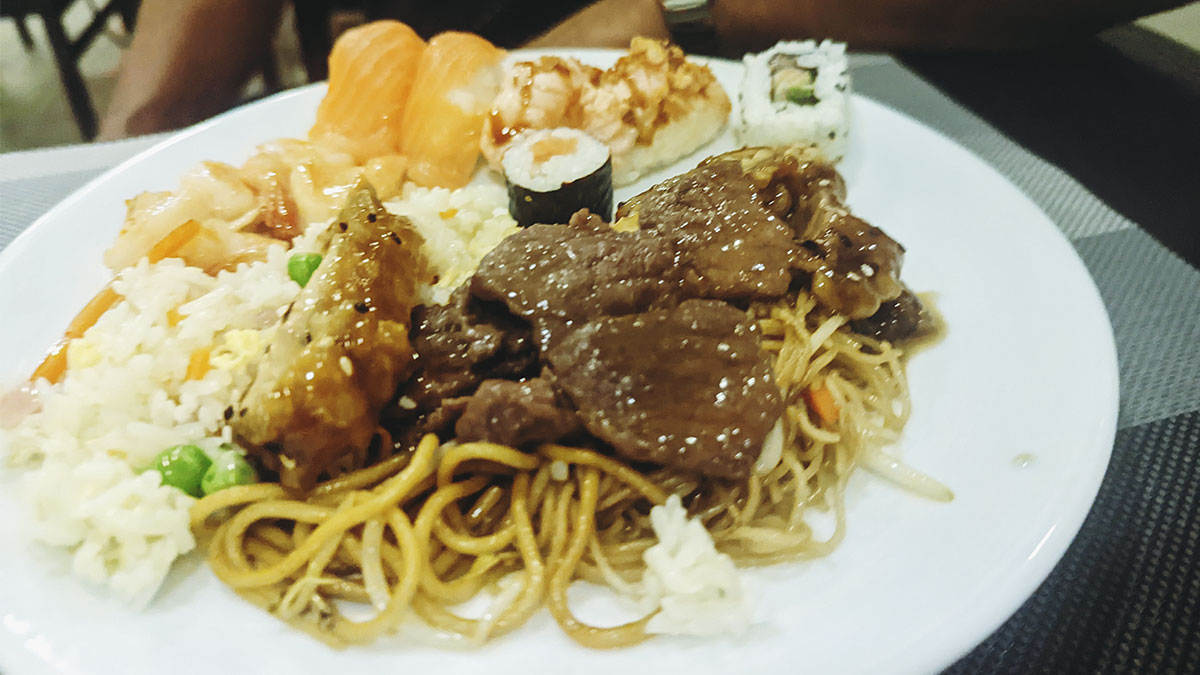 If you've been here once, you'll know if you like it. It doesn't really change, although every so often they'll switch things in and out.
It's unusual, however, and their staples are pretty steady.
You can pretty much assume that the quality will be consistent enough, and that the food offerings will be almost identical whenever you go.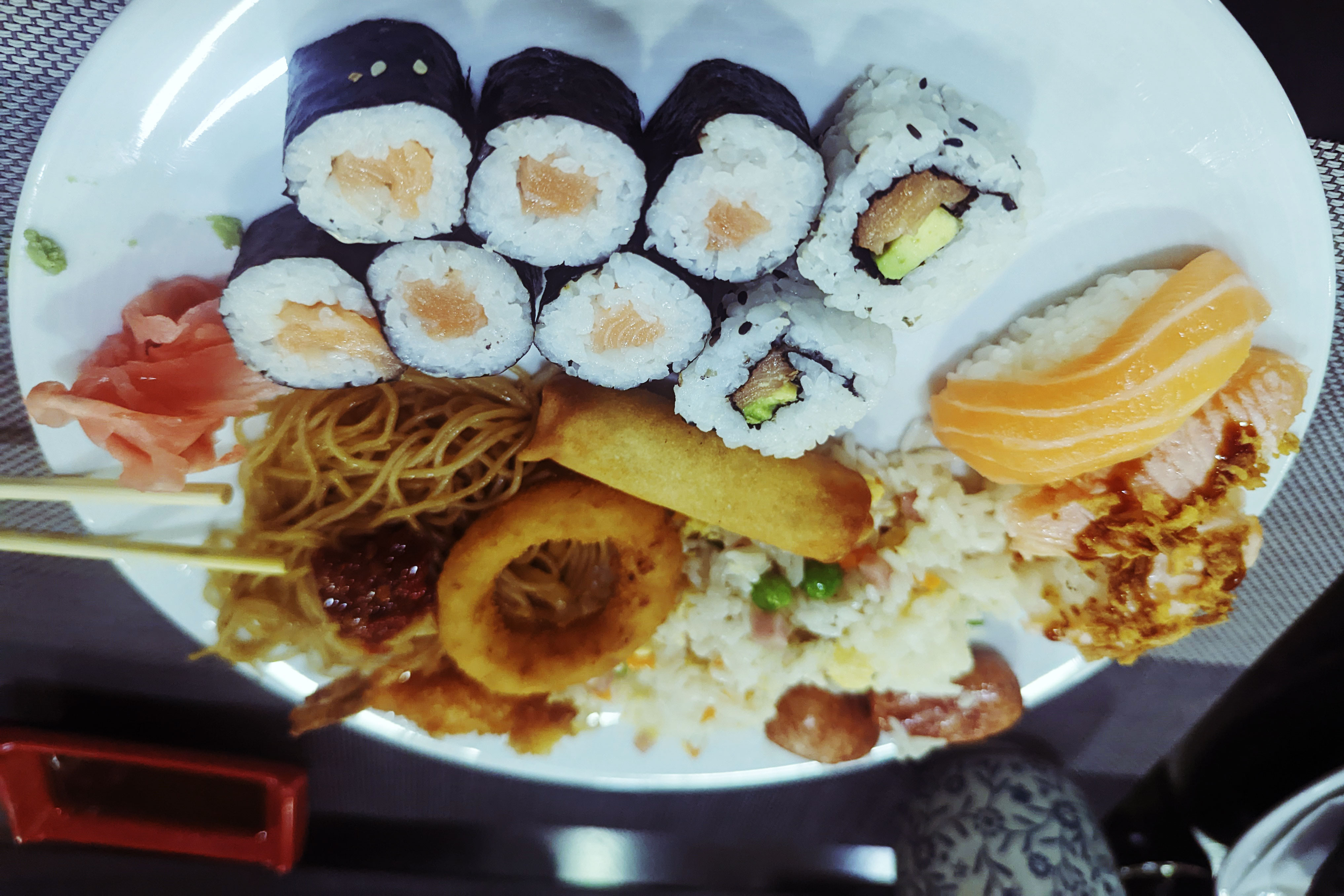 I love it. And I know I'll continue to go back, both just with myself and my husband, and with any family.
But I understand, too, that I love it for reasons that are certainly not concrete, and insofar as it compares to other restaurants, even just other All You Can Eat Sushi restaurants in Cascais, it doesn't stand out as one of the best.
Still, I can't help going back, and I know when I do, I'll leave happier and chilled out more than nearly any other restaurant I've been to in Portugal.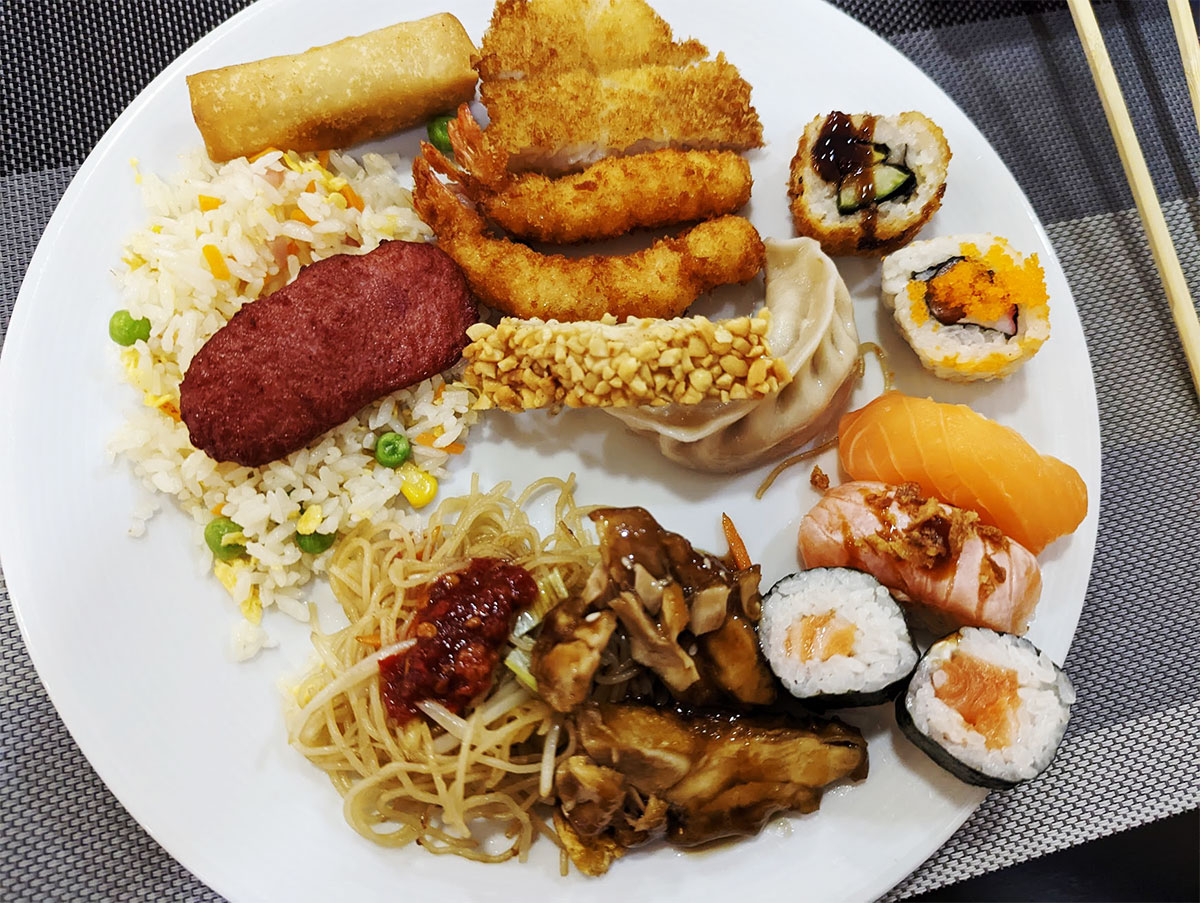 PS: I missed Nami so much the day I wrote up this post that it made me want to go back that very night, so we did...