Outstanding: Our New Favourite AYCE Sushi @ Yukai Sushi, Cascais
by Elise Xavierpublished on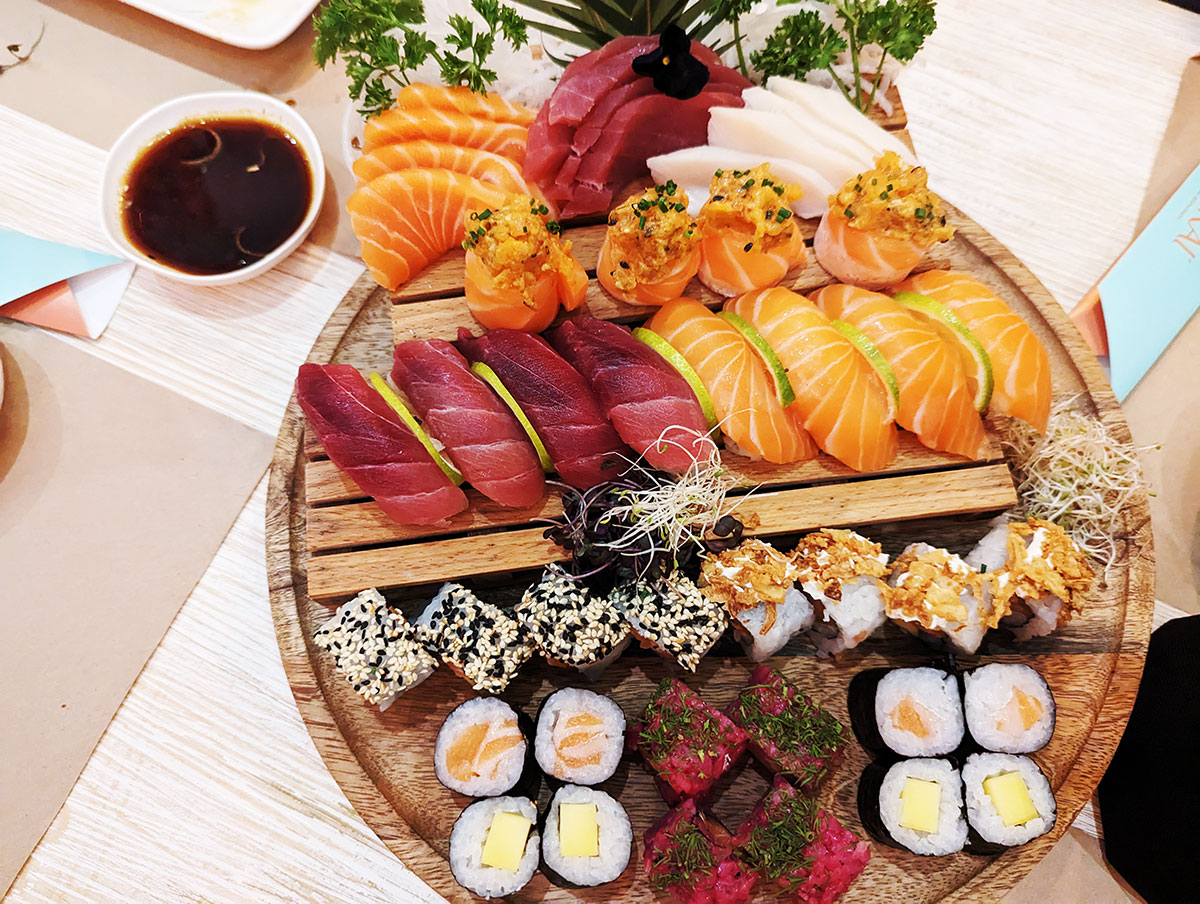 Guys, there's a new sushi restaurant on the block, and I don't even have to hesitate for a moment when I say it's our absolute favourite all you can eat sushi restaurant in the whole city of Cascais.
I actually didn't think it was possible, in any way shape or form, for AYCE sushi to be this high quality, this well prepared, and this affordable all at once.
But colour me surprised - in the best way possible - because wow.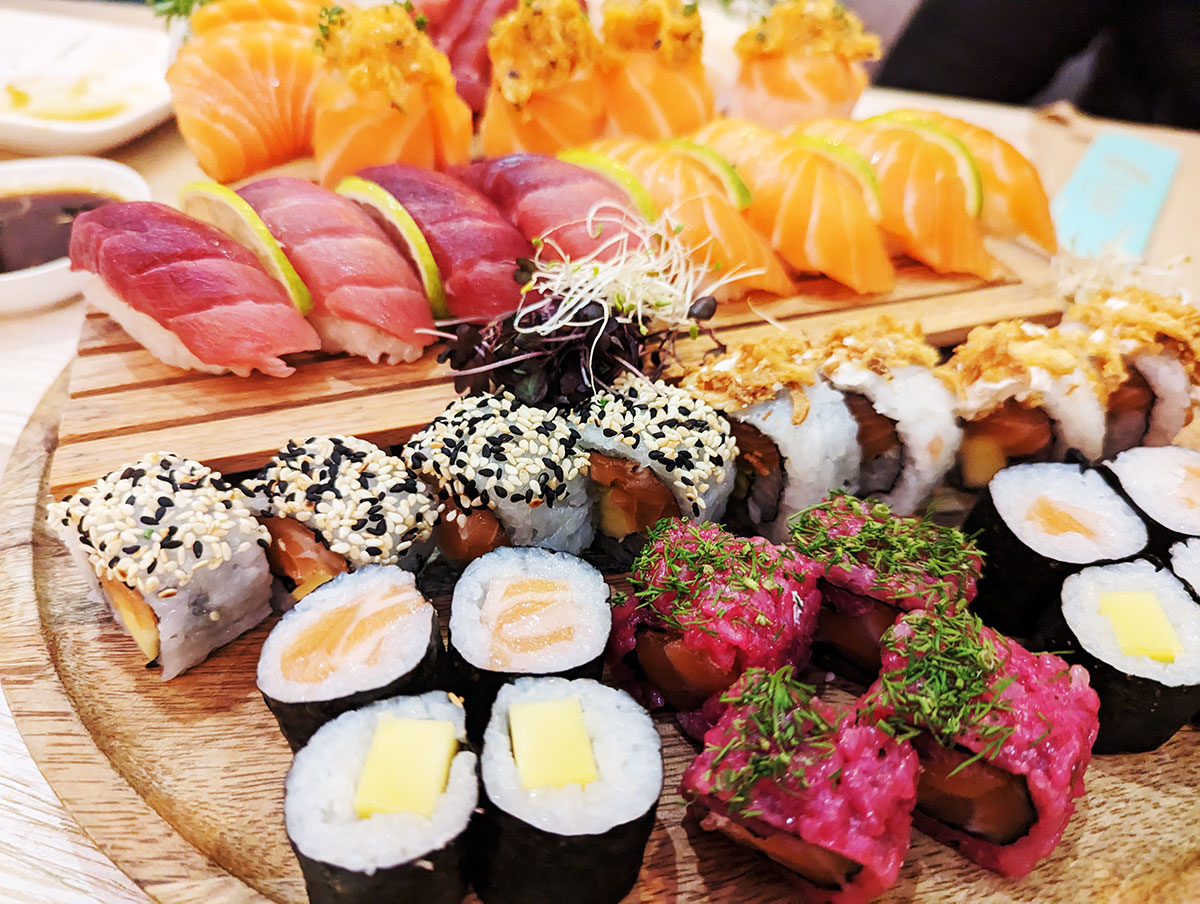 Now, I'm going to start off by mentioning, Thomas and I did actually order sushi in from this place one time, so long ago that we almost forgot, and we had a really pleasant experience.
So when I was looking for new AYCE sushi restaurants to go to with my brother and his hubs (our two regulars are Nami & Sushi Come), and I stumbled across this place and linked it, Thomas reminded me we'd actually already had a good experience eating sushi from here, so I was doubly excited.
Turns out I wasn't even excited enough, because this place in person blew me away. From the ambience, to the experience, to the respectful yet attentive enough service, to the oh-so-fresh fish, I love this place through and through.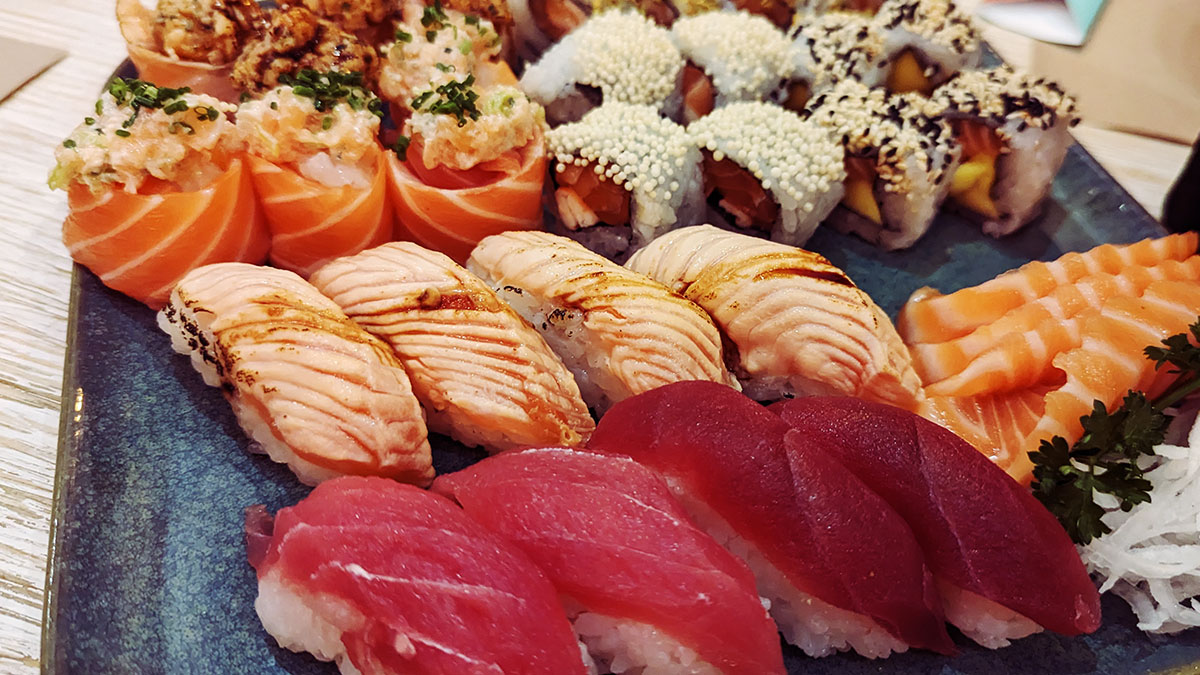 But let me finally get to the point!
So they do things a little different at Yukai than in any other AYCE place I've been to.
They start you off with a few things that are essentially mandatory (to my knowledge) to help you get the lay of the land.
One of which is this exceptional sashimi platter with sashimi salad next to it. So good that I was thinking of ordering a second later if that was an option....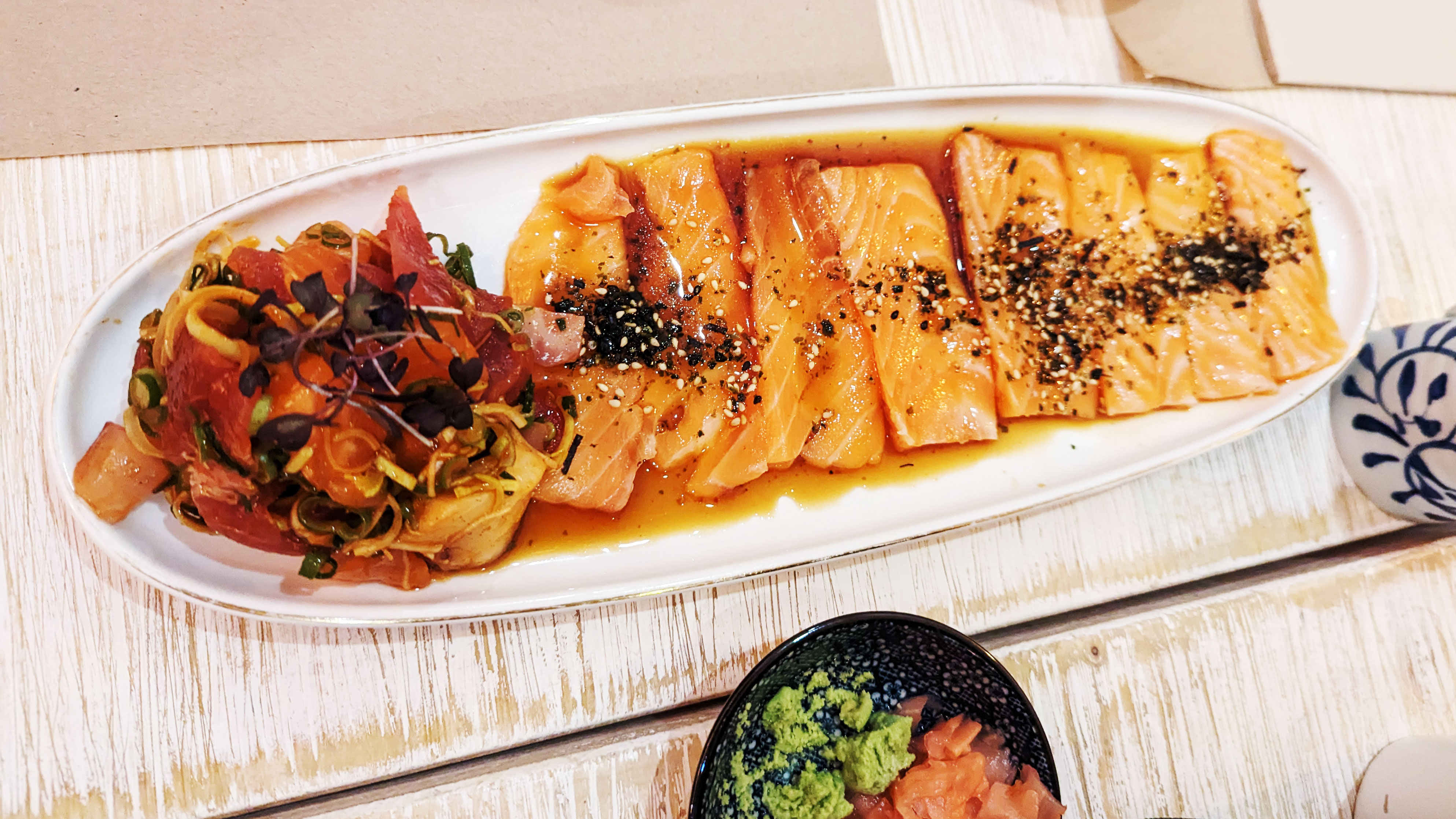 Next they give you these strawberry maki rolls, which I'm not usually a fan of, but these are delicious: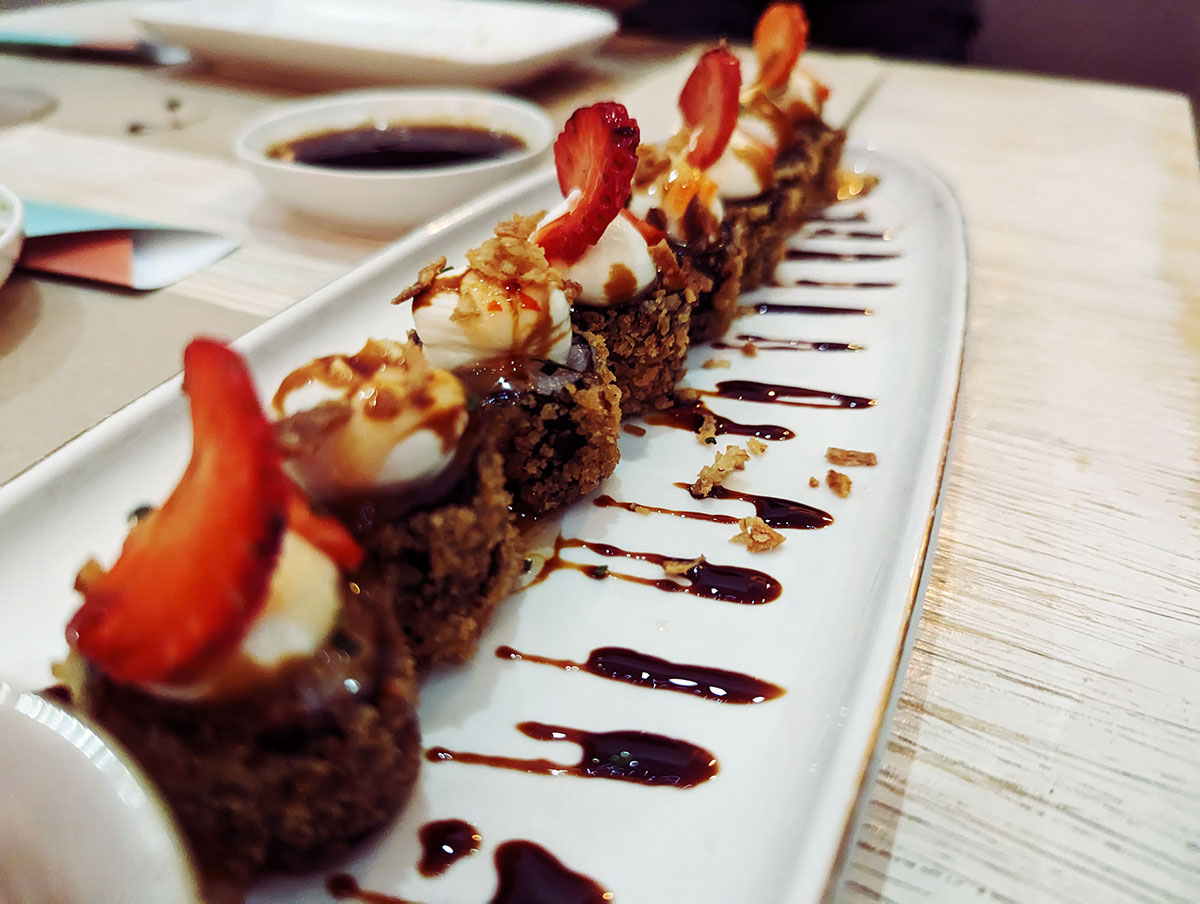 Legit tasty! And yes, they have cream cheese, a lot of their maki does, but Thomas doesn't usually like cream cheese, yet he's fine with the cream cheese here.
It seems more like the traditional cream cheese at higher end Japanese restaurants rather than the more Western kind that you typically get at AYCE places.
They also give you this platter of maki, sashimi, gunkan, and boy oh boy is it incredible: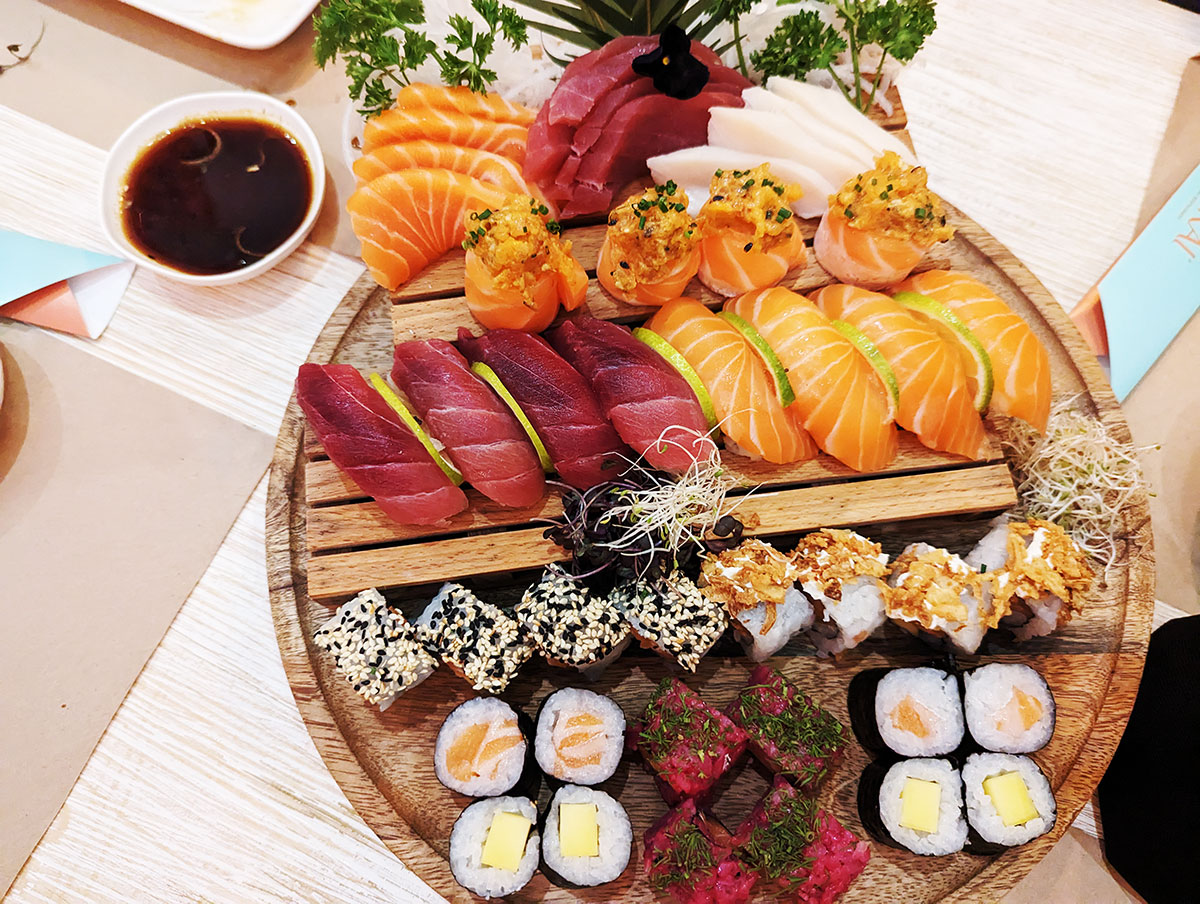 Usually AYCE restaurants cheap out on the fish that isn't salmon. Nope. The salmon was perfection here, and they definitely did things the right way insofar as keeping the best cuts for sashimi and using different cuts for nijiri.
The butter fish sashimi was so fresh even Thomas liked it (he can't stand butter fish if it's not fresh enough). And the tuni, which often isn't up to scratch in regular sushi restaurants, let alone AYCE sushi restaurants, was spectacular and so fresh.
Legit sososo good! I cannot stress this enough.
After Yukai is done serving  you these three "starters" so to speak, they give you a piece of paper to order the remainder of your AYCE rounds with.
You can order as many times as you like, until you're full, just like with all other AYCE restaurants.
We ordered a bunch of different varieties..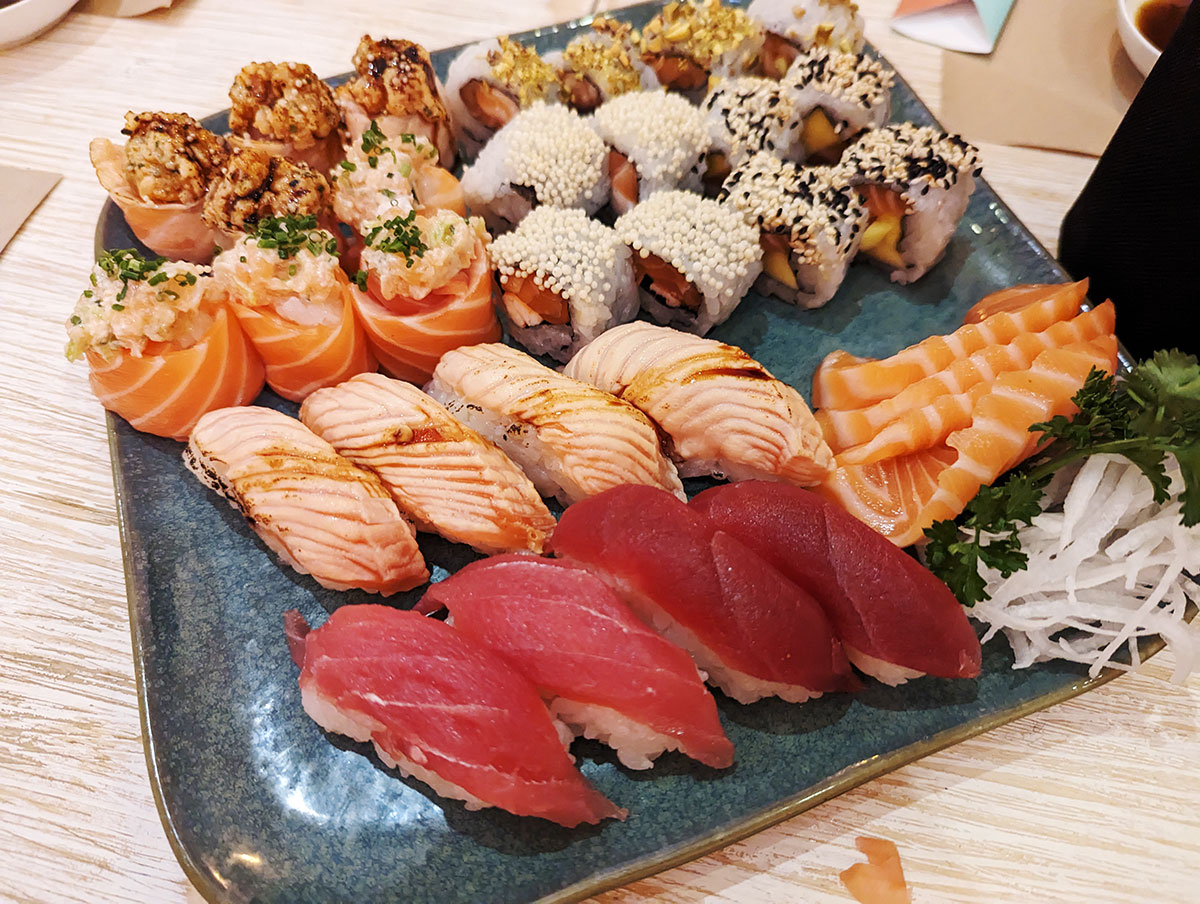 There's absolutely nothing that wasn't good. In terms of quality, flavour combination, presentation, and construction.
I would never have expected this level at an AYCE restaurant.
You know how when there's not much to complain about, it's harder to find words to describe a particular experience? Yeah, I'm a little lost for words here.
If I have to choose one standout, it's that delicious sashimi combo at the start, because I've legitimately not had anything like it at any kind of AYCE restaurant, and it's divine...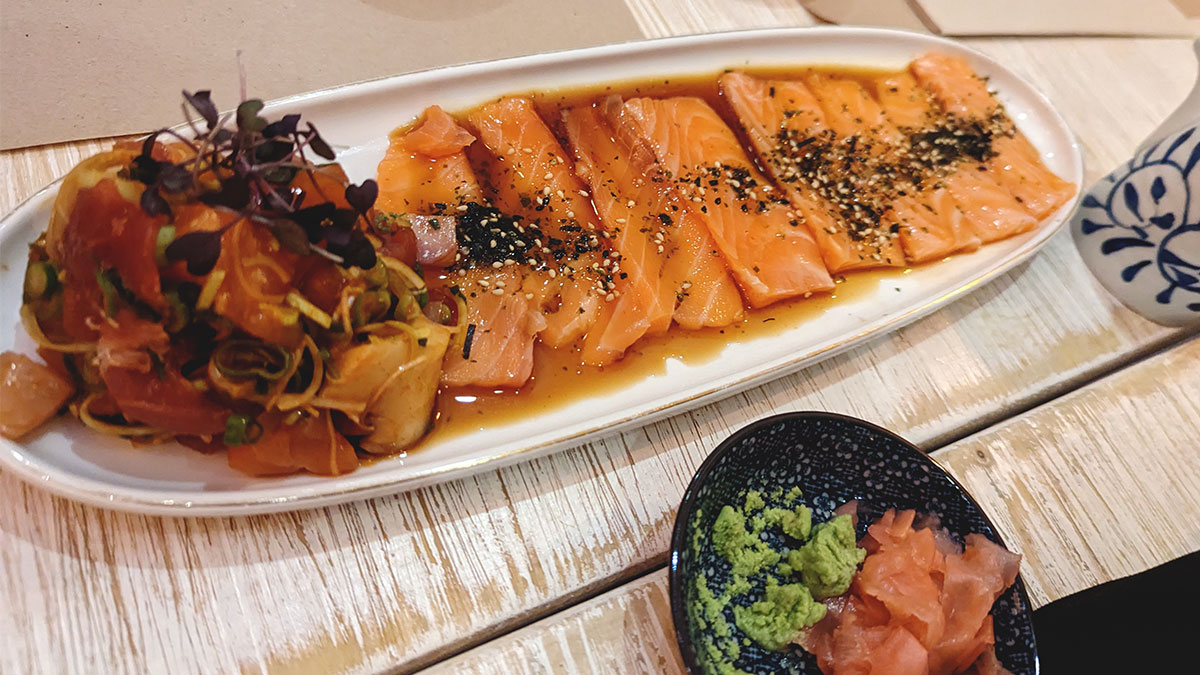 But I'll be honest, every single thing on my plate was a winner.
And there was plenty enough uniqueness and variety to keep me satisfied, without making me aghast at any "weird" taste combinations. Everything just worked.
I could legitimately come back here every week and never feel bored or like I needed to find a new place that had better quality.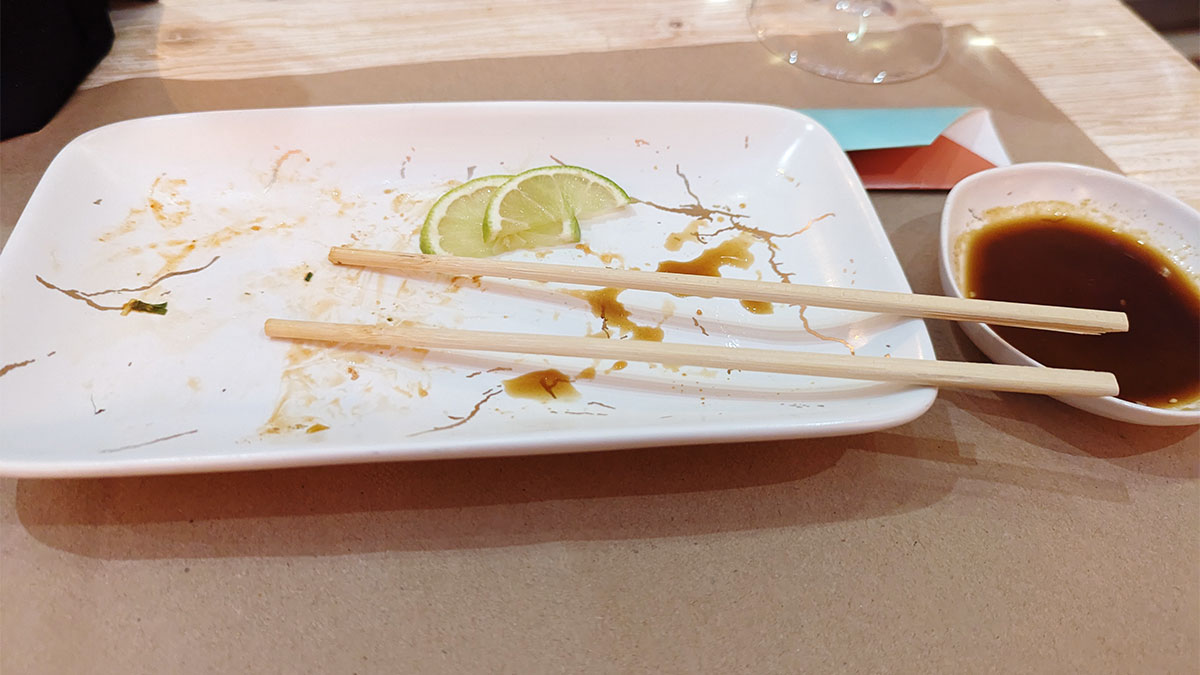 I'm so excited to come back! Definitely going to make regular stops here. It's too good not to.