Super-Fresh Seafood Galore @ Viveiros do Atlântico, Ribamar
by Elise Xavierpublished on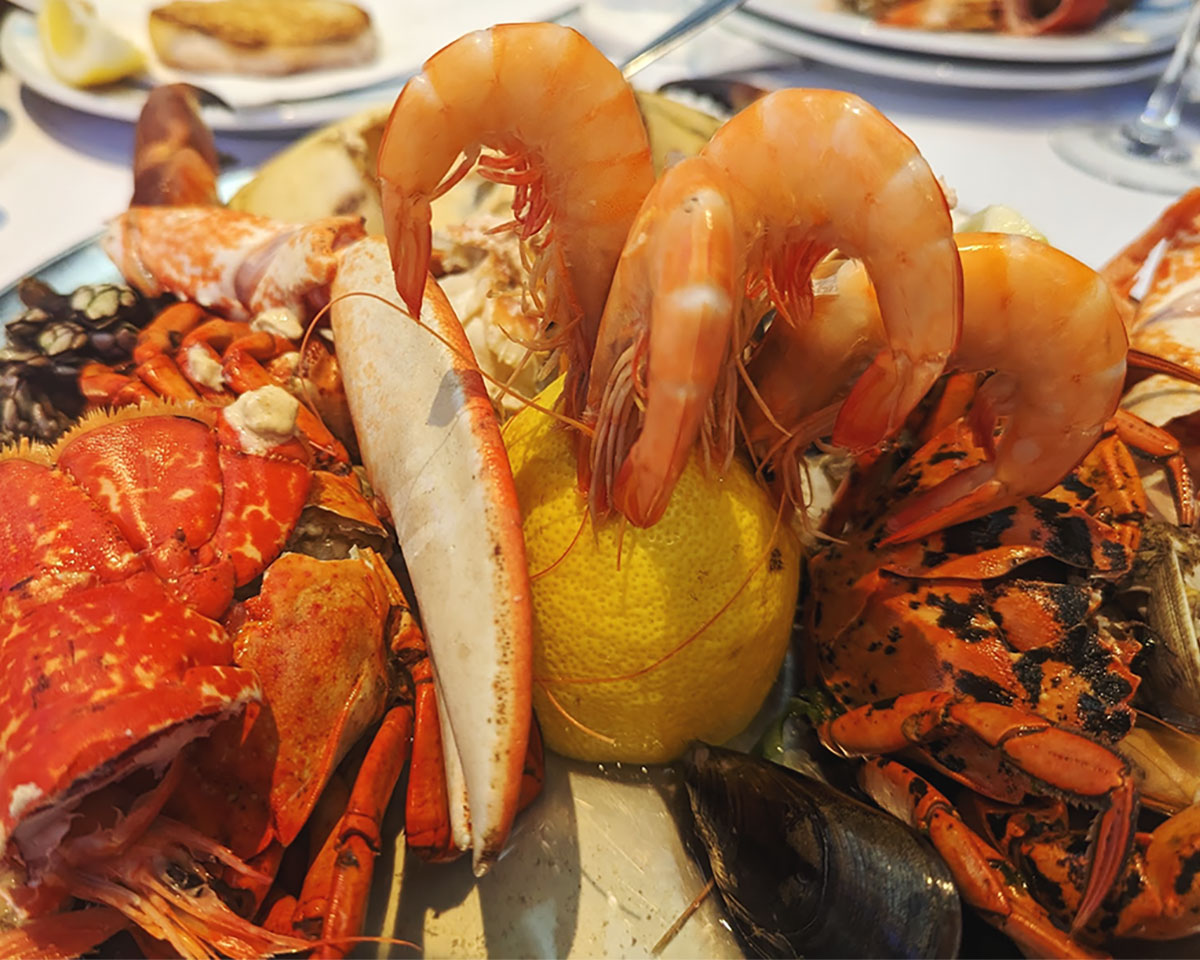 Thomas and I love seafood, but rarely get a chance to eat it, as our friends and family who live in Portugal aren't the biggest fans.
We have friends who are Portuguese, but moved to UK for work, and they come back around once or twice a year. So when we do get to see them, they try introducing us to restaurants we haven't yet been to.
Since we mentioned we rarely get to go out to seafood restaurants with friends as they aren't the biggest fans, they decided Viveiros do Atlântico, located in Ribamar, would be the perfect place to take us.
So we drove on out together, and before we even ordered, we knew the kind of quality we were getting ourselves into...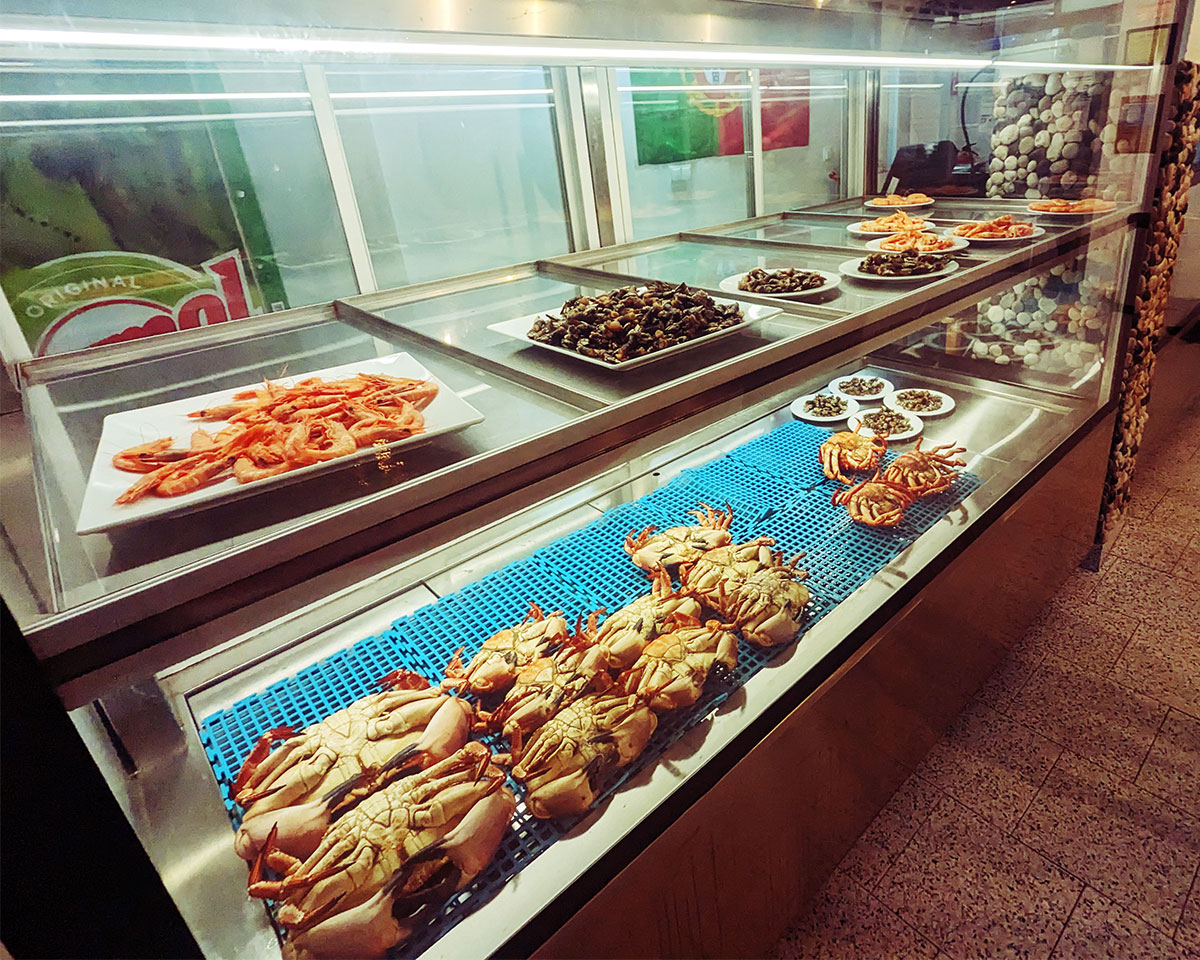 Now to clarify, quality isn't a problem when it comes to seafood in Portugal.
When it comes to cost, however, grabbing a large seafood platter isn't the most affordable anywhere near Lisbon or Cascais.
Knowing this, our friends took us to this incredible spot, and while I thought no seafood was too much seafood prior to this experience, I now know I have my limits because this particular platter...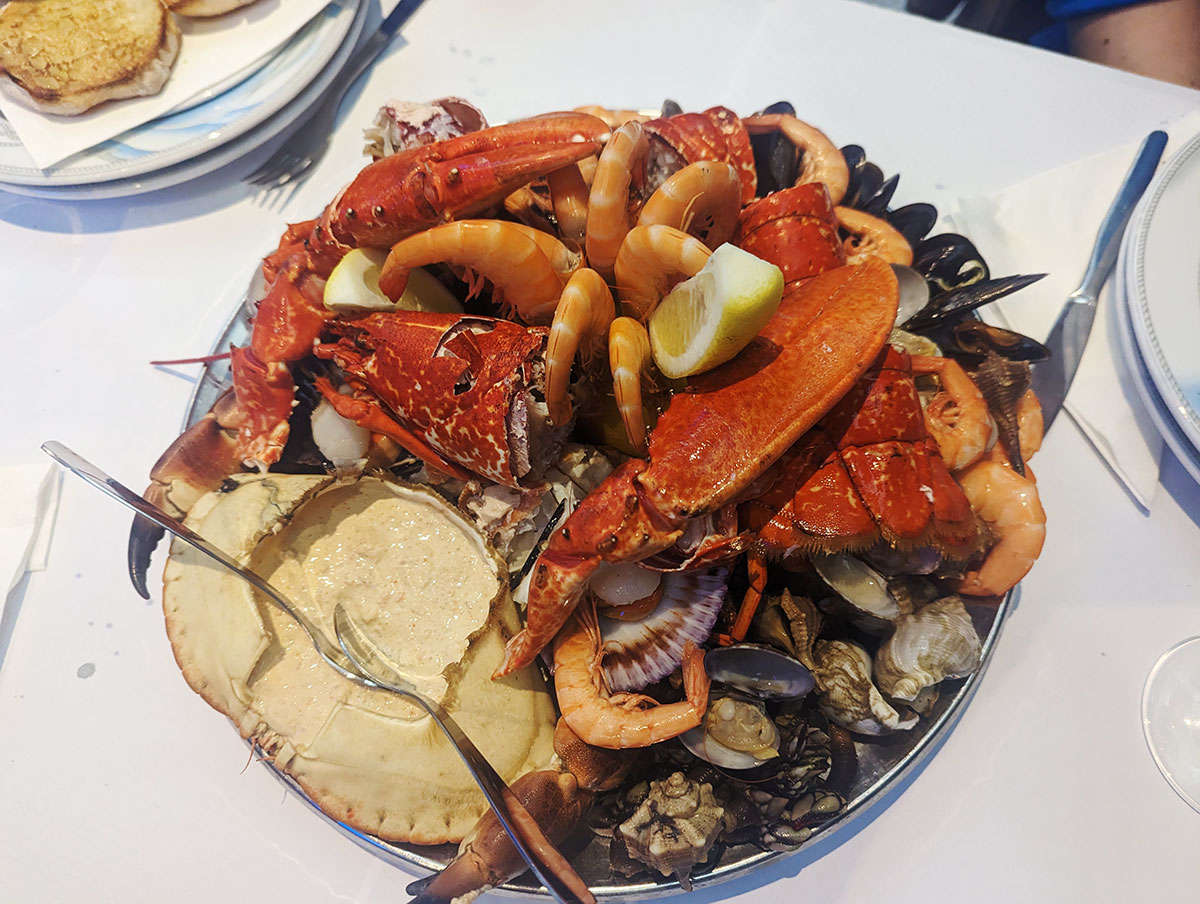 Shared amongst four people? Way too much for me.
The husband disagrees, and to be fair, he managed to get his way through so much seafood I was actually impressed.
But maybe you have to be a seasoned sea-foodie to unlock that level of capacity.
Either way, I just could not, and was grateful we ordered this epic seafood rice dish to take a little bit of the edge off of just how much seafood we consumed..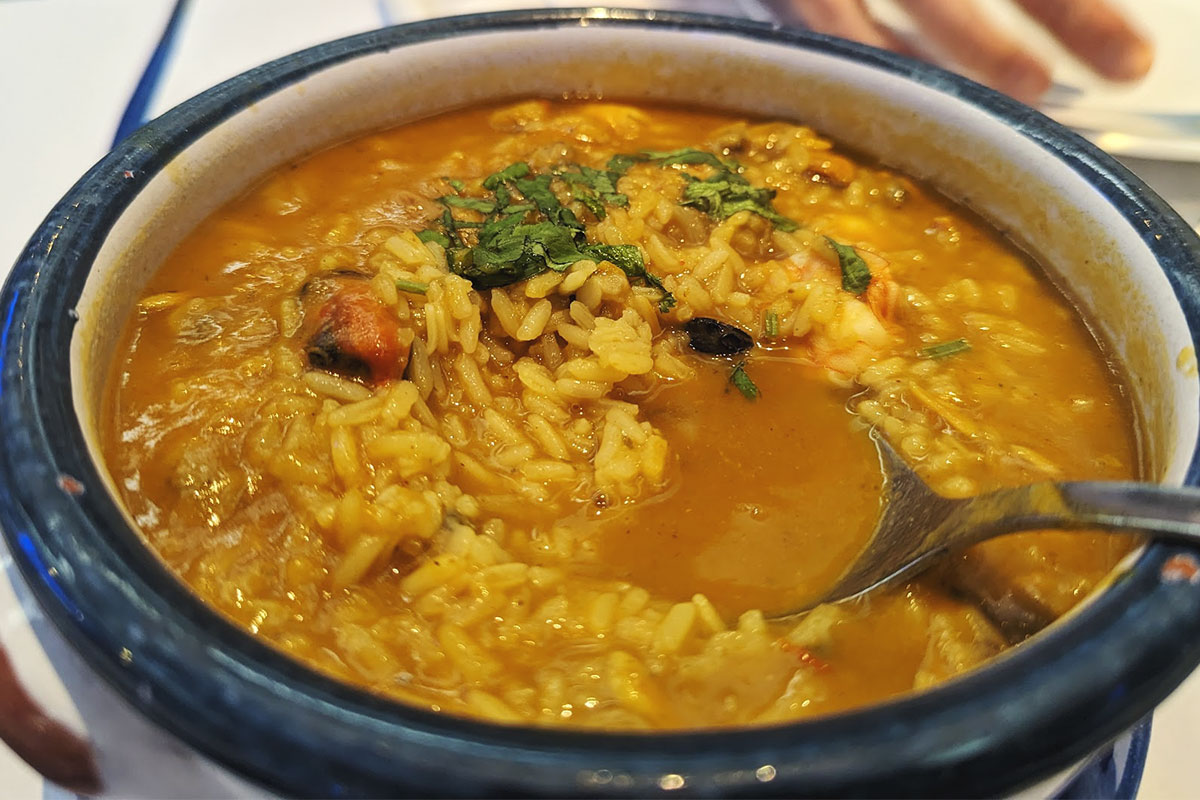 Honestly, I loved the seafood rice so much I could eat just that on it's own quite happily. On the side of a platter like this, A++.
But back to the platter, because surely that's what you're really here for.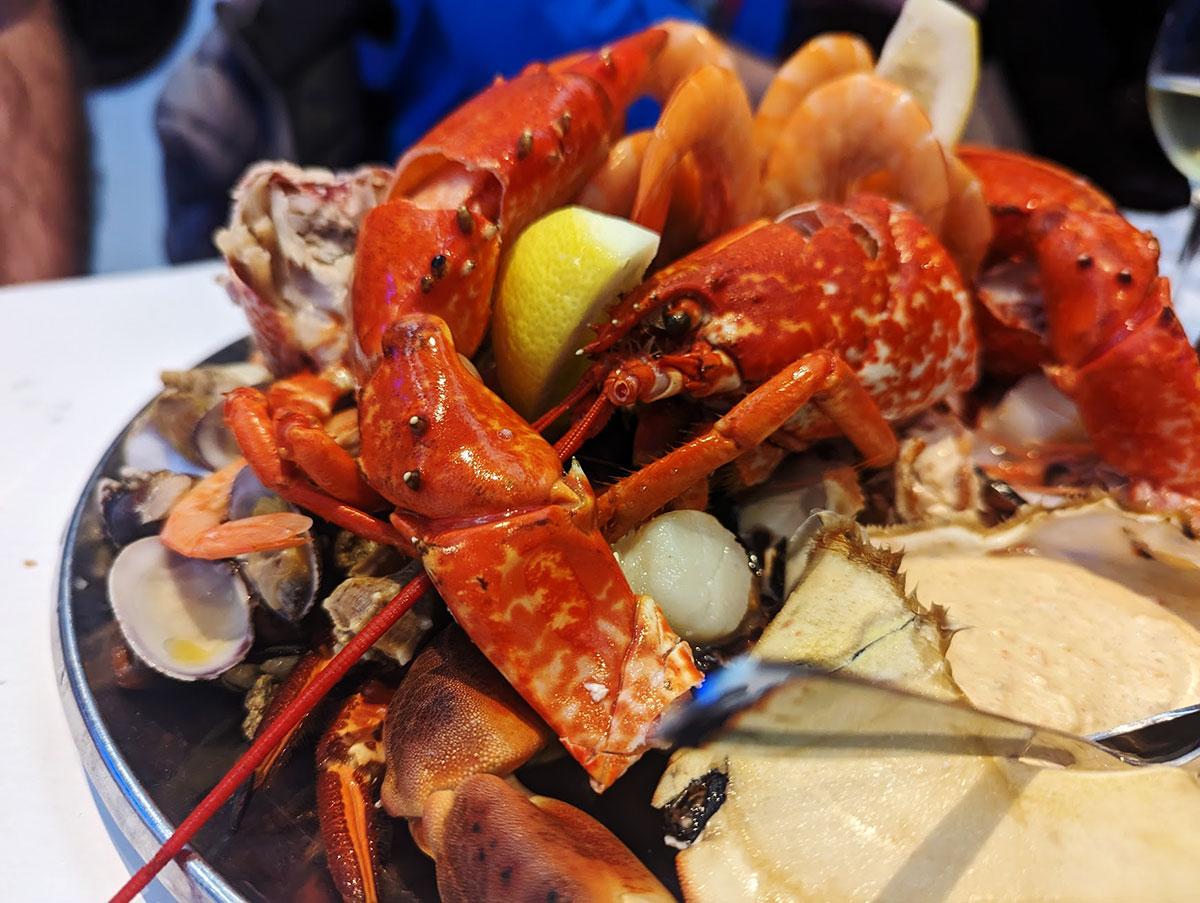 Pretty sure the particular platter we grabbed consisted of the following:
Sapateira / Re-Stuffed Santola Crab (something like a pâté like crab-spread, so good)
Lobster
Crab
Prawns from Mozambique
Costal prawns, Navalheiras
Canilhas, Cooked whelks,
Clams, Scallops Natural
Mussels
Toasted Bread
Our platter also had barnacles, which I'd never eaten before, and were a really cool novelty to me.
Definitely not much to them, but they taste so much of the sea with their punch of salt water that I thought they were a riot.
We did also get Clams à Bulhão at the start of the meal - because how could you not -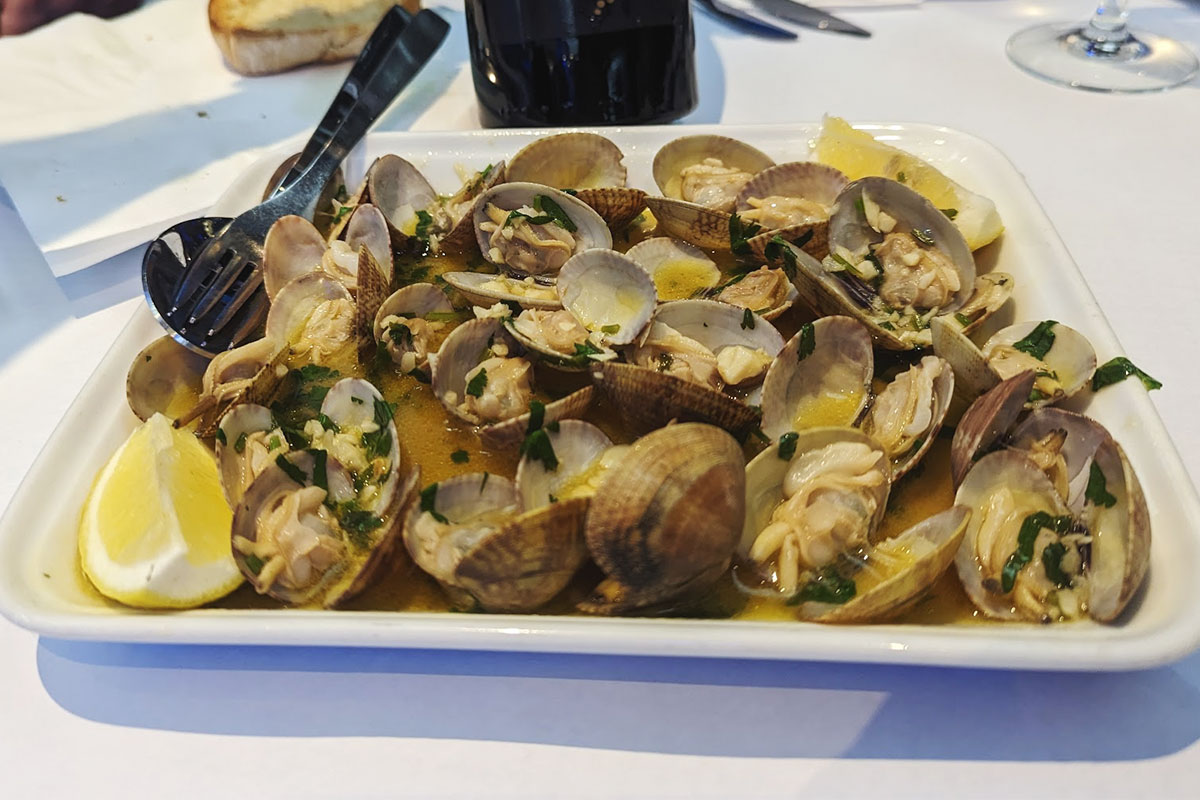 They were probably my favourite part of the meal, because divine - also the way the Portuguese do that sauce, simple ingredient-wise, but to die for taste-wise. 15/10, if that's possible ;)
Overall, the pricing was ridiculously affordable for what we ordered and the quality of the food was absolutely spectacular.
At the beginning of the meal, the friends we went with were split - one saying he'd really rather not have so much seafood in a single meal, the other saying she's totally fine with it and loves seafood no matter how much she eats.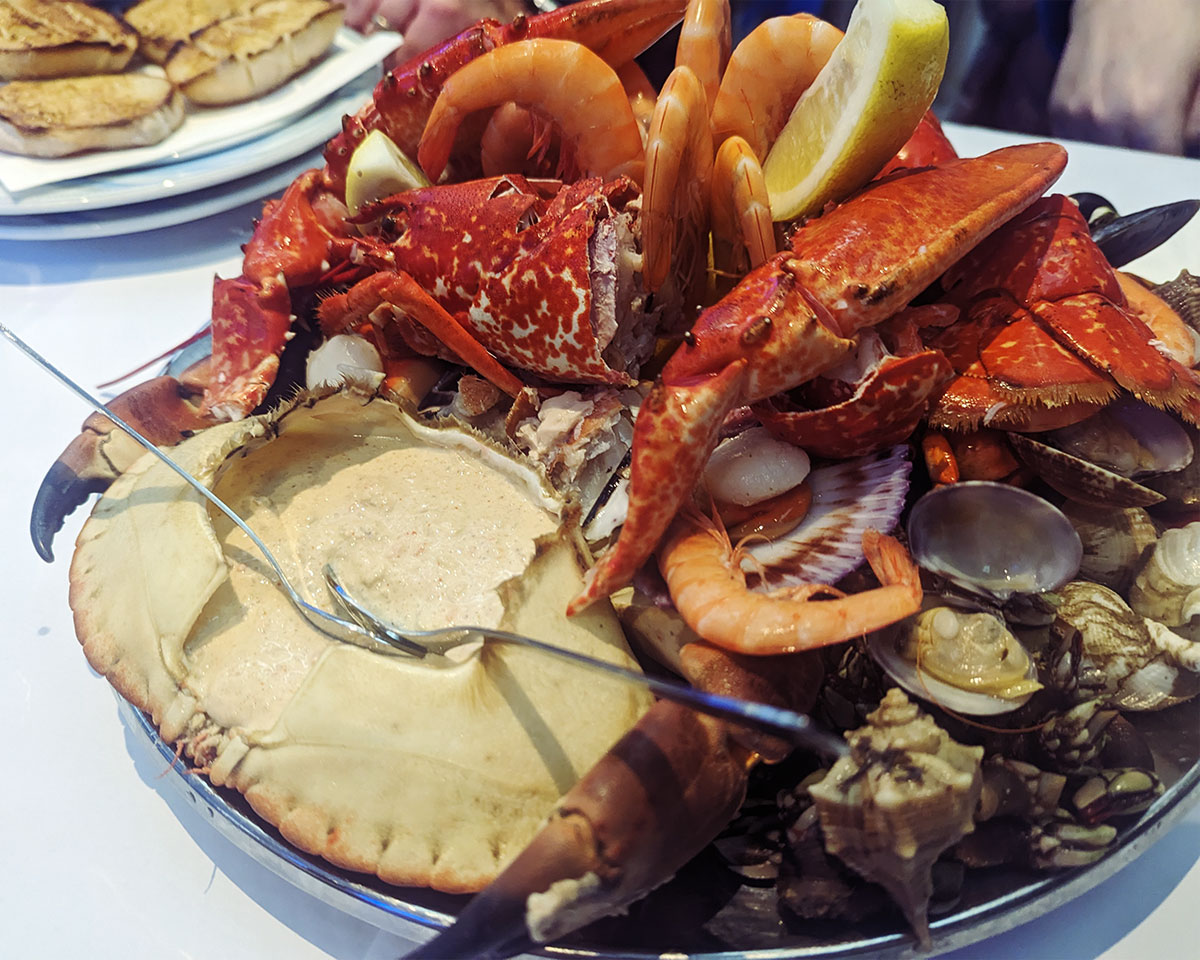 I had no idea that by the end of the meal, I'd feel the same about there being too much seafood for one sitting, and we'd end up split the same way they were because of course no amount of seafood is too much for Thomas.
Now I know, however. I can handle my seafood, but I'd rather have some fish with it, some rice on the side (which luckily the restaurant insisted we try because it was delicious and such a relief to me to have to break up the seafood).
Maybe I could feel my cholesterol rising, maybe I just couldn't handle the quantity because it was my first time having that much.
Maybe the fact that the seafood had no breading and wasn't "dressed up" with sauces in any way was too much for me considering that's how I'm used to having seafood typically.
Of course they do dress up seafood to mask quality issues, so it's very obvious this place has stupidly fresh seafood and needs none of that jazzing up.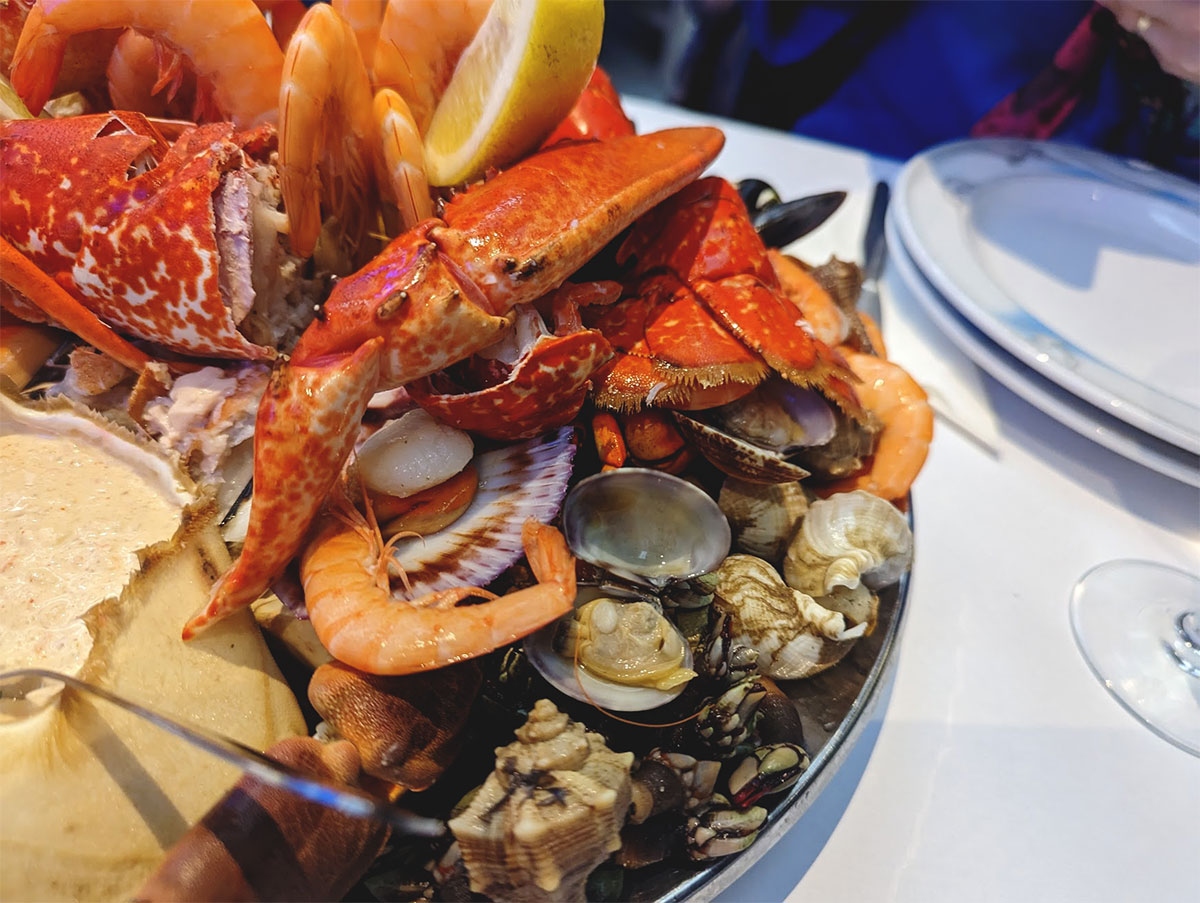 Still, if I got a chance to recommend to friends or family what to grab, it would be a seafood and fish mixed platter or a smaller seafood platter with fish on the side.
This place is known for it's seafood, not really for fish, however.
As a result, I think if I were to "do-over" the day, I would have stuck to maybe a smaller version of what we ordered in terms of the platter (not even sure if that's an option), but maybe some more Clams à Bulhão on the side to make up the difference, not because we needed it (we were stupendously fully), but because those clams were a little slice of heaven.
I would absolutely try the octopus salad as well. These are typically to die for in Portugal.
Because this place is so out of the way for us, I don't think we'll be back any time soon. Maybe once we have a car.
We'll most likely end up in Mar do Inferno instead. Which suits me just fine because I still think that's my favourite seafood restaurant, and I love their fish and seafood combined platters oh so much.
Would I recommend this place, however? Absolutely, hands down. It's completely worth going out of your way for.