Best Crème Brûlée: Eating Desserts @ Cafe Galeria House of Wonders, Cascais
by Elise Xavierpublished on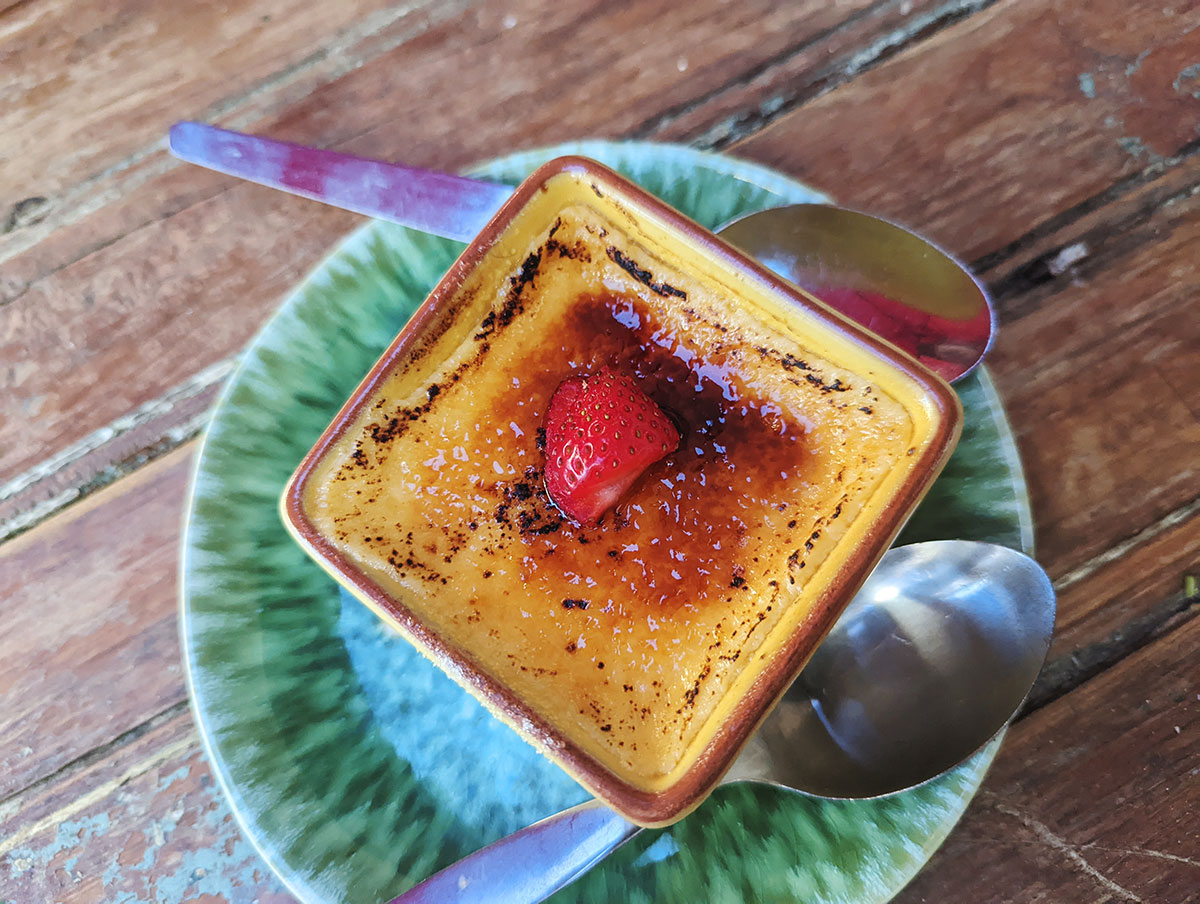 I'm not a vegetarian. I'm not a vegan. I'm essentially a carnivore.
I need to start articles out this way when I'm talking about vegan/vegetarian restaurants so you know that my bias is laid out at the beginning - my bias against these types of restaurants, since I love meat so much, unless they're really good.
And I think Cafe Galeria House of Wonders in the center of Cascais is really good.
But that's a story for another day, because while I want to do up an article about House of Wonders' food (Edit 2022/08/28: Review of the food is up now, in this article here) - right now I just want to talk about their desserts, giving that category of food an article all to itself.
And yes, the desserts are noteworthy, they're incredibly good, and in my opinion, you can't really go wrong with what you order here (in general, not just when it comes to desserts).
At the same time I'd like to share my experience with a bunch of the desserts, since I've managed to try so many in a short period of time.
So my husband Thomas and I hadn't been here in ages - we'd only been once before.
We stumbled into it again the other day (it's a bit out of the way even though it's in the center of town), on the way back from our day trip to Casa das Histórias Paula Rego with my brother and his husband, and made a mental note that we needed to come back here sometime soon.
Our next date night we came back, had a great time (the vibe here is so chill and relaxing, the ambience is great, aesthetically it's a beautiful, shabby chique, I could go on but you understand), and decided to finish off with a trip, not to the Two Too bubble tea shop as we'd initially planned, but with a dessert here since they looked good.
We grabbed a tiramisu, and a crème brûlée.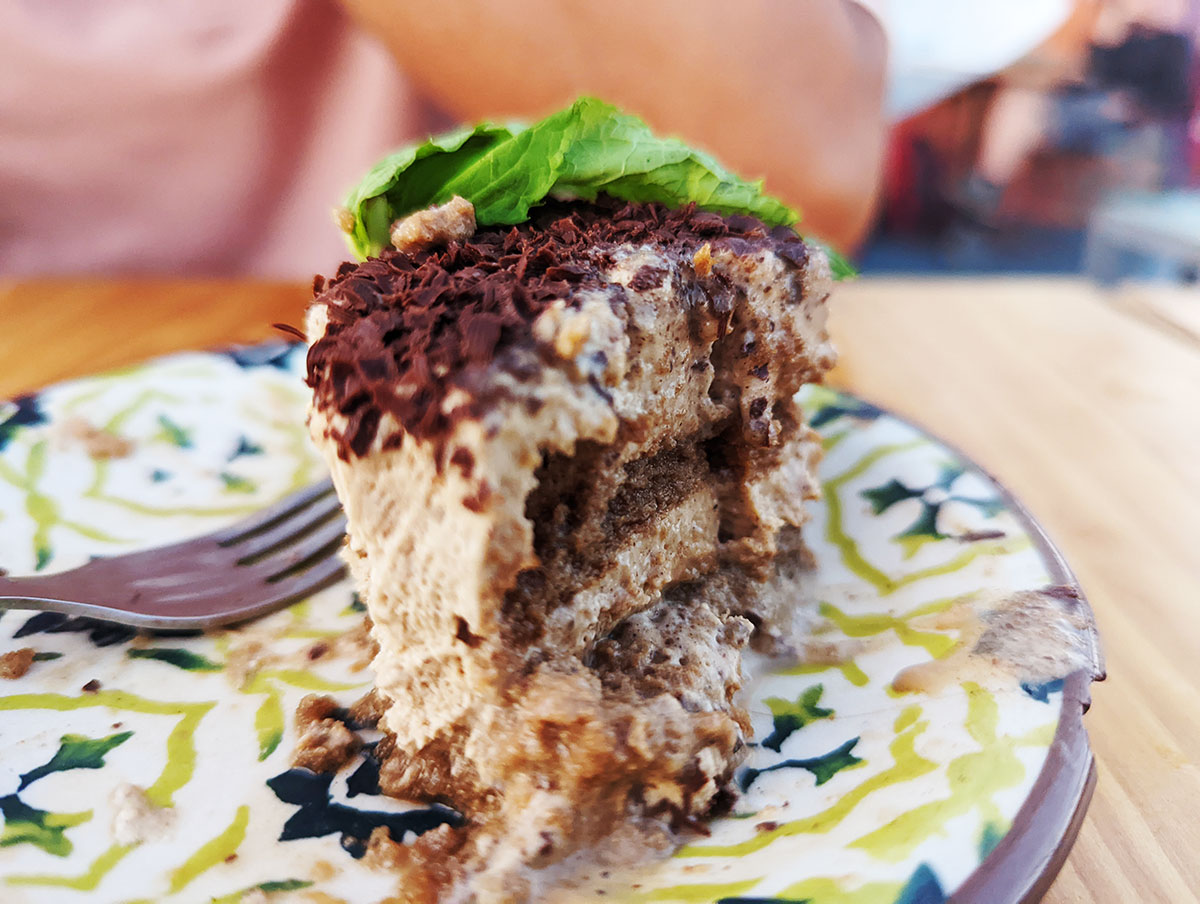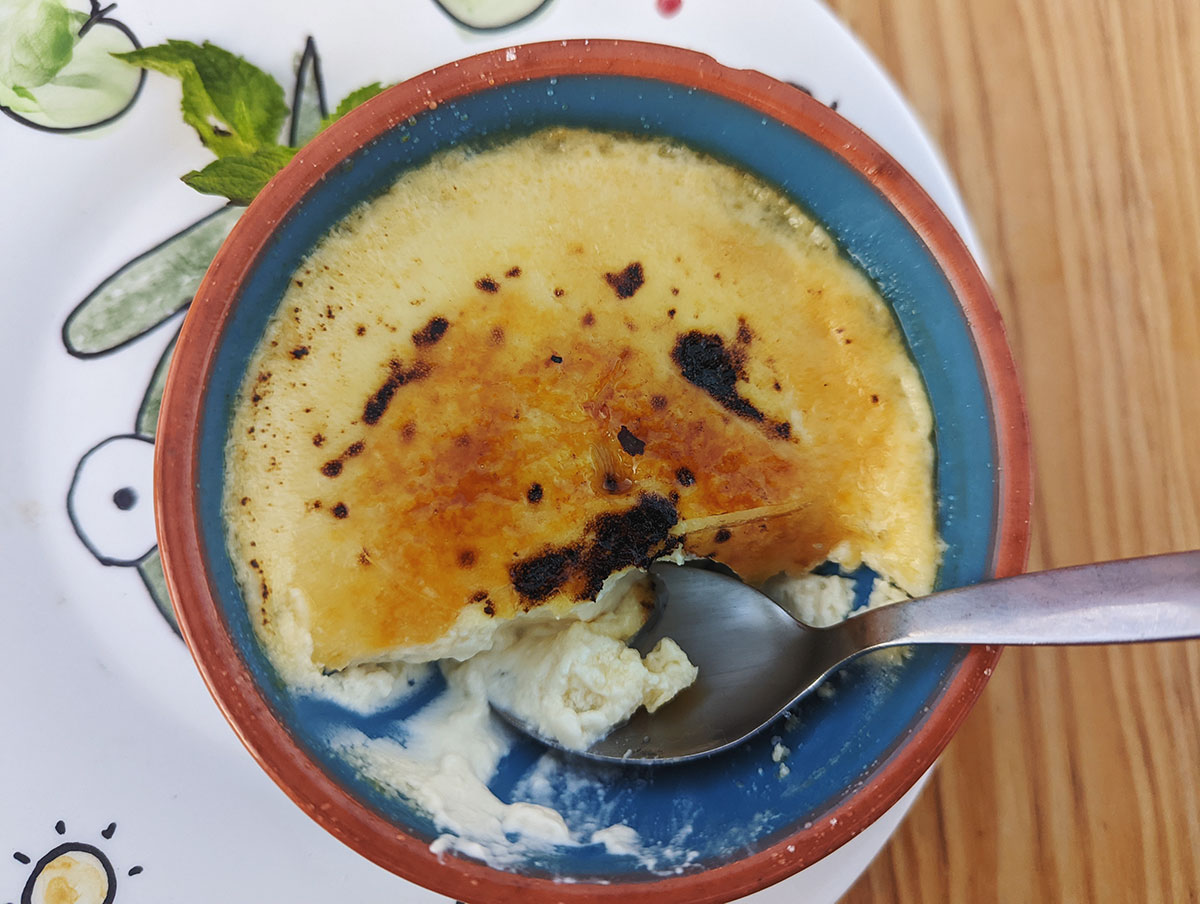 And yes, we started eating before we took pictures - I may blog about food, but I still do forget to snap a shot right at the beginning sometimes!
But back to the point - they both slayed, but the crème brûlée - jesus.
I love the idea of crème brûlée, it's delicious sounding, in theory it's good, but I usually don't like it in execution enough to get it.
The top often gets stuck in your teeth, it's too sweet or doesn't have enough flavour. I could go on, but you get the point, I'm not usually a fan.
I'm a fan of this one, get it. Get it at least once. You'll probably be addicted for life.
Was the terimisu worth it? Yes, but I'm a huge fan of chocolatey things and I still would never choose it over this incredible crème brûlée... it's just too good to be true.
Now, we did come back to Restaurant Cafe Galeria House of Wonders again about a week later, but this time we brought my brother and his husband.
And they got two more desserts that I got to try and I can show off to you.
My brother got this delicious slice of carrot (and he thinks orange) cake: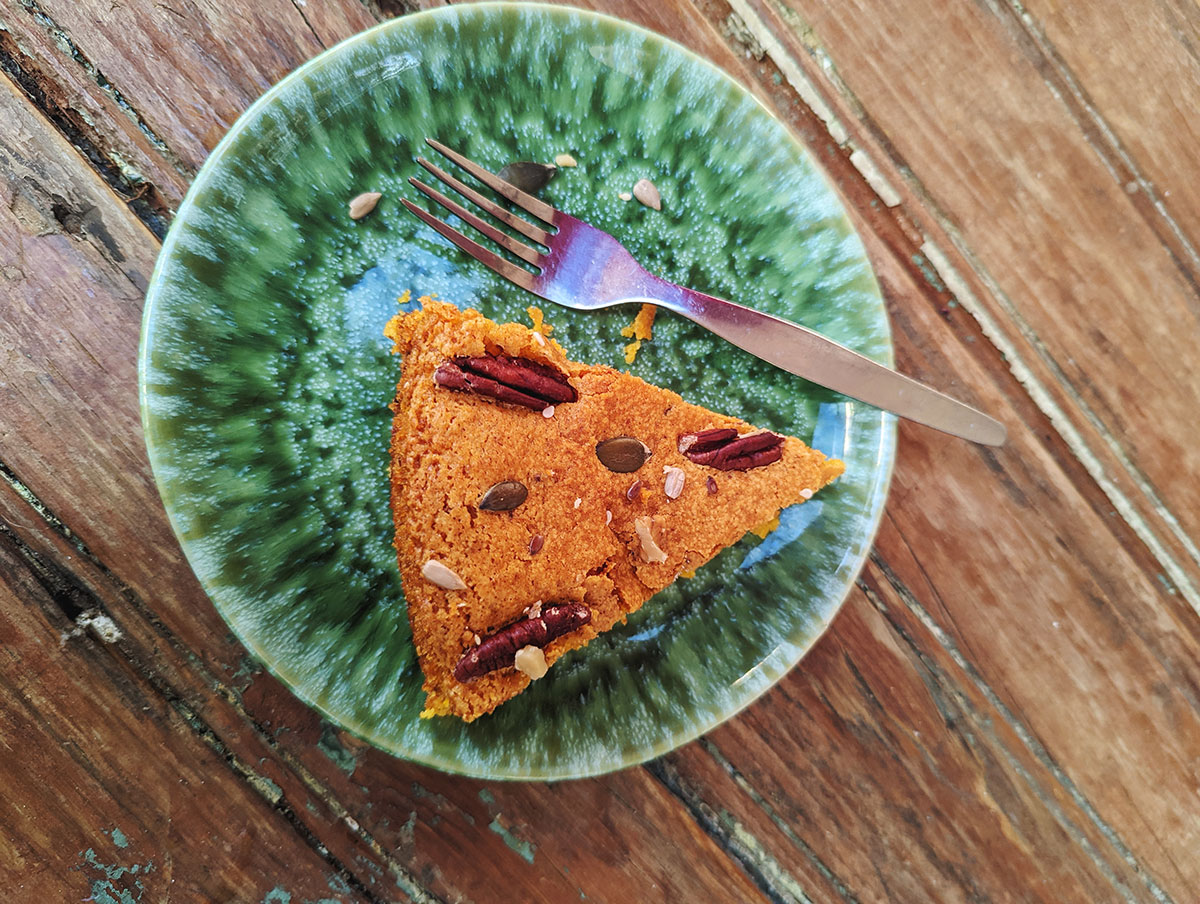 Which was super nice texture-wise, something to write home about for sure.
It had the perfect consistency - just a touch crunchy on the outside and soft and a wee bit crumbly (in a good way) on the inside. A definite to-try.
And his husband got this mousse - can't remember what flavour: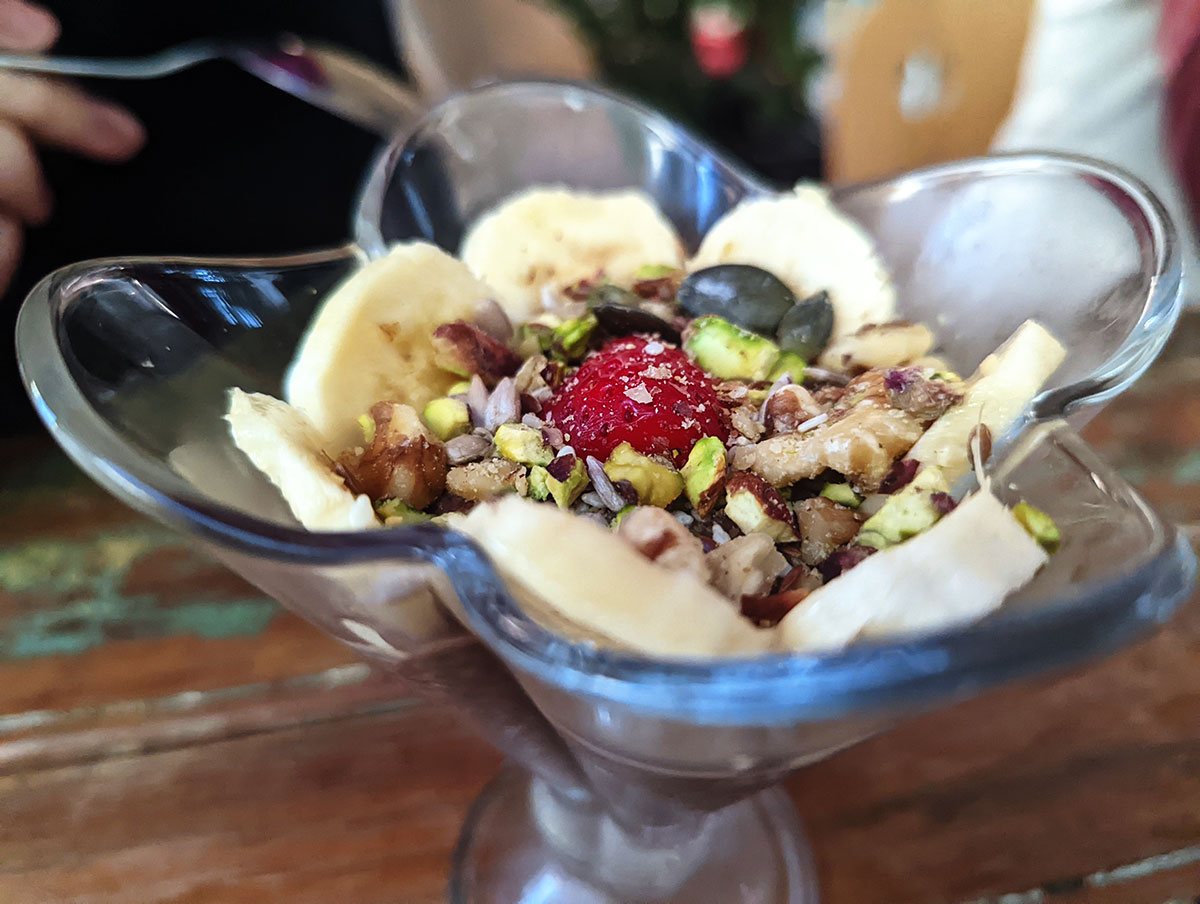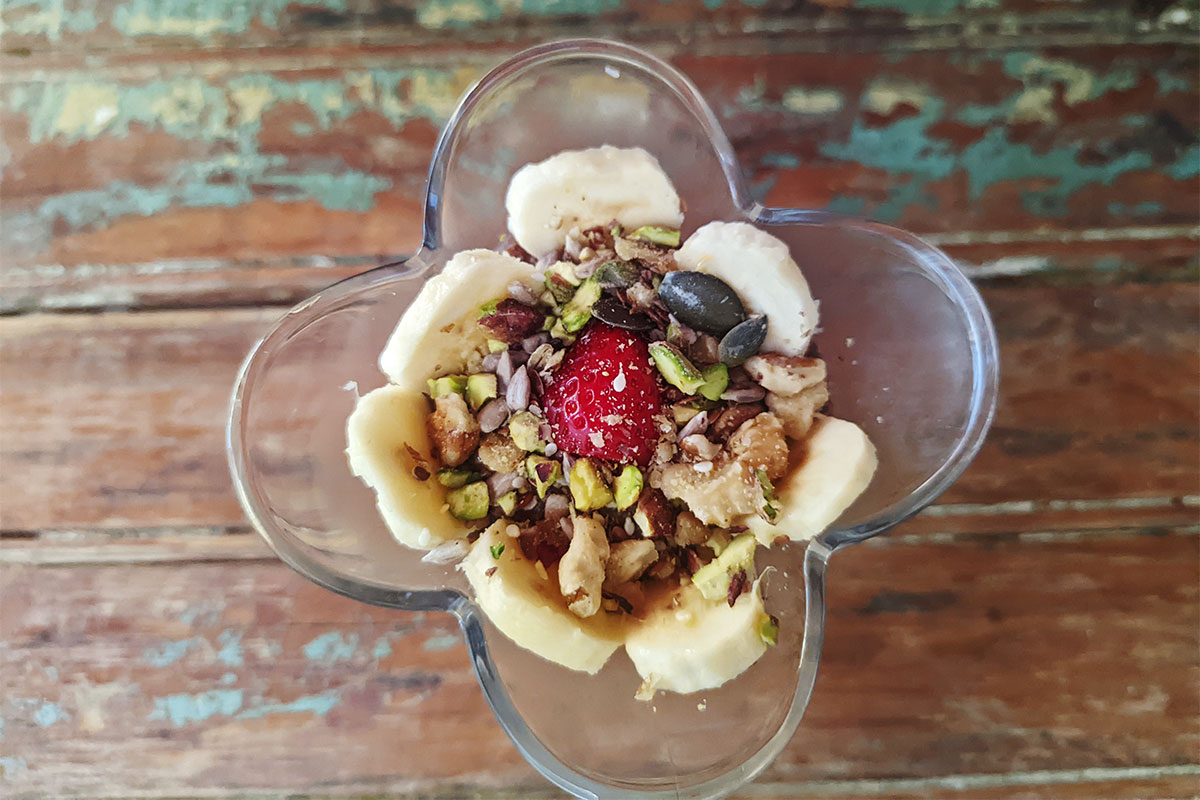 Delicious as well, but not in my top 2 personally.
Though it definitely is decked out with a lot of seeds, fruit, and tasty goodness, I think the mousse itself is a little on the boring side.
So between the two I would definitely get the carrot cake.
Though - I'll be honest - if I'm at House of Wonders, I'm getting the glorious crème brûlée, which Thomas and I did get for ourselves again, sharing one serving.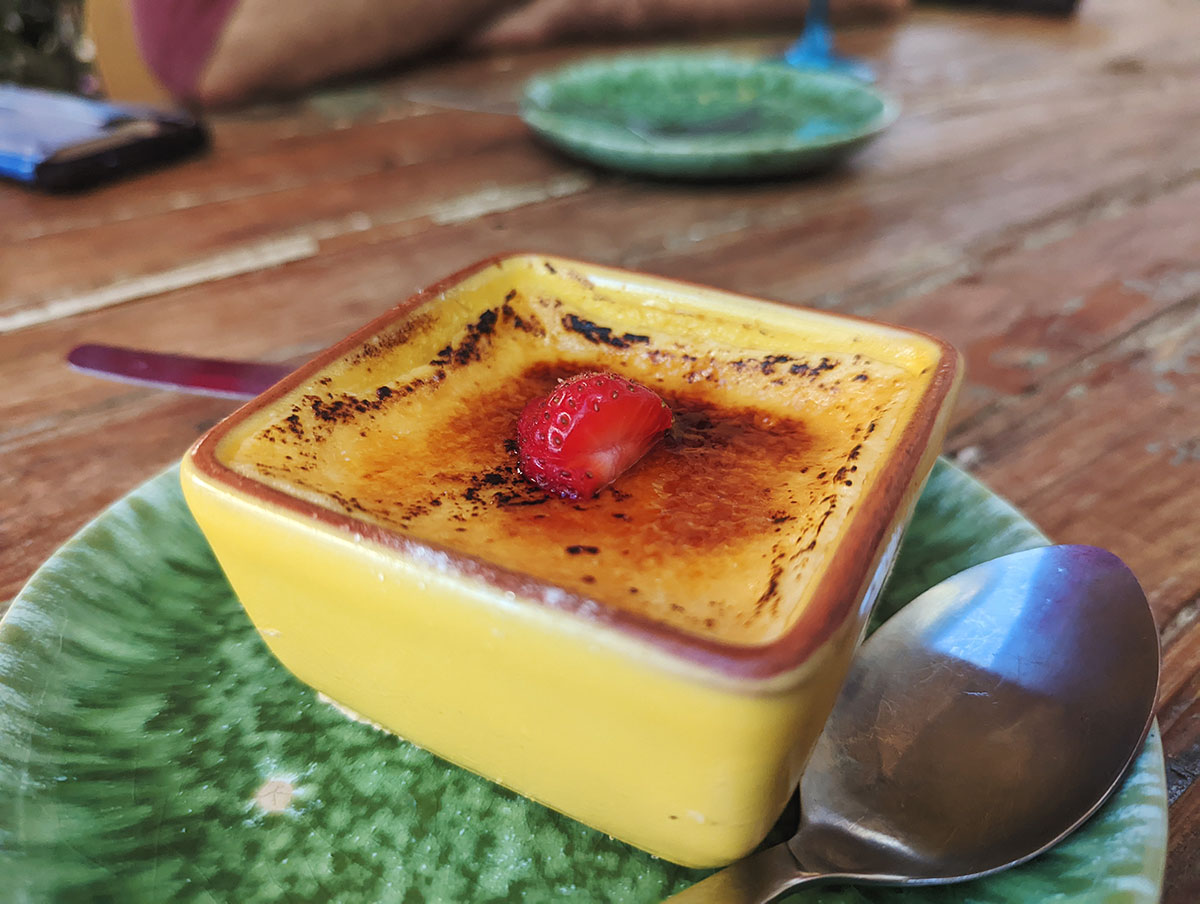 When a dessert is this good, even half will do.