Crazy Value!!! AYCE Picanha Brazilian BBQ @ O Segredo, Cascais
by Elise Xavierpublished on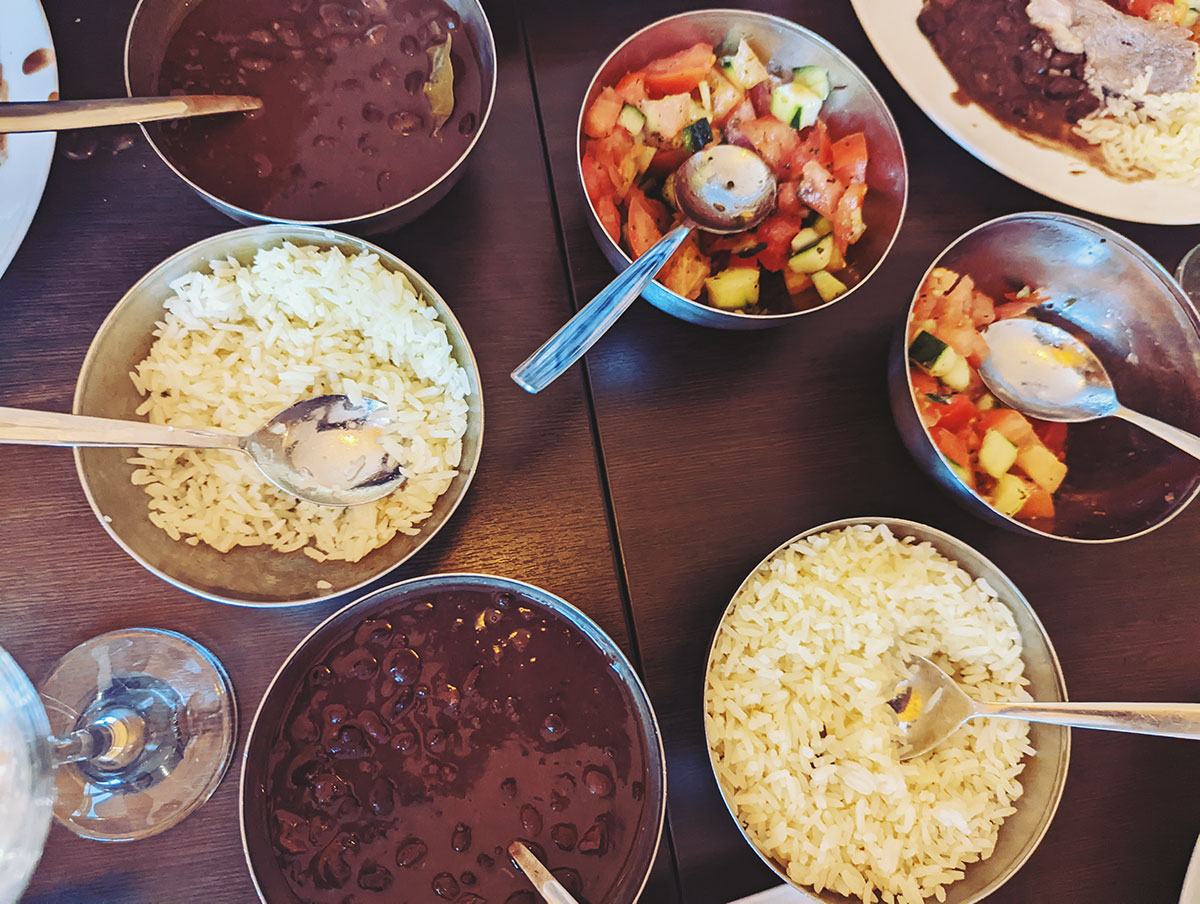 Thomas and I have been to O Segredo before - which tells you something about this restaurant already since we're not the type to give places second chances if we don't consider them to be good.
O Segredo isn't good - it's excellent. Especially if you factor in the price into the value of the meal.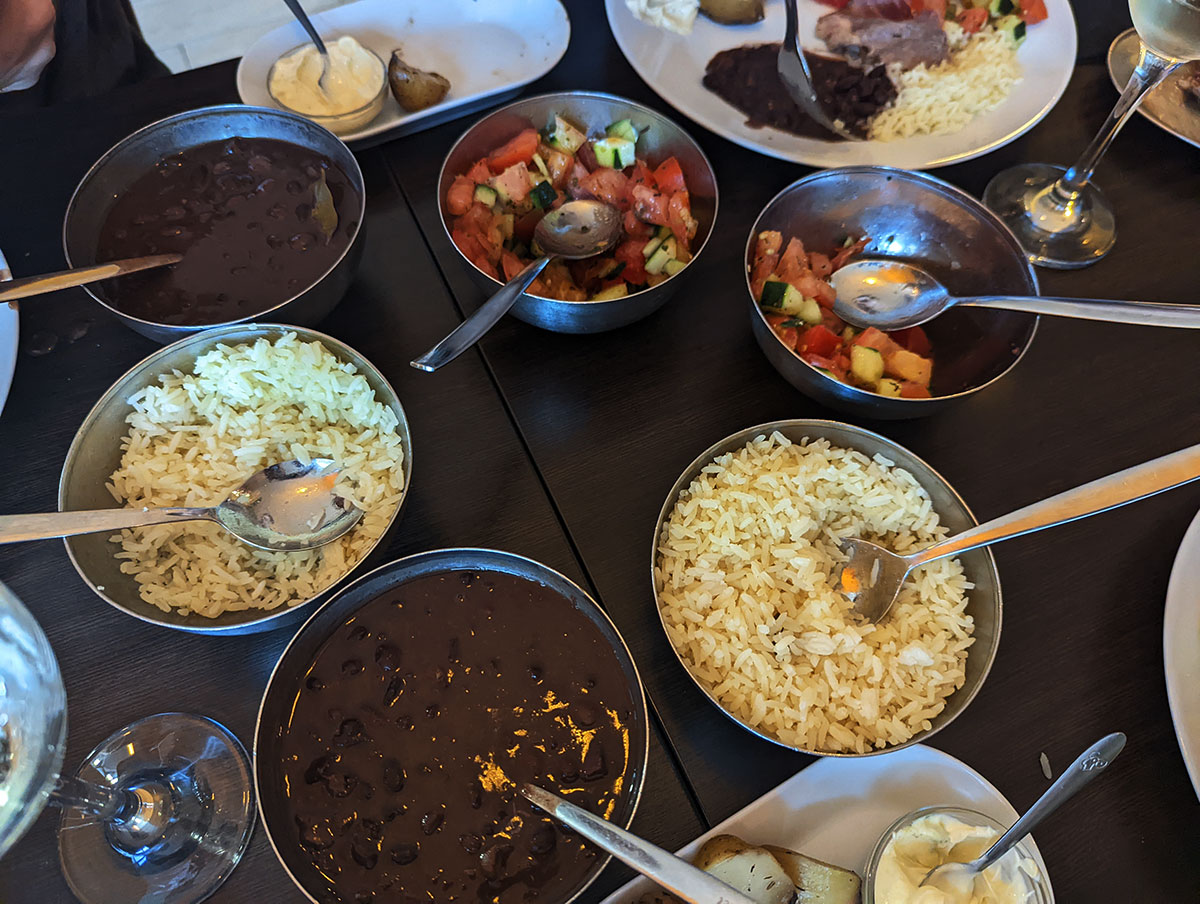 In English, the name means "The Secret" - and let me tell you, while this place may be a secret for tourists (I don't see many coming this far away from the center of town) it's definitely not a secret amongst locals.
It's normally packed, especially on weekends, though if you don't come at opening on a regular week night, it's hard to find a seat. The staff know this, and will tell you to absolutely make reservations, and they are not exaggerating about this at all.
Based on everyone's opinion that I talked to about it - they love it - and it's impossible not to see why when you start your meal.
Basically yesterday we took a trip down to Play Bowling Cascais, to bowl (and two of us ended up doing a round of the laser maze, which seemed pretty fun!).
Afterward, we got hungry, and decided to head around this area to check out another restaurant (Muralha Grande, which we haven't yet tried).
We figured we'd stop by O Segredo beforehand, the All You Can Eat Picanha/Brazilian Barbecue place my husband Thomas and I had been to once on our own.
Although we know it's busy, we happened to be dropping by when it first opened, and so we figured if we had a chance to go in (usually this place is packed full of reservations, which we saw on pretty much every table because it was a Friday night), we should take it, as my brother and his husband still hadn't tried the place with us yet.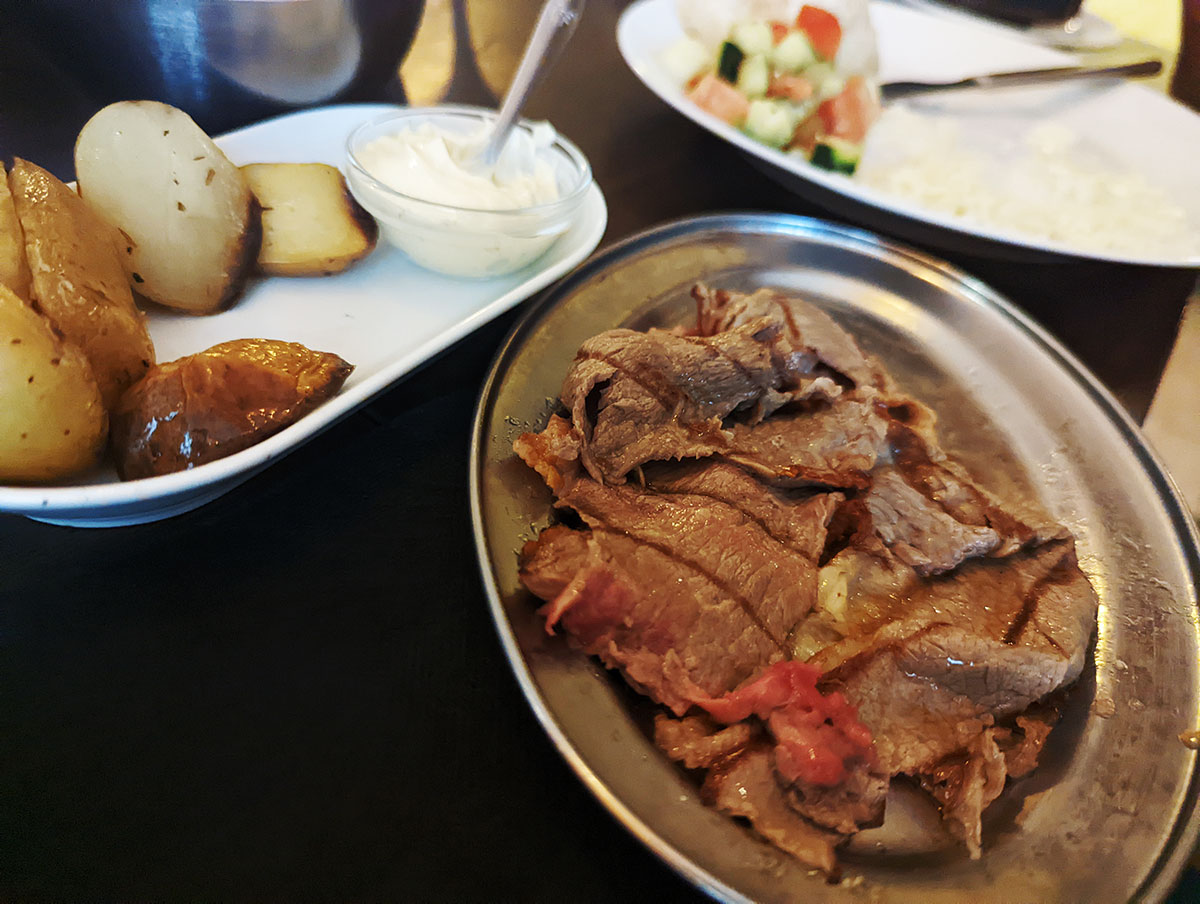 We waited and let the waitress know we didn't have a reservation. Luckily, someone had cancelled, so we got their spot, and were first to be seated in the restaurant - which was packed full of reservations, absolutely no empty seats.
Not surprising at all for this place on a Friday night, but what was surprising to me was how nice it was albeit being packed full - I usually hate being surrounded by too many people/too much commotion/too much noise.
The vibe of this place is so happy and pleasantly loud, however, that I didn't mind the noise or the crowded-ness at all.
There's ample room between tables and no one gets into anyone else's way, so it was great. Would definitely go there again during a busy day, and that's not true of many places.
But onto the food because that's likely what you want to hear the most about.
If you want couvert (you can opt out, but I would go for it here). You get a warm piece of bread (tasty, though not the absolute highest quality, very good), and butter, alongside some of the tastiest sausages I've had in Portugal (standards are obviously going to be much lower than the UK because, well the UK kicks ass when it comes to sausages, that's not debatable).
You can ask for these to be refilled throughout the night at no extra charge, and boy do I.
The meal is the same for everybody - the only difference you can have is how cooked you want the meat.
They'll swing by and ask you this at the beginning. For Americans & Canadians, please note that the meat is far less cooked than you would have it. A "medium" is red in the center, cooked on the outside. It's not nearly well done as it would be in many places in North America.
For Europeans, it's the same. They hit that picanha just right on the grill. Everyone at our table gets medium rare and it's delicious, just perfect, in my opinion.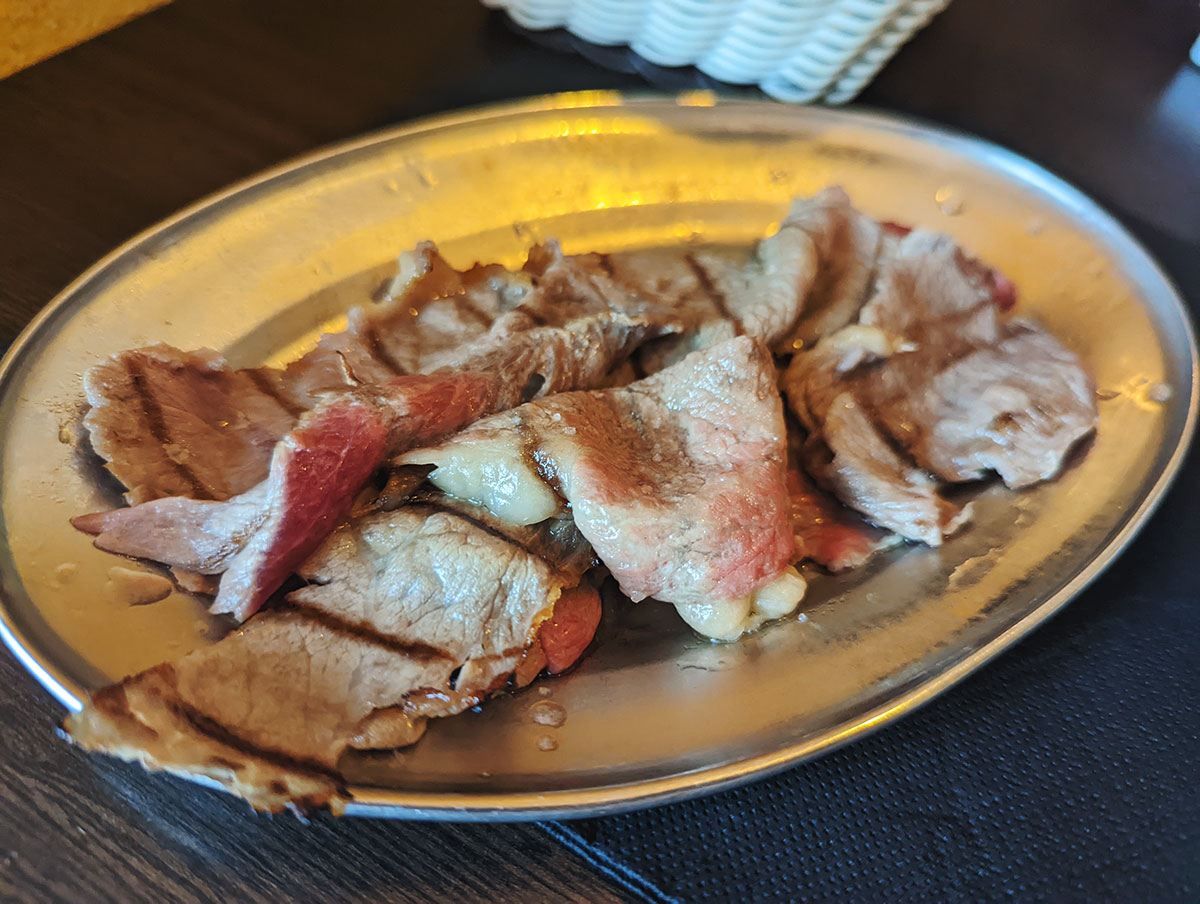 It's not low quality meat, it's actually very good, and unlike pretty well near all the Korean BBQ places I've been to in Canada, I haven't had.. well "problems" with needing the bathroom after eating at this place.
For sides, you share for the table, they bring one bowl of each for every two people on the table, based on my experience.
You get rice of course, not sure what type but I would guess Carolino since that's the most popular type of rice here in Portugal.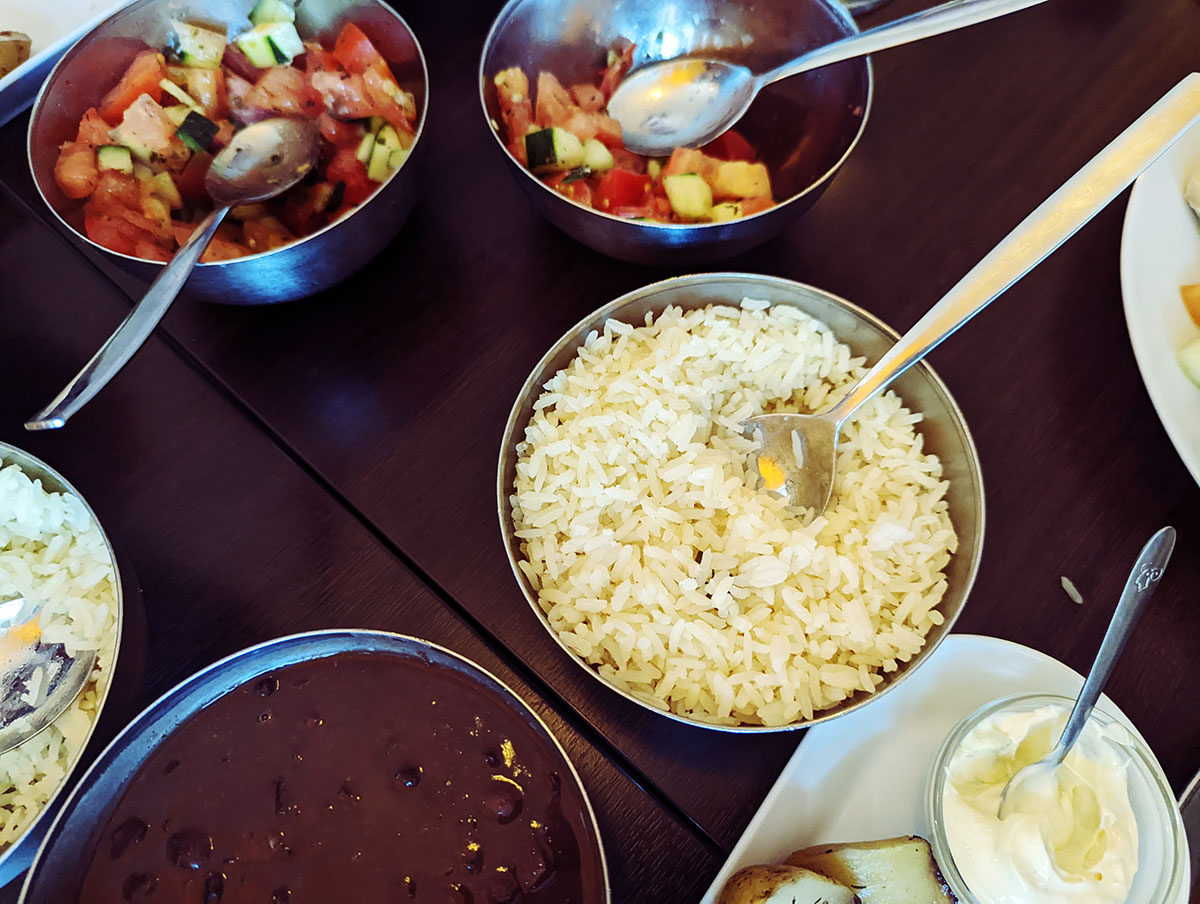 You get delicious Brazilian black beans...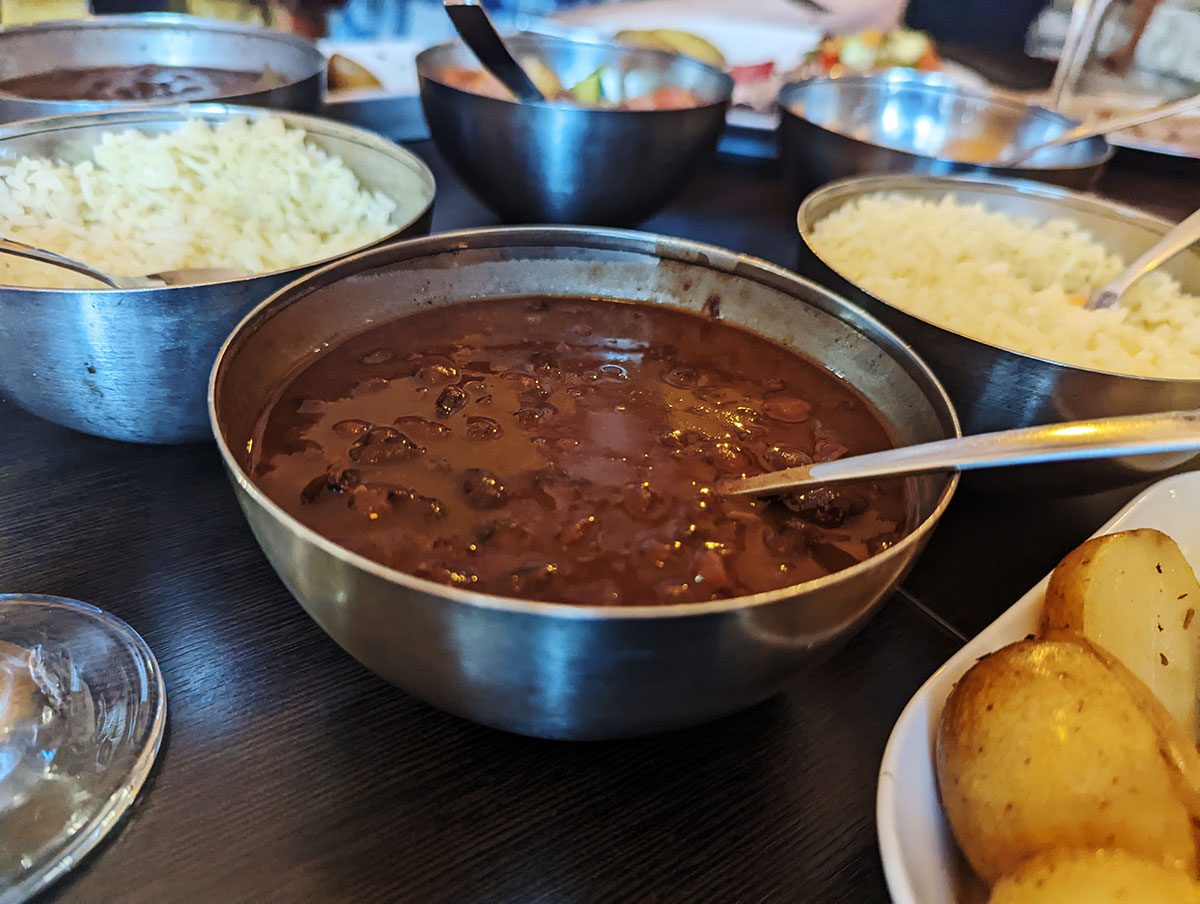 I love these so much, but I'm personally obsessed with Brazilian black beans in general and don't get to eat them all that often.
The black beans are little heavy on the salt, and I always mix them with a teeny bit of rice, but they're perfectly balanced with the zesty, refreshing, and oh-so-delicious tomato salad...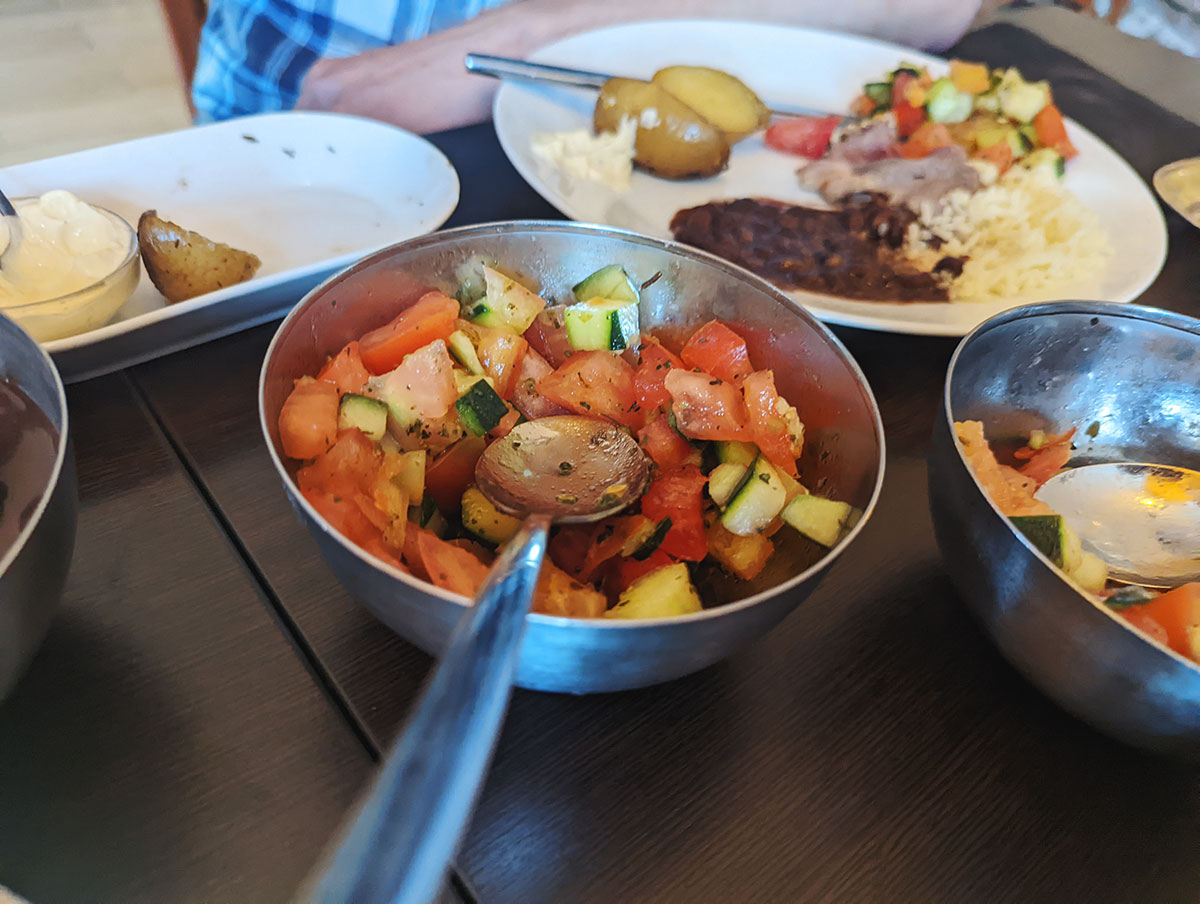 I need to start making this salad at home. Yes, it's that could. Could probably have it every single day.
The last side dish you get is addictive, let me tell you - it's these fantastic potatoes with probably the most flawless mayonnaise dip you've ever had...
Okay, I may be exaggerating about the dip being the best you've ever had, because this is Portugal and the Portuguese are so good at mayo dips that it's impossible for me to say where the best one is located.
But it's delicious, really. You've got to try it, though I absolutely watch myself on this dish because potatoes and mayo dips will be the death of me if I let them.
The waiters and waitresses are very attentive, and will swing by and give you replacements if you're ever low - on the sides, on the meat, whatever happens to be low.
You have to tell them if you'd like them to stop bringing food, not if you need a replacement.
Sometimes there's a little bit of a wait for meat, as it's being cooked to perfection, but we went on the busiest possible day (maxed out seating) and still the service was very fast.
Staff is friendly and nice, they mostly all speak Portuguese and Spanish, and many of them speak English, so it's no problem at all. Price of wine and other alcohol is ridiculously reasonable.
Even desert there is completely reasonable. Sadly, while we had the cheesecake and the chocolate cake, I forgot to take pictures (I was very full and had an epic brain fart until we completely finished both desserts, I didn't even get a partial shot like I did with dessert at House of Wonders the other day).
They were both great. Not fantastic, and since I'm trying to lose weight (unsuccessfully so far), and am not a massive dessert person, I would skip this next time. But they're definitely worth the money and are absolutely tasty.
In case you'd like to know which of the two won - my brother preferred the chocolate cake and the rest of us preferred the cheesecake, but he's not a cheesecake fan.
If you're looking for a fancy place to go out to where you can impress a friend, this place is probably not it. But it was never meant to be that type of restaurant.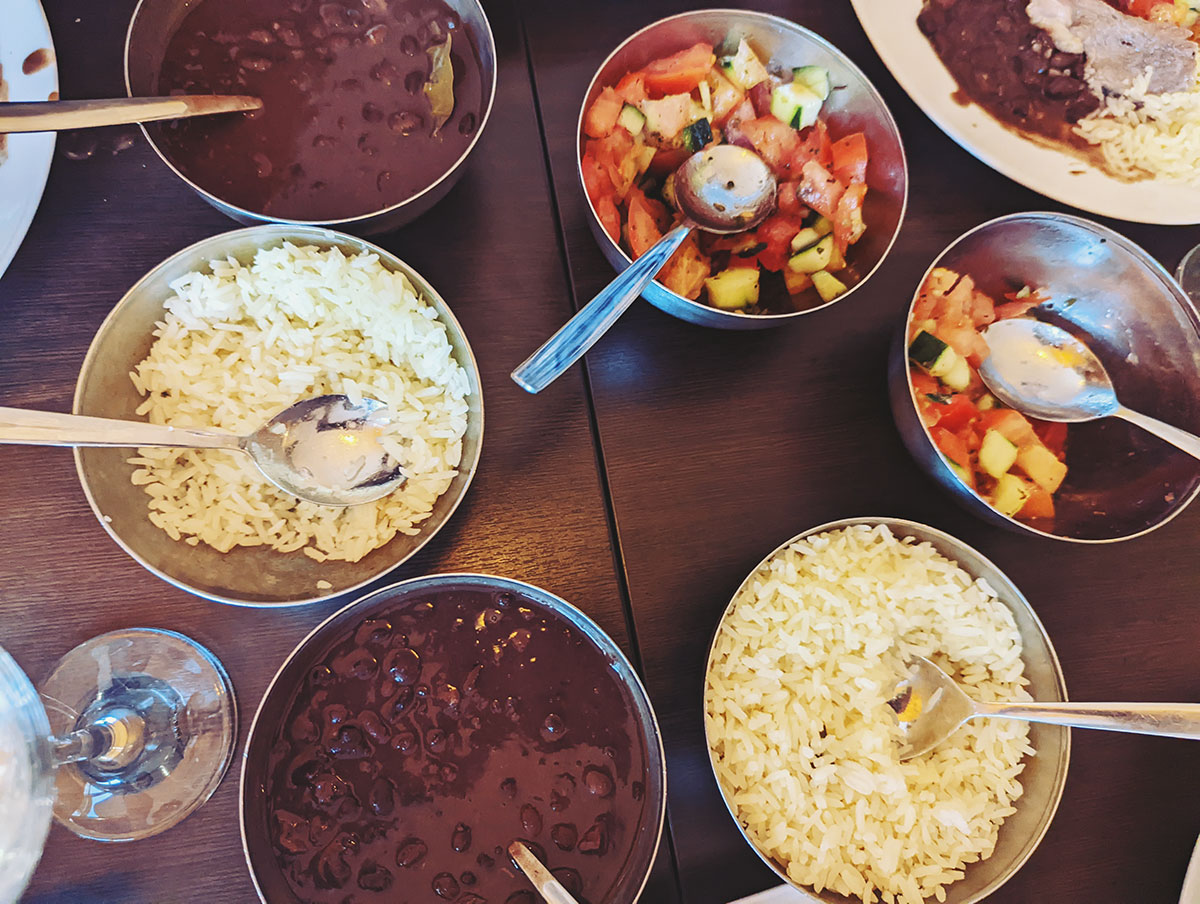 If you're looking for the perfect place to take out your family, that's budget friendly, has great food, all you can eat (AYCE) that's reasonable on the budget, no matter what you get, and is relatively healthy considering there's nothing deep fried about it (maybe a little heavy on the salt for those with cholesterol issues), this place has got it.
It's definitely a must-go to. And who knows, if you like it enough, and can get a reservation, maybe it'll become your regular spot.