Our Longstanding Favourite Portuguese Restaurant @ Páteo do Guincho, Cascais
by Elise Xavierpublished on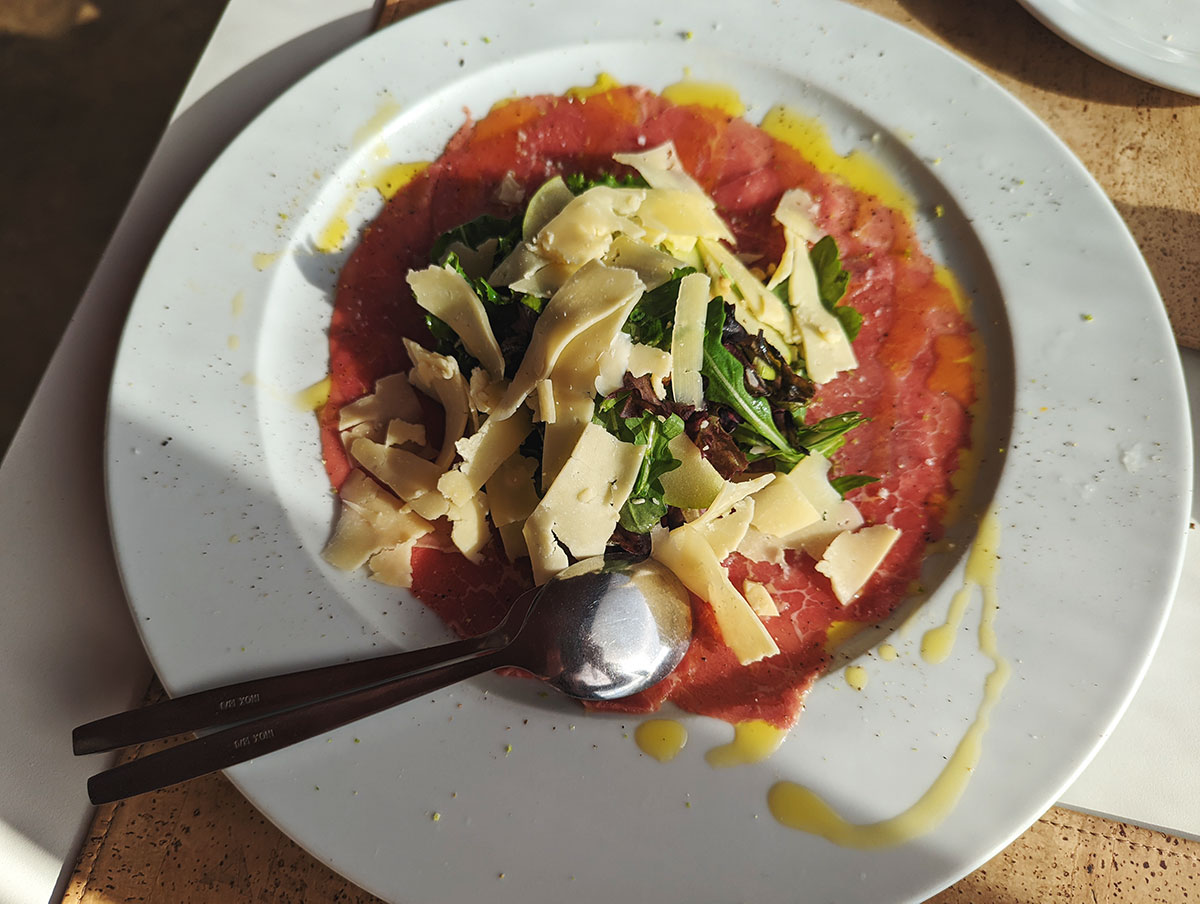 If Thomas and I had to choose just one restaurant to eat at for eternity in all of Cascais - just one restaurant that we would take family, friends, co-workers, business associates - everyone in our lives to - Páteo do Guincho is hands down the restaurant we would choose.
To be fair, it already fills that role in a way for us, as whenever someone is new to Portugal and we'd like to take them out, this is the first restaurant we bring them to, thus serving as the introduction to Portuguese food and Portuguese cuisine for many of our friends, family, and business contacts that come to visit from outside the country.
workers and business contacts.
It's an exceptionally good restaurant for that, as, not only does it have a very diverse menu that covers pretty well near everyone's tastes - the food is also exceptional quality, no matter what you order from the menu.
Since we've had nearly everything on the menu, and as I said, it's quite a diverse list - from seafood to steaks to cream cheese mushrooms that will make your mouth water, charcuterie that's phenomenal quality, and desserts that are some of my favourites in the city, it's hard to imagine someone disliking their experience at Páteo do Guincho.
You can order individual meals - or do as we do whenever we come, ordering family-style, many different plates, and sharing what comes to the table.
The couvert is simple, but stupendously good - salted butter, olive oil, a bag full of white and very heavy brown bread, and marinated olives, all very high quality and thus absolutely worth grabbing at the start of your meal.
When we go, we usually grab a combination of whatever we happen to feel like on the day.
Of the things we tried, what we would absolutely grab again include:
Carbs
Potato Skins
Deep Fried Green Beans
Seafood
Clams
Octopus salad
Tuna Pica-pau
Meat
Serloin Pica-pau
Steak
Veal carpaccio
Iberian Pork
Cheese
Mushrooms stuffed with cheese
Baked Azeitão
That's a lot, I know, but as I said, this place is phenomenal no matter what you get, which isn't usual as most restaurants are good at one or two things and drop the ball on all the rest.
I'm sure there are things we'll still manage to fall in love with as well, because we even tried one new item this visit that we absolutely adore now.
(A picture of the highly-recommended Serloin Pica-Pao & Potato Skins from a previous visit...)
Speaking of which, this particular time we got (in the order they brought out the dishes)...
Veal carpaccio: so good and definitely one of my favourites, though it's definitely more my thing than Thomas' for sure.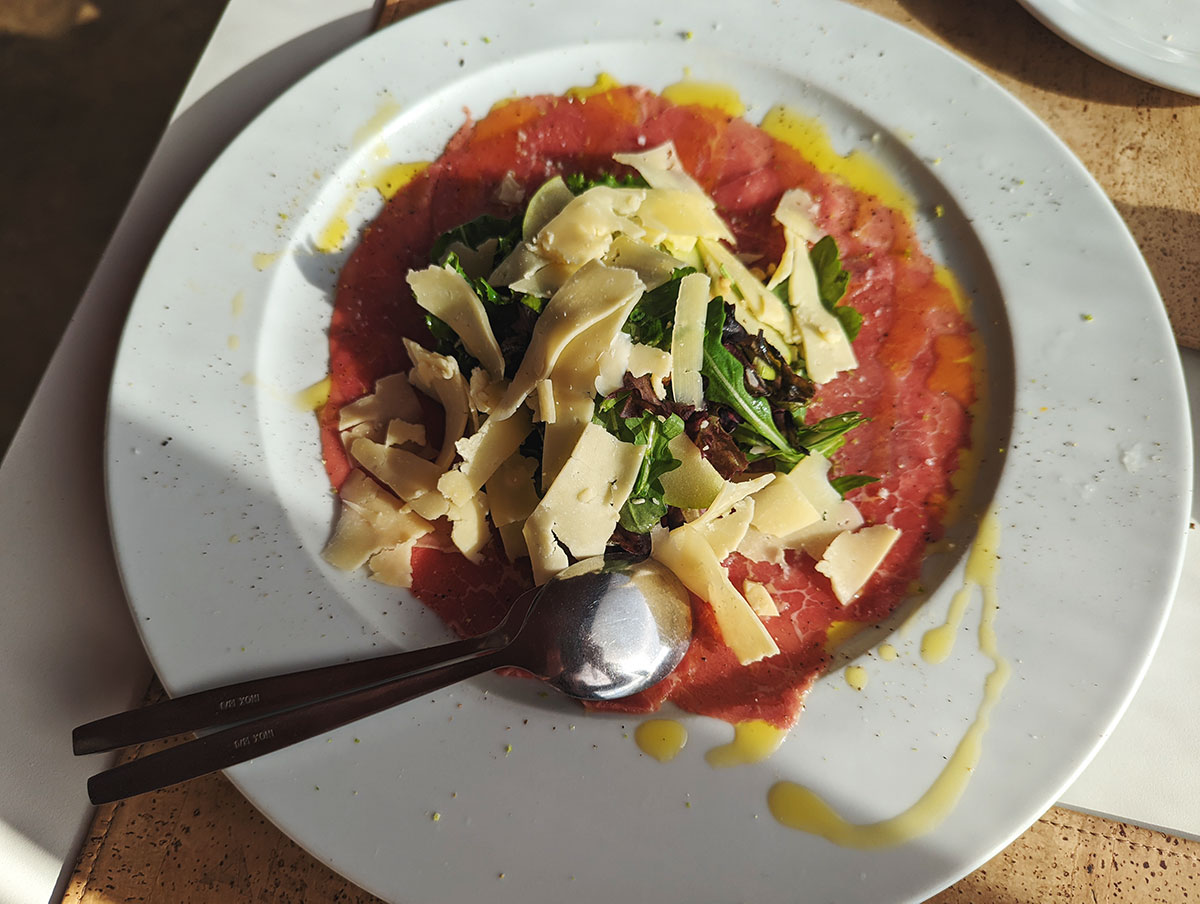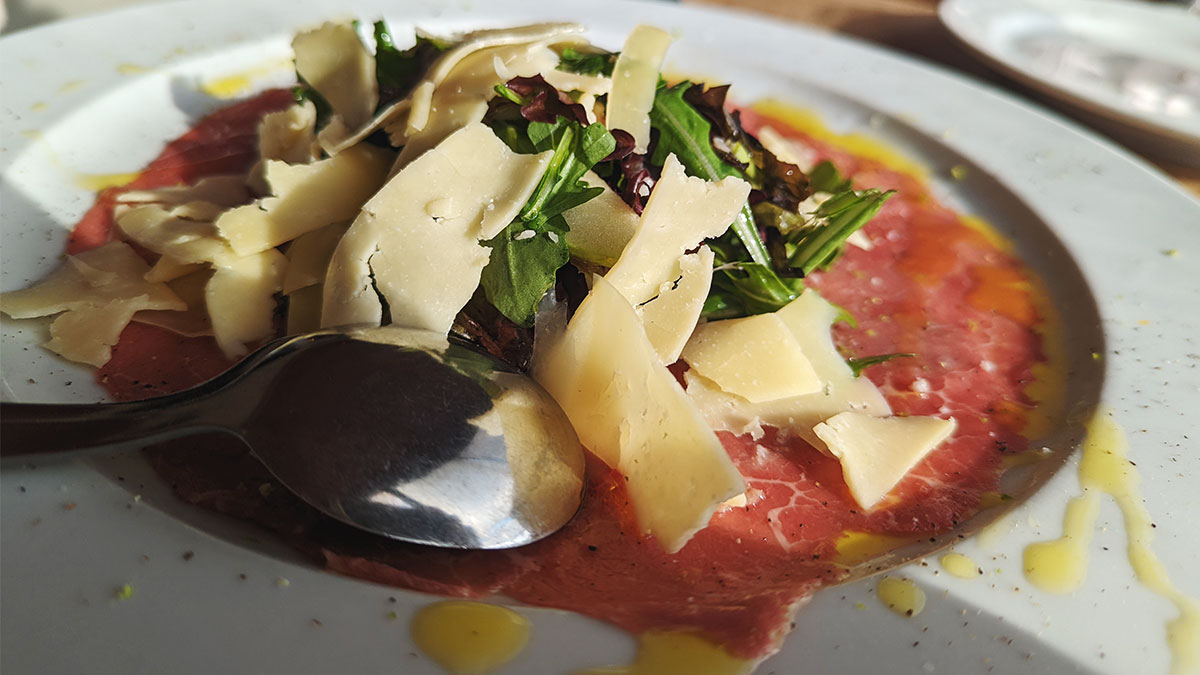 There's just something so phenomenal about this dish.
It comes with cheese, green salad and apple slices alongside olive oil, and I just can't get over the way these flavours blend.
We got the stuffed mushrooms next, which are a little taste of heaven.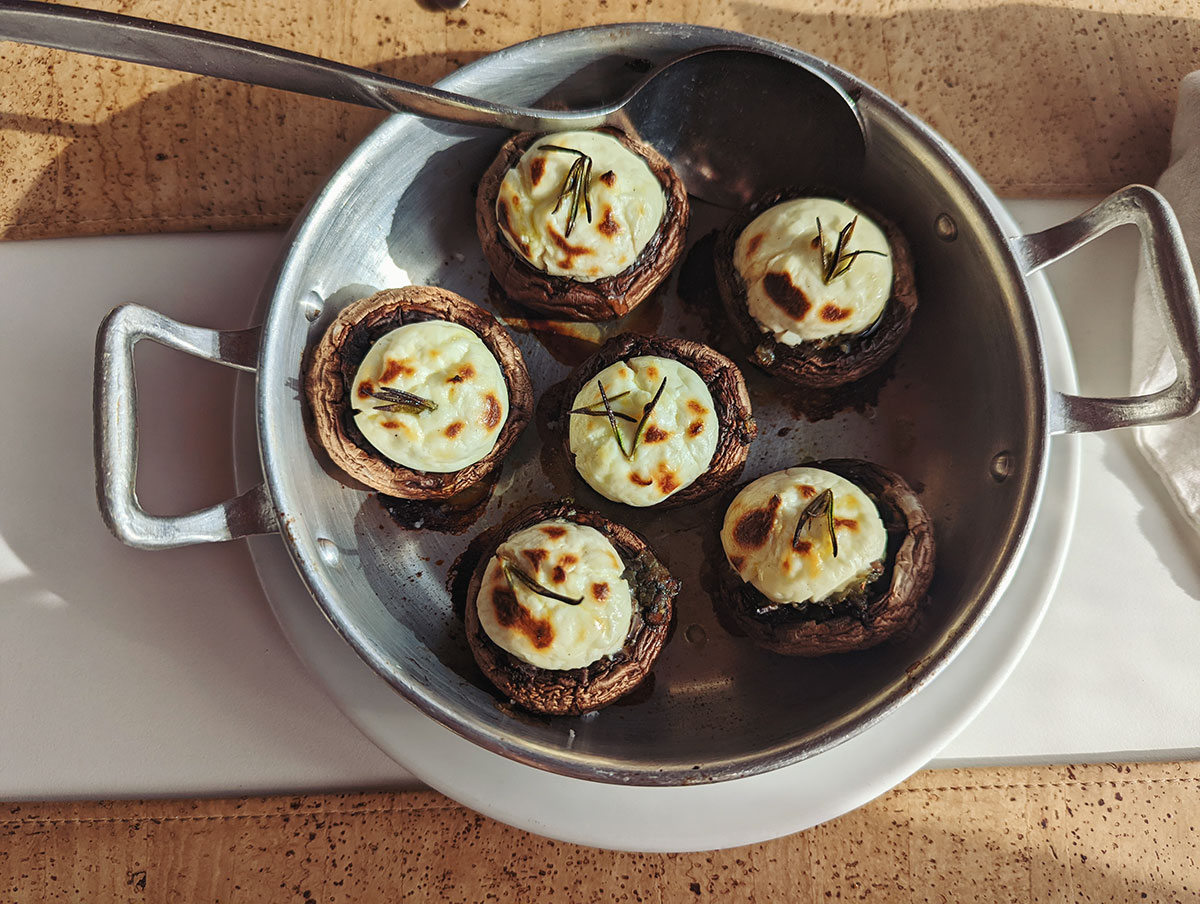 So yum.
The third and final meal item they brought out (we were going to order more, but got extremely full after this one!) was the Iberian Pork...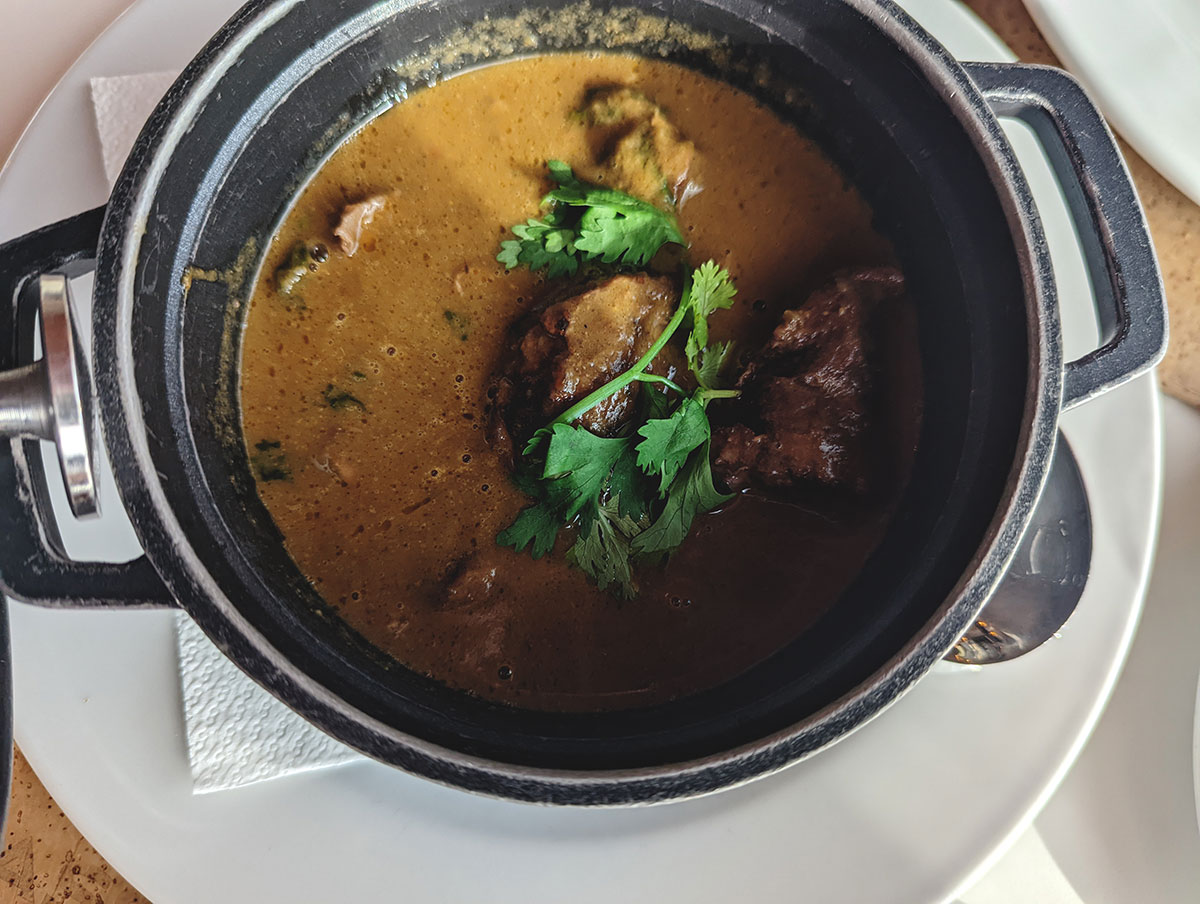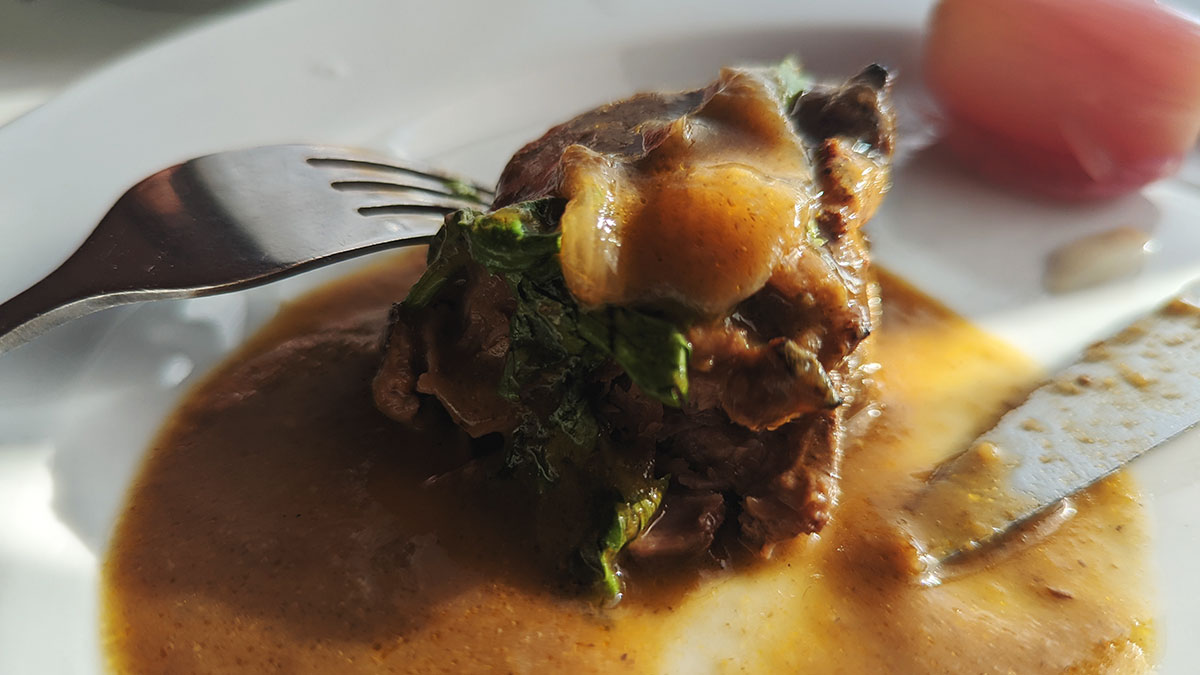 It comes with a side of your choice, I'd recommend grabbing the fries, or maybe the rice so you can soak up all that delicious gravy with some carbs.
This one we'll definitely be getting more of in the future. It's pretty well near perfection - melts in your mouth is an understatement.
We did go all out, so we got desserts at Pateo do Guincho as well.
We were going to try something new, but they didn't have the almond tart we wanted to try, so we grabbed two old favourites.
The chocolate cake...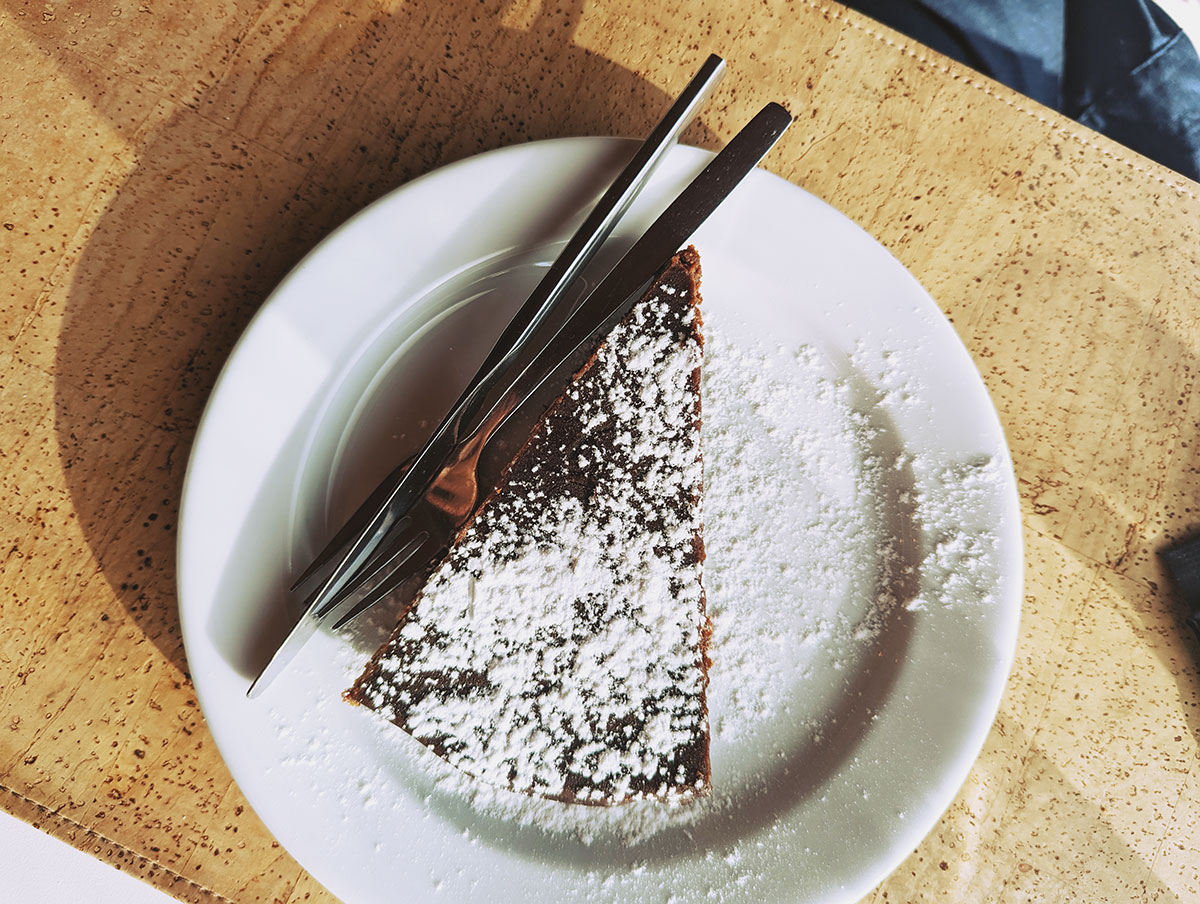 Which is probably the most delicious chocolate cake I can image.
Heavy, and rich without being too rich, it's got the perfect texture and taste.
And for our second dessert we grabbed the lime cheesecake with fruit...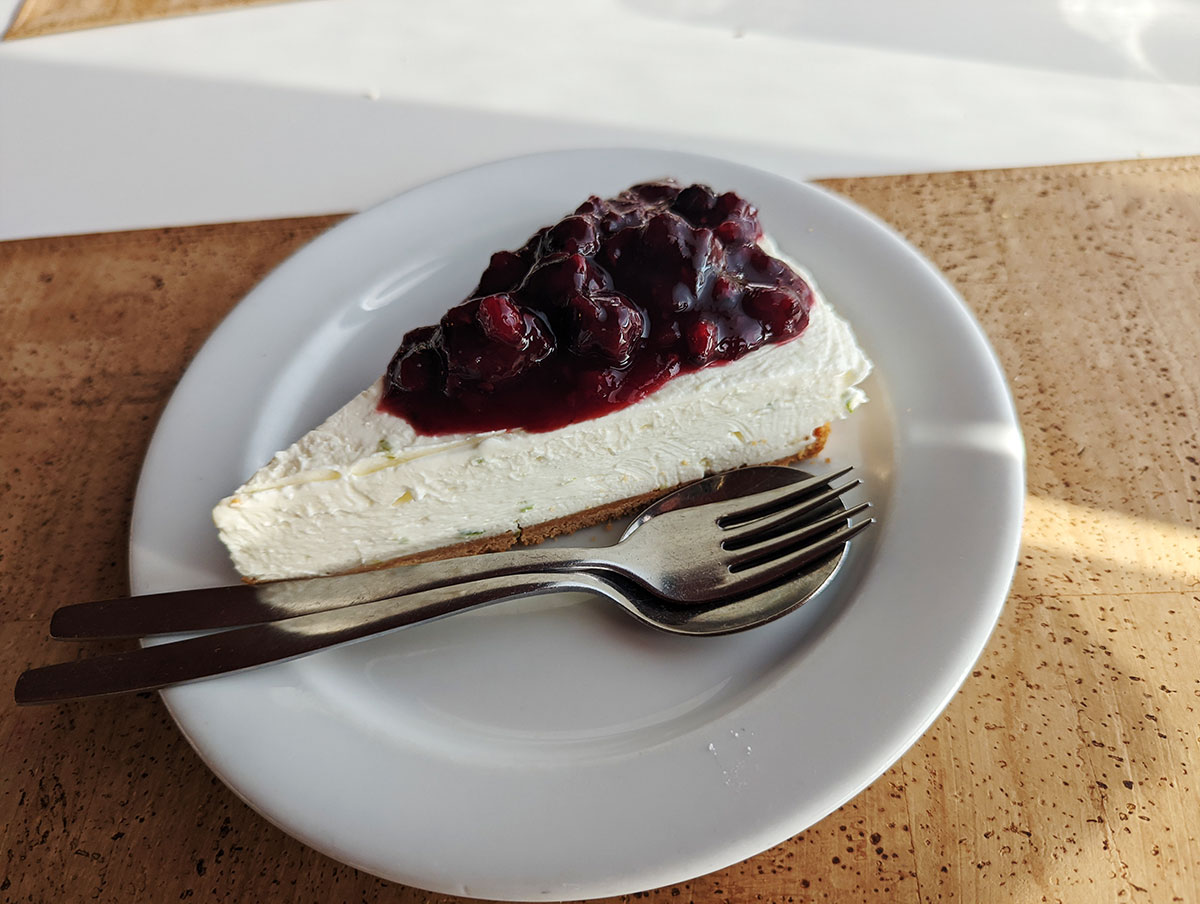 Again, probably my favourite cheesecake in any restaurant ever.
It's probably that lime, it adds that perfect something to the cheesecake that just wouldn't be there without it.
Thomas ended the meal with a Galão - which again, perfect here...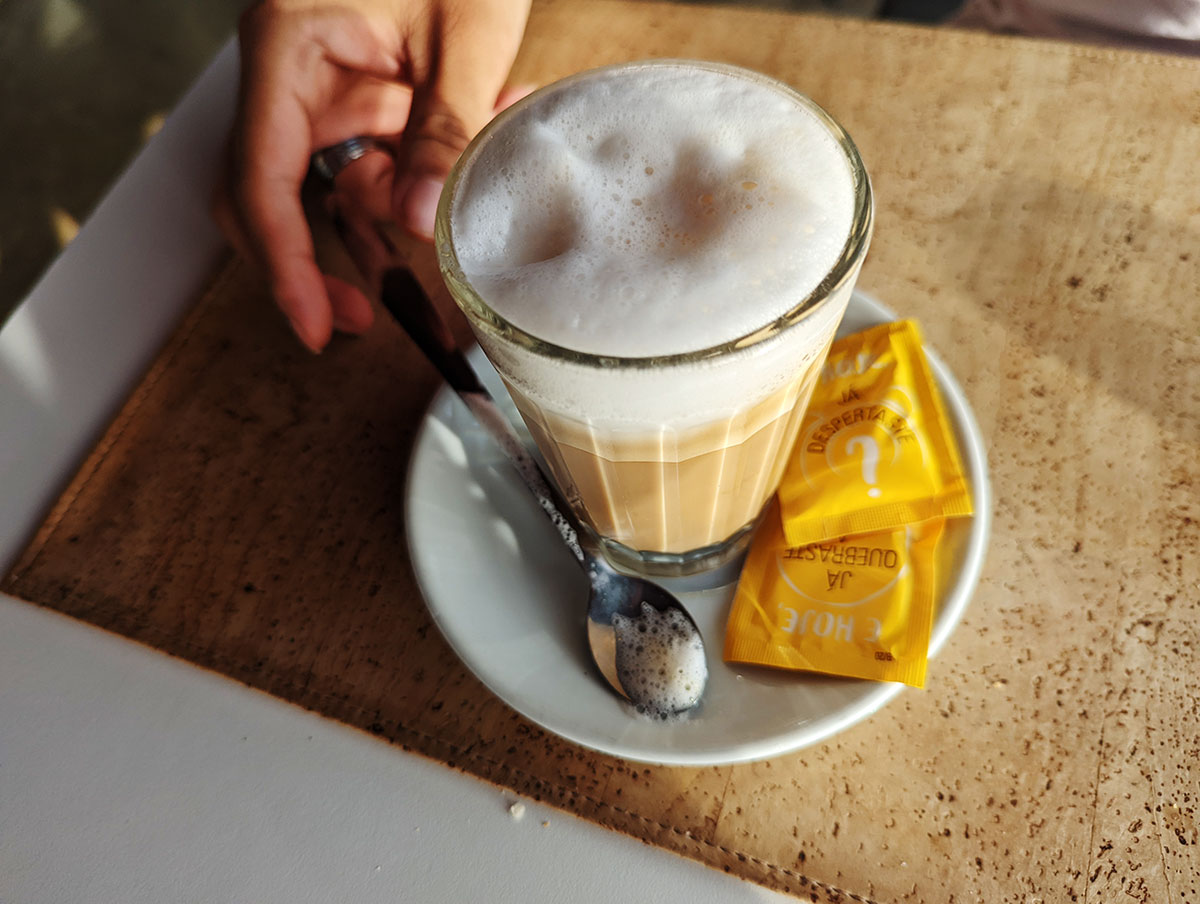 And I chose not to have any coffee to finish off what was a perfect meal.
This place is flawless, from an ambience perspective, from a food quality perspective, and from a variety perspective.
It's a bit out of the way if you're in the center of Cascais for your vacation, but I absolutely think it's worth the trip to try.
There's enough variety that pretty well near anyone will find something they'd like, and it's the kind of place you can take anyone - from family members to friends to co-workers and business contacts.
And if you want to stay for dessert and coffee, you're again sure to be greeted with food that's pretty well near perfect.
Fully recommend a visit.
If you're anything like us, you'll keep coming back to the point where you've tried the vast majority of the items on the menu.
And you'll keep coming back.