No Cook Quick & Easy Healthy Lunchtime Platter
by Elise Xavierpublished on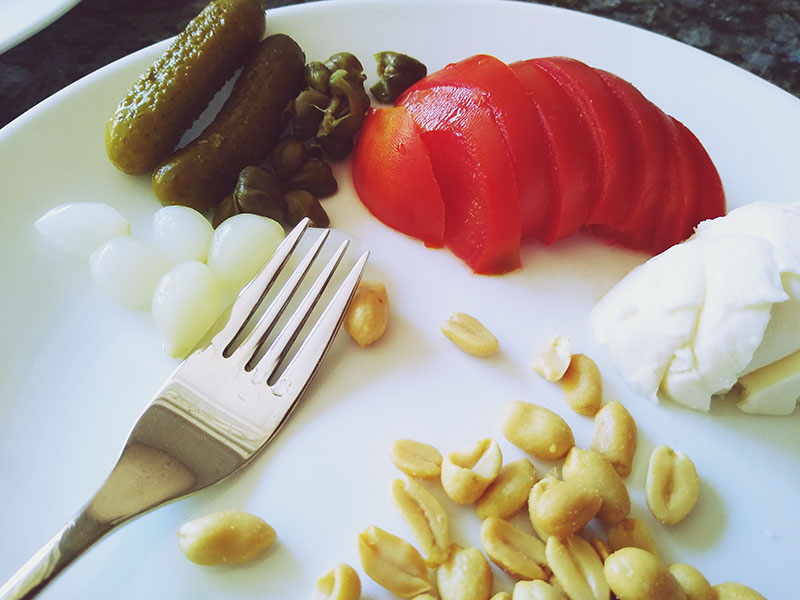 In the many months of perfect spring, summer, and autumn weather we have here in Cascais, Portugal, our typical lunch is a healthy platter of various types of food that changes a little day to day depending on what we feel like having.
This platter has a few staples, and a few mix and match elements to help keep things interesting. All the flavours, in my opinion, work ridiculously well together, and are diverse enough to help us hit as many food groups and nutrients as possible, while also always complementing each other, as well as the elements we throw in infrequently.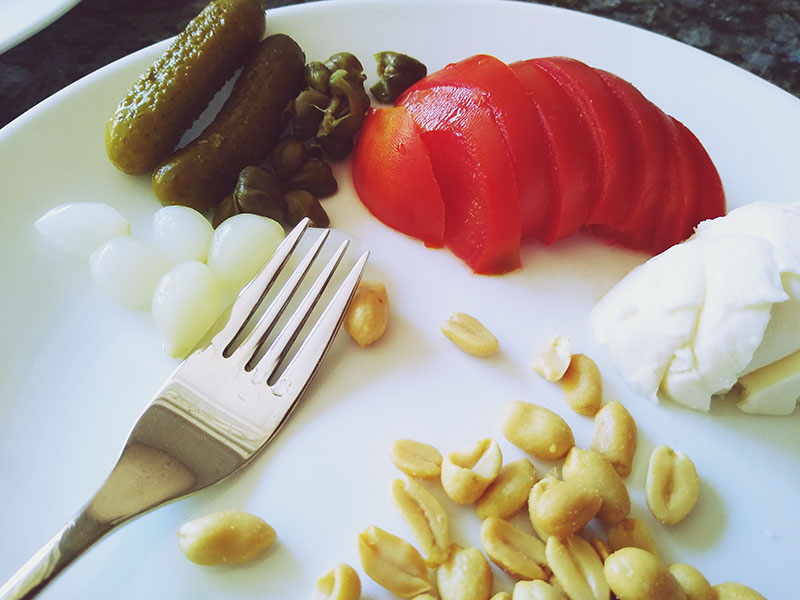 The foods are all easy for us to have on hand at all times, and because there's no cooking involved, it's really fast and easy for us to prepare our platters each and every day.
What does our typical lunch platter consist of? Here are the staples:
Pickles: cornichons, capers, and pickled white onions.
Peanuts
Sliced or mini tomatoes
Olives
Here's what gets slotted in or out, and how frequently we end up choosing that element:
Almost always, two random tins of canned fish or seafood and crackers: usually one tin of tuna, then as a second, one miscellaneous fish or seafood, most popular being cod, mackerel, or squid; check out this article for a list of our current favourite Portuguese tins.
Frequently, cheese: either fresh mozzarella, Comté, Saint Albray on crackers, or cured goat cheese on bread.
Sometimes, half an avocado each: with lemon juice on top.
On the very rare occasion we skip the tinned fish or seafood, this is typically substituted with saucisson, rillettes, or prosciutto instead.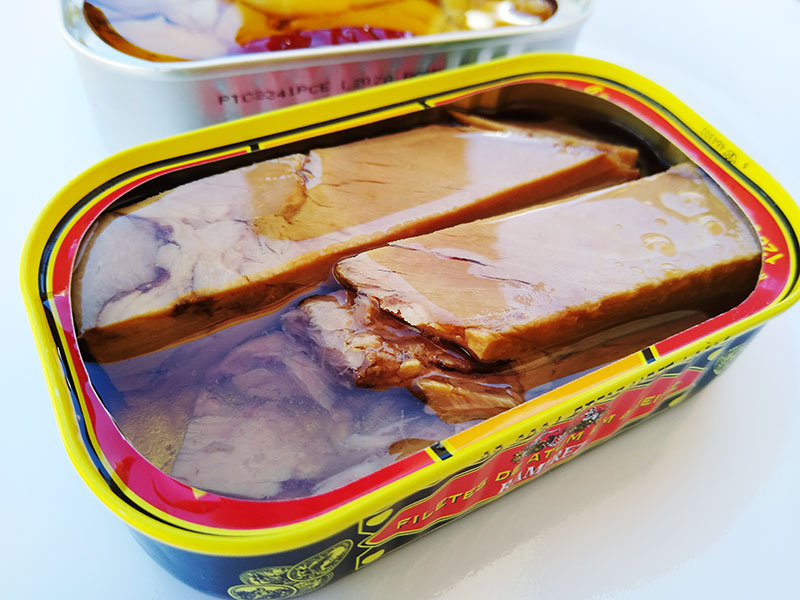 It's an incredibly mixed lunch, one we've never managed to get bored of since we can easily vary it up considerably day to day. It's reasonably light if if we want it to be, though we can scale it up if we're more hungry that day.
We don't have it each and every day, but on a typical week, we probably have a platter like this 5 out of 7 days. In the winter, we'll typically opt for a warmer lunch (it gets cold inside with no full-house heating!), like chicken fingers or baked cheese with crackers.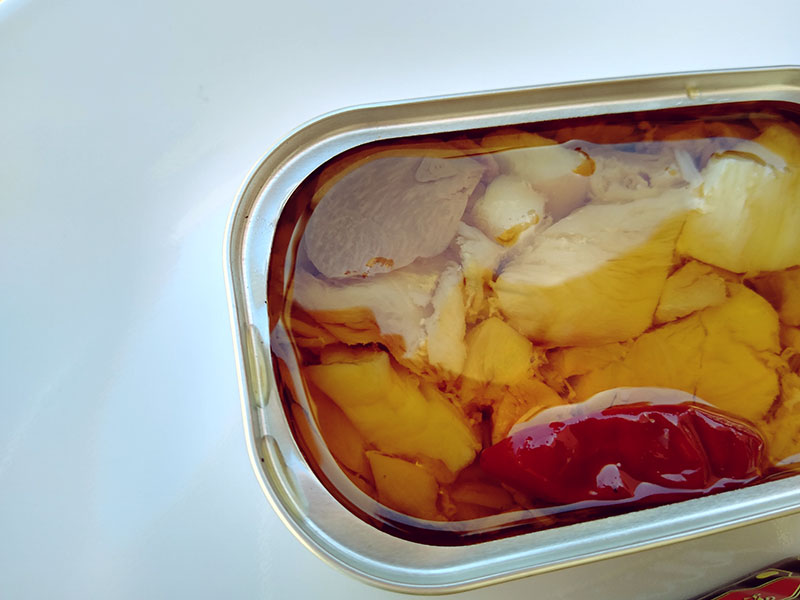 Your Thoughts on Lunchtime Platters?
Do you have something along the lines of a lunchtime platter for your meals every so often or even regularly as we do?
What kind of a food combo do you think would do well as a quick, easy, convenient and yet delicious mix for a platter along these lines but different?
Is there anything you would add/take away from our typical platter?
Would love to hear your ideas in the comments down below!