My Perfect Healthy Lunch: Brown Rice, Tuna, Basil & Thai Chilli
by Elise Xavierpublished on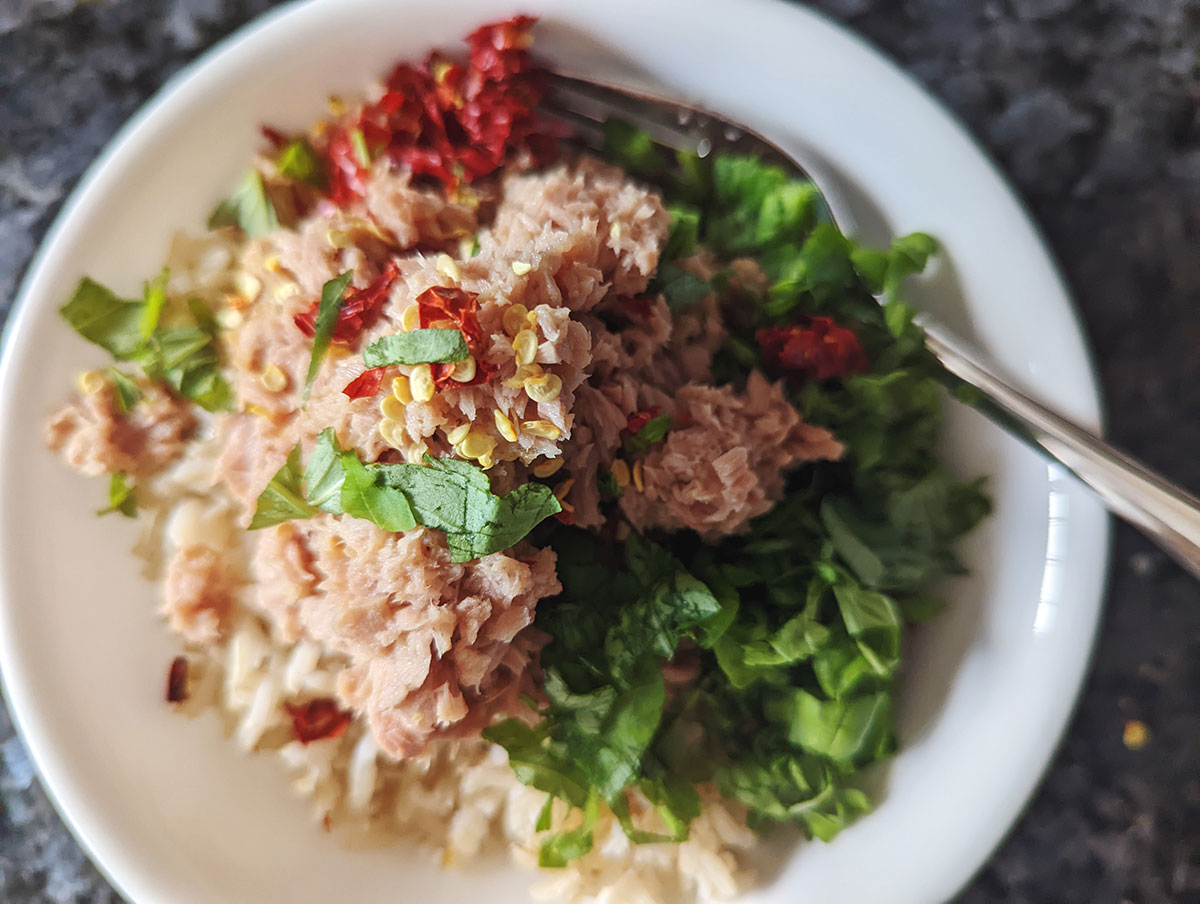 I've been trying to lose weight lately, since I somehow managed to gain weight in the summer (usually I lose weight in the summer and gain weight in the winter, but this year I've been yo-yo-ing more than usual).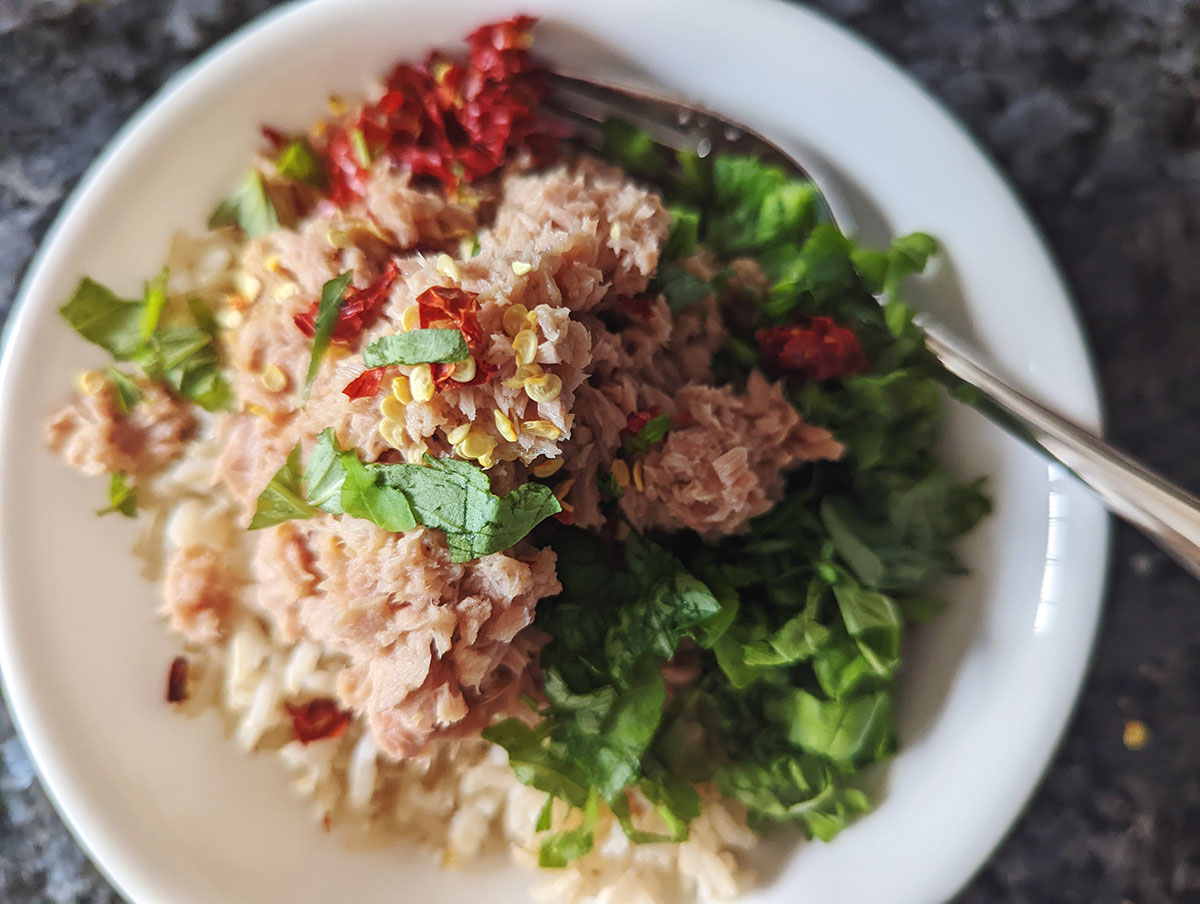 When I try to lose weight, my standard diet over the last couple years - since moving to Portugal - has been to have the same type of lunch every single day - brown rice and a tin of fish - alternating the types of fish and the style I have.
Well my favourite curry-flavoured tuna tin hasn't been available at my local Auchan lately (it's this outstanding tin: Bom Petisco Atum Em Azeite Caril), and I'd been looking for a way to have tuna that I love that doesn't require anything but a regular tin of tuna, and I found it.
Basically I use half a cup of brown rice, throw in a standard tuna tin in olive oil (olive oil and all), chop up a bunch of basil, two Thai chillis, and mix really well.
I am absolutely obsessed with the taste.
Sometimes, the tuna is a little too dry so it needs a bit more olive oil. Most tins are fine, but some need an extra little bit, which is easy.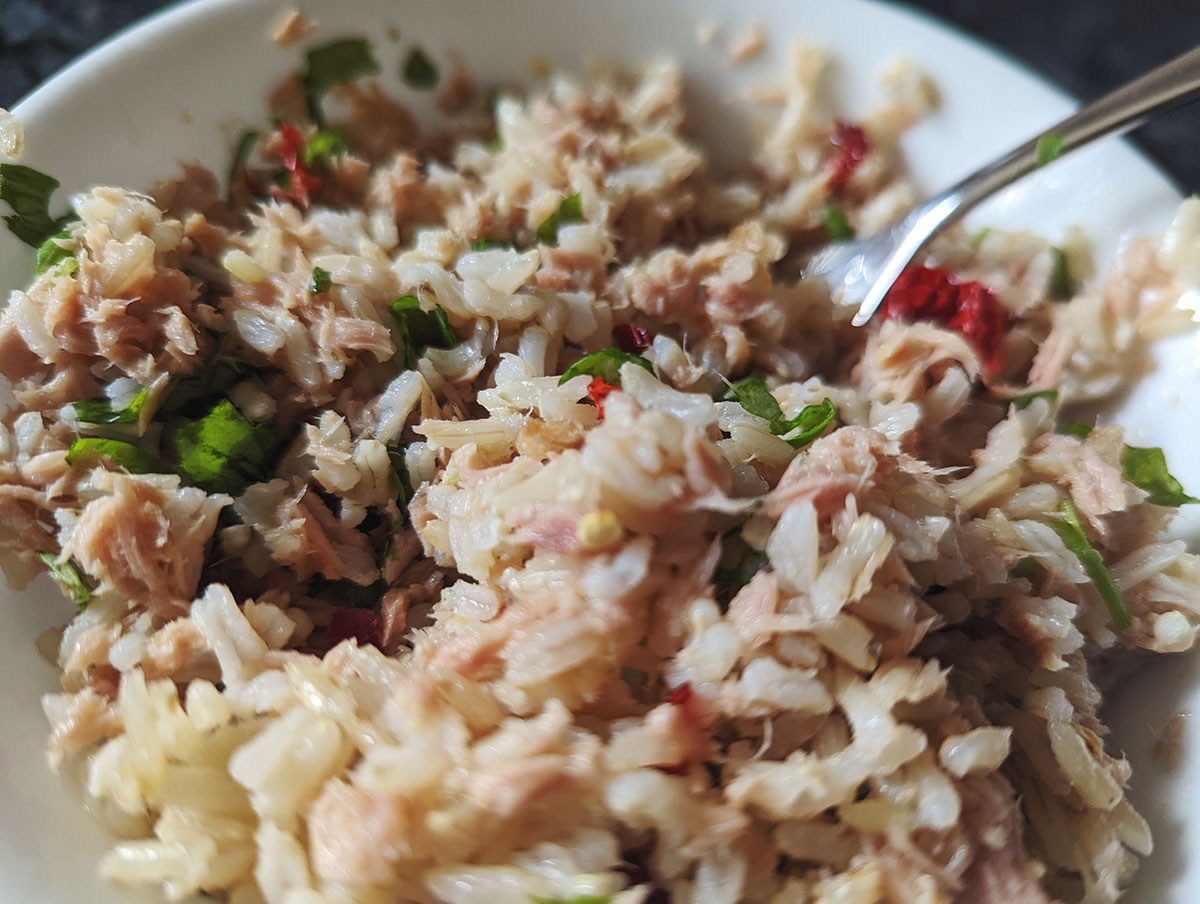 I grow basil at home on my countertop so that's easy to grab and put into the mix. And the Thai chillis I also grow on a plant I have outdoors in a terracotta pot.
The mix is easily adjustable if you can't handle the heat - just add less Thai chilli peppers - or if you want more heat - add more chilli peppers.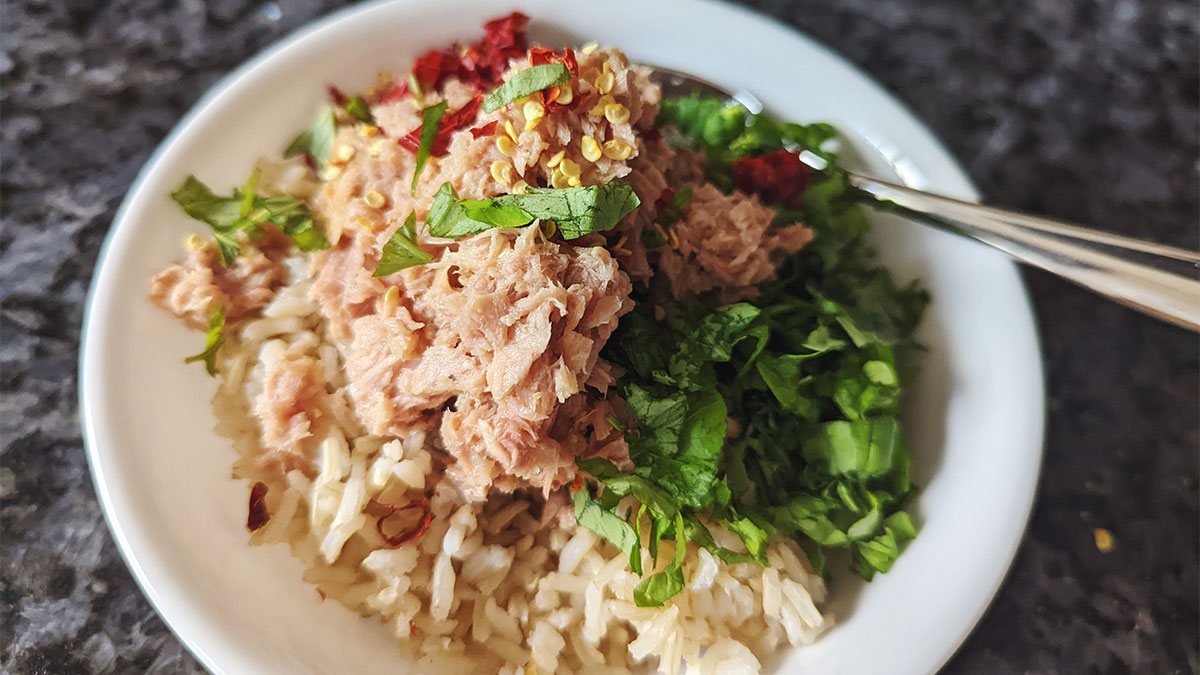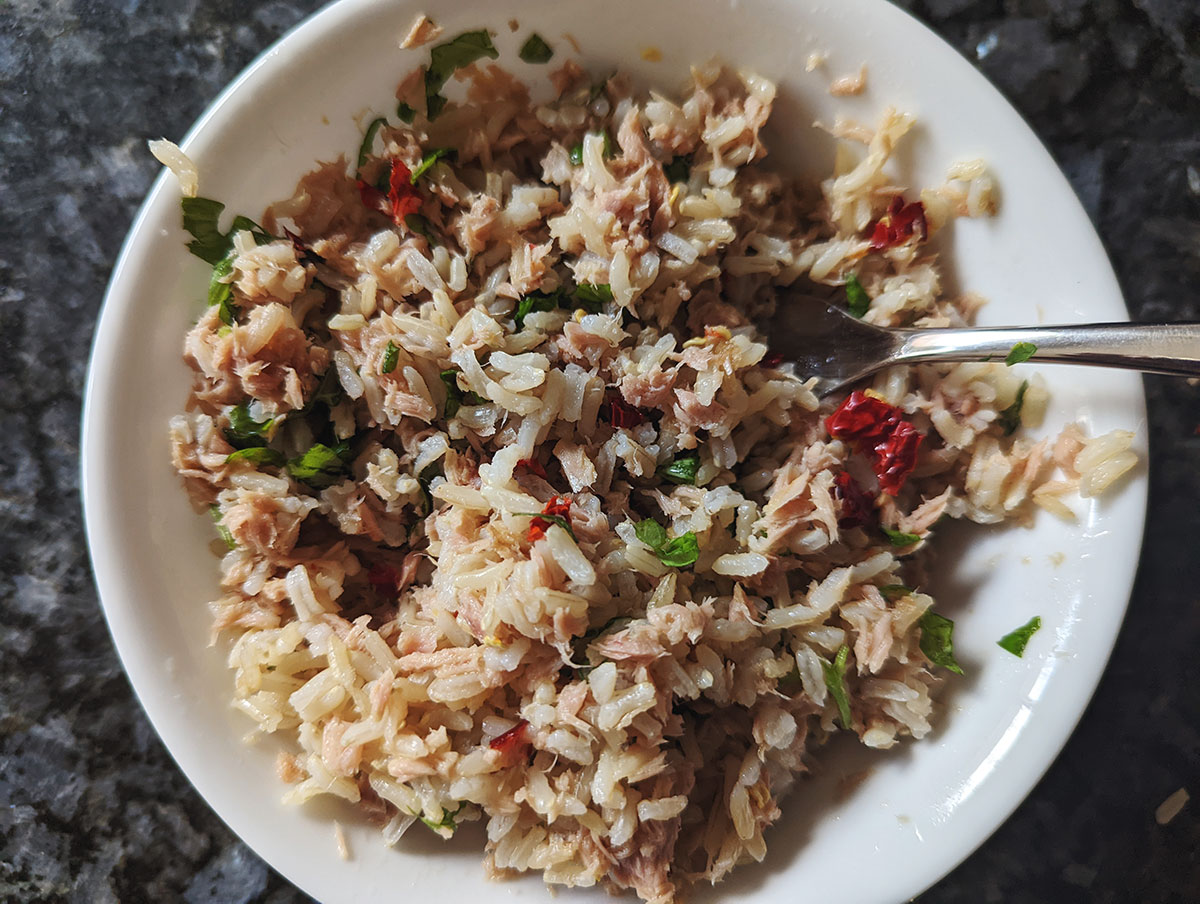 It's simple, healthy, and oh so good. At least in my opinion.
It requires no skill or ability (especially if you've got a rice cooker like I have); perfect for someone who doesn't cook, like me.
I have it at least once a week for lunch nowadays. Can't wait to come up with more combinations like this.