No Lie, the Best Ready-Made Food I've Ever Eaten @ Cozinha com Alma, Cascais
by Elise Xavierpublished on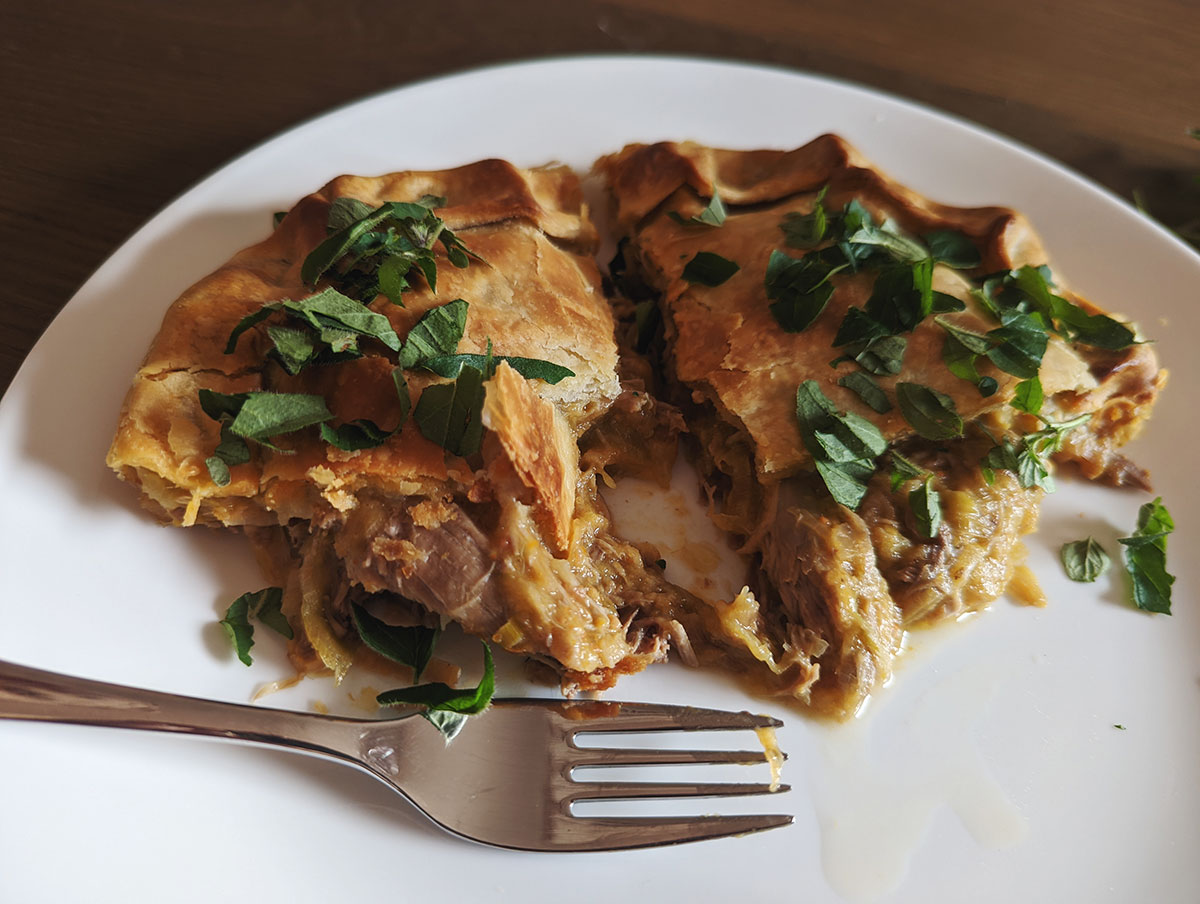 Cozinha com Alma is a social kitchen (a charity that provides take-away meals for poor families) that makes it's ready-made food available for sale to locals.
Profits that are generated by Cozinha com Alma (which is run by volunteers) are placed in a social grant that subsidies meals for families that find themselves in financial difficulty.
But if you think that means the food isn't any good, you're dead wrong.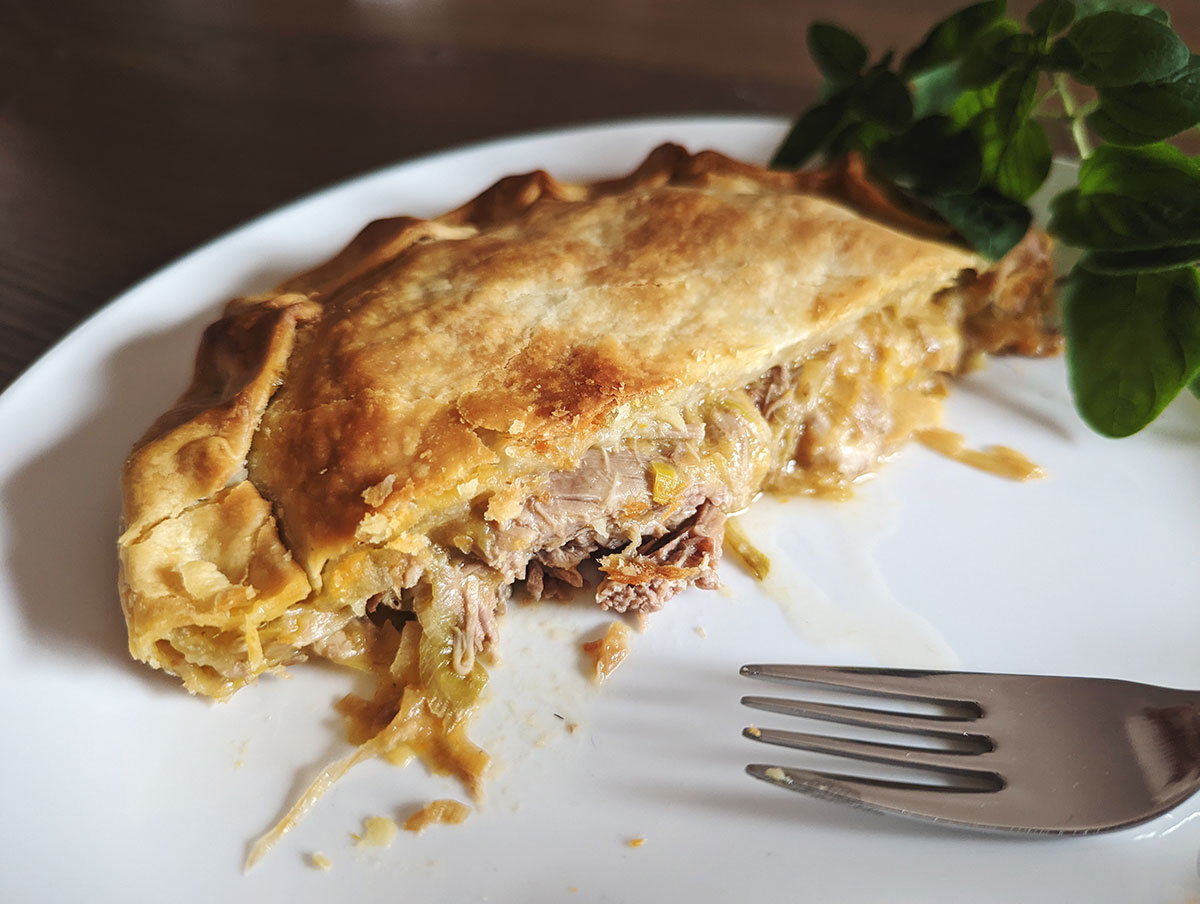 I was going to wait to make this post once I'd tried nearly all of Cozinha com Alma's menu, but there is absolutely no point because I already know what I'm going to say about this place:
Conzinha com Alma has the best ready-made food I've ever eaten in my entire life, and that's probably never going to change.
Think I'm exaggerating? I'm not.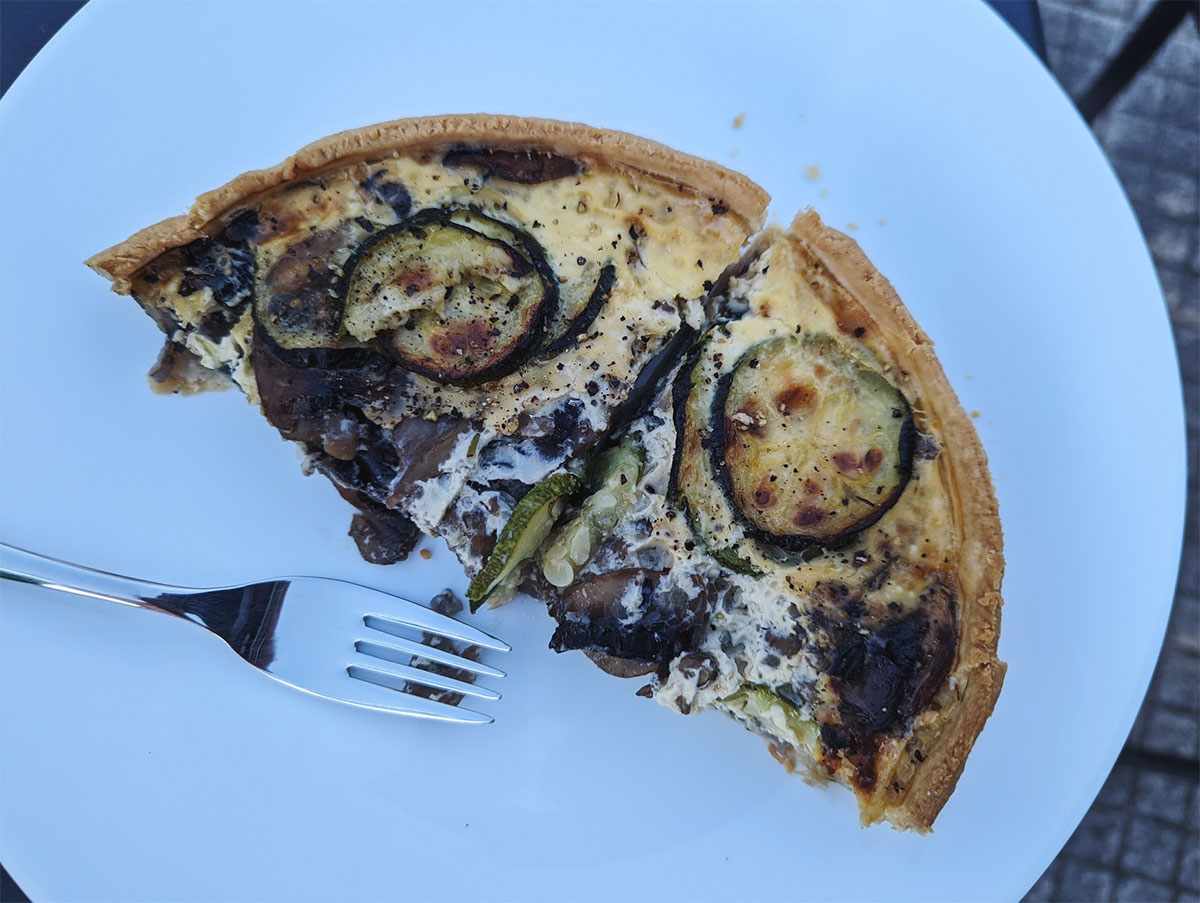 And I have no motivation for making posts this positive, there are plenty of negative reviews I publish here on Munchalot because the only reason this blog even exists is for myself and my husband Thomas to share our brutally honest opinions about food - from restaurants to ready made food.
We're not here trying to get free food from restaurant owners, we pay for our food ourselves.
We're not here to advertise for restaurants looking to get their food in front of new audiences.
We're literally just here to share our opinions on food we love, hate, or are ambivalent about. And 100% - Cozinha com Alma fits the bill in terms of places we absolutely adore getting our food from.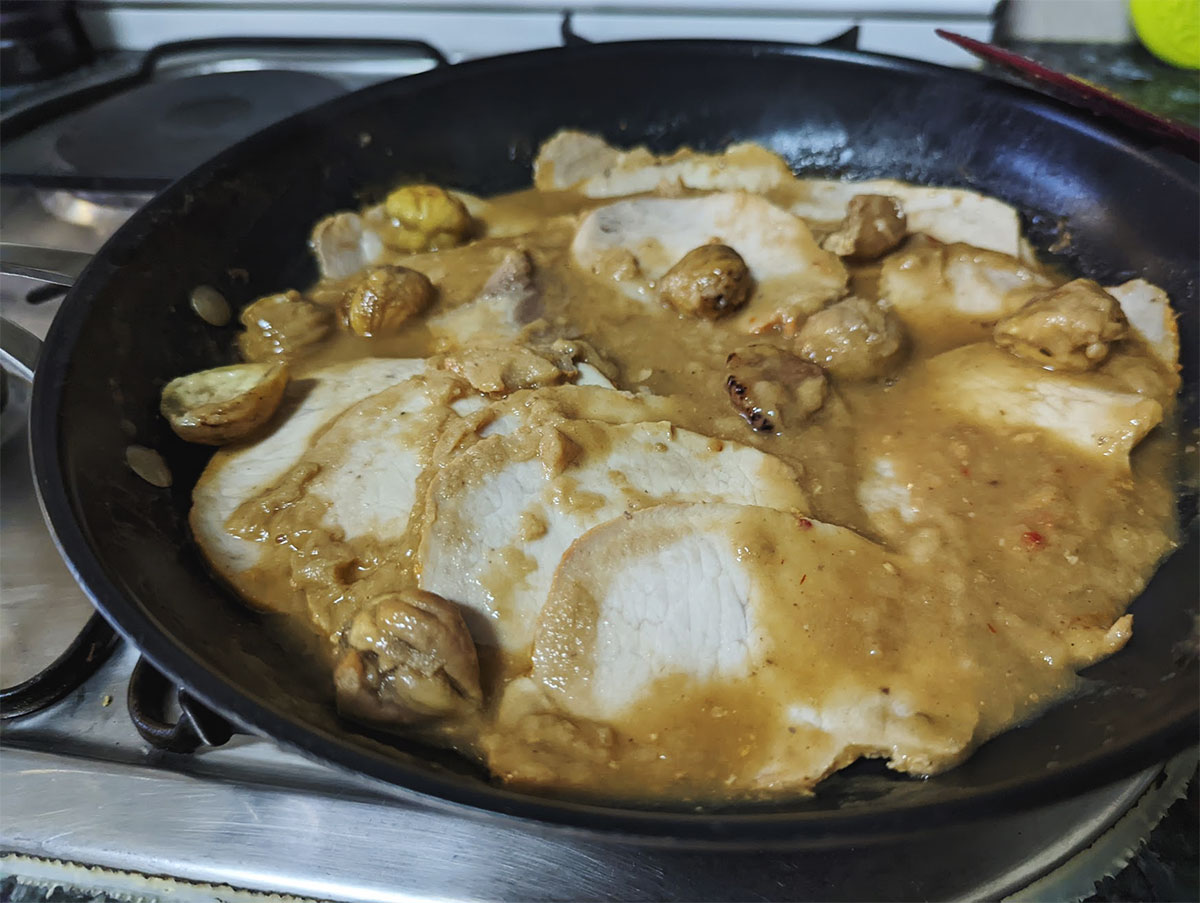 While Cozinha com Alma is a charity, and you may think I'd be here encouraging you to support a charity just because it's a charity, I'm honestly not.
I think you should try this place out because the food from here is phenomenal, and the fact that the proceeds from anything you buy here goes to an incredibly good cause - that's just the icing on top of an already delicious cake.
This place is so fantastic that I'd recommend going here even if you're on vacation and even if you're only staying in Portugal for a short amount of time.
If you've got access to a stove and can prepare ready made food, say, in your Airbnb, I'd recommend stopping by and grabbing at least one meal from here.
Ditch the restaurants for a night, go grab a serving or two from Cozinha com Alma (they have a fresh and a frozen section, so grab what you need), and spend a night in enjoying the fantastic meals this wonderful charity provides.
Wondering why the poor get to eat so well? Honestly, I wish all - rich or poor - could have food available to them at such high standard.
Because I firmly believe healthy, delicious food should be available to all - no matter a person's financial capacity - and it seems those at Cozinha com Alma understand this inherently and do their best to transform this ideal into action in a way that's so powerful, it's astonishing.
I would have to recommend our favourite dish of all - the Duck & Leek Pie which is to die for, but they don't always have this in stock (they rotate their menu so people don't get bored), and not everyone has the same taste, so to you I say - go forth and experiment, because I'm confident that nothing you get here can be bad.
Most restaurants, this isn't true. Most ready made food, this is also not true.
Usually a place has one or two good things and the rest is trash. It's rare for a restaurant to be able to create solid dishes across their entire menu (for the record, Páteo do Guincho is one such restaurant, so if you're looking for a restaurant recommendation - absolutely try this place out, and click the link on the restaurant name just above to check out my full review on this phenomenal place).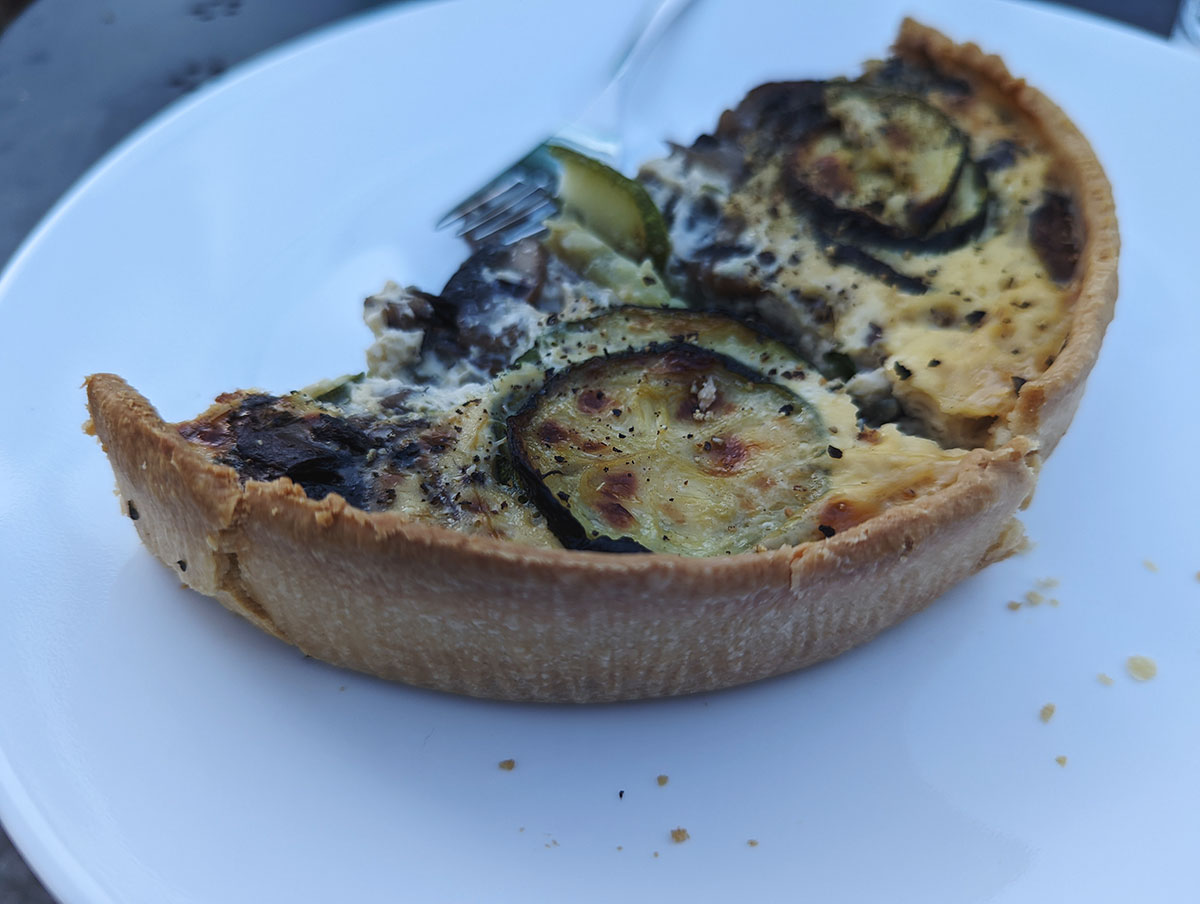 I'm using a lot of exclamation marks, italics, and in general just pure excitement types of writing accents here, but this isn't typical of the way I write - it's just that this place is so good I'm desperately trying to convince you of it so you can try it out - just once - and have your world rocked by the sheer quality of this food.
There's no such thing as over-seasoning here. In fact, the food is quite plain (perfect if, like me, you like to add your own seasoning, like fresh herbs from the garden, to your food).
The quality speaks for itself, however, and the ingredient list, which is top-notch. You want ready made food that's healthy? Yeah, that's what you get here, alongside recipes that are restaurant-worthy at cheap restaurant prices because you do the job of heating the food up yourself.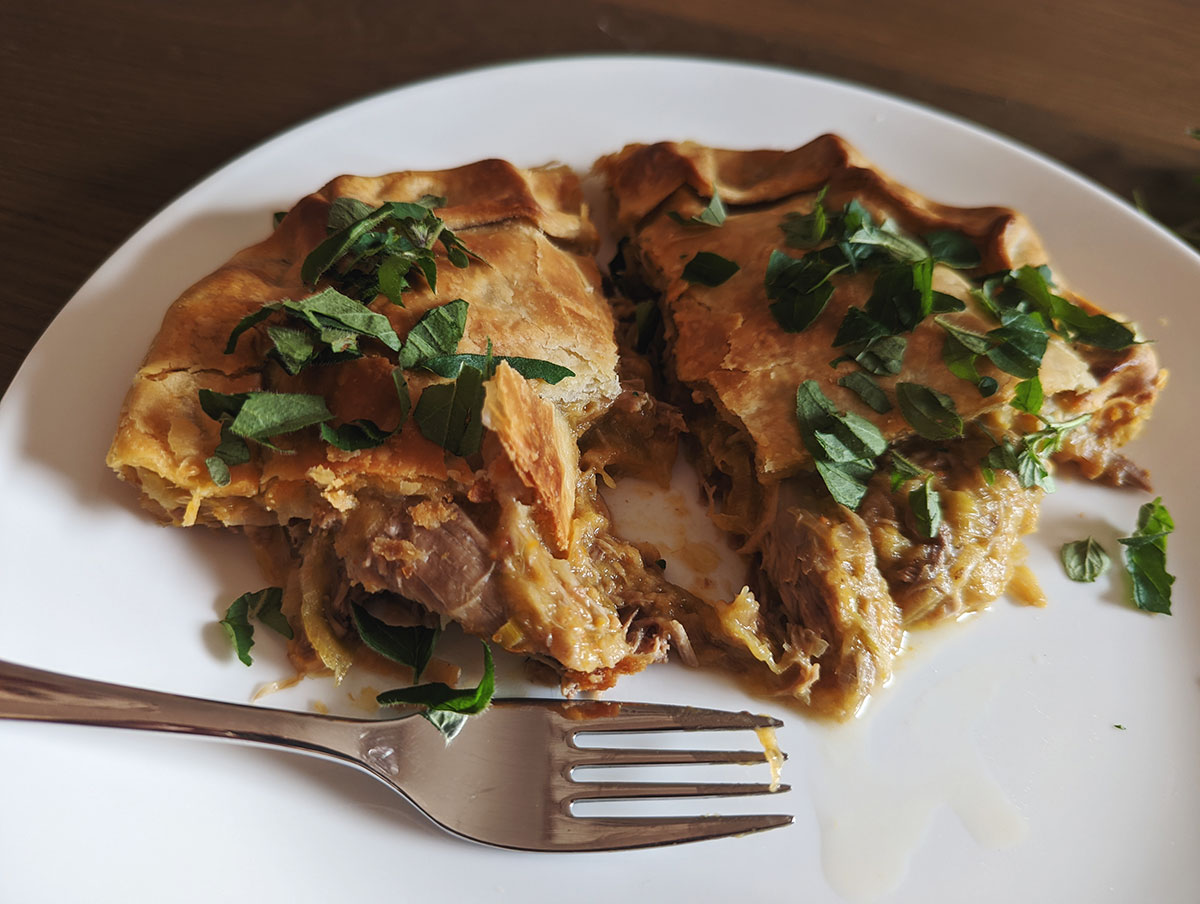 Is it cheap for ready-made food? No, absolutely not. It's expensive for ready-made food, but it's worth it because they never ever skimp out on the quality, or even quantity, of the ingredients.
You get so much value, my husband Thomas is constantly pointing out how thin their margins must be in comparison to other restaurants or ready-made food places, because the value you get is substantial.
But enough about the fuss, because if I haven't gotten you to at least be interested in trying this place out, there's no point continuing on.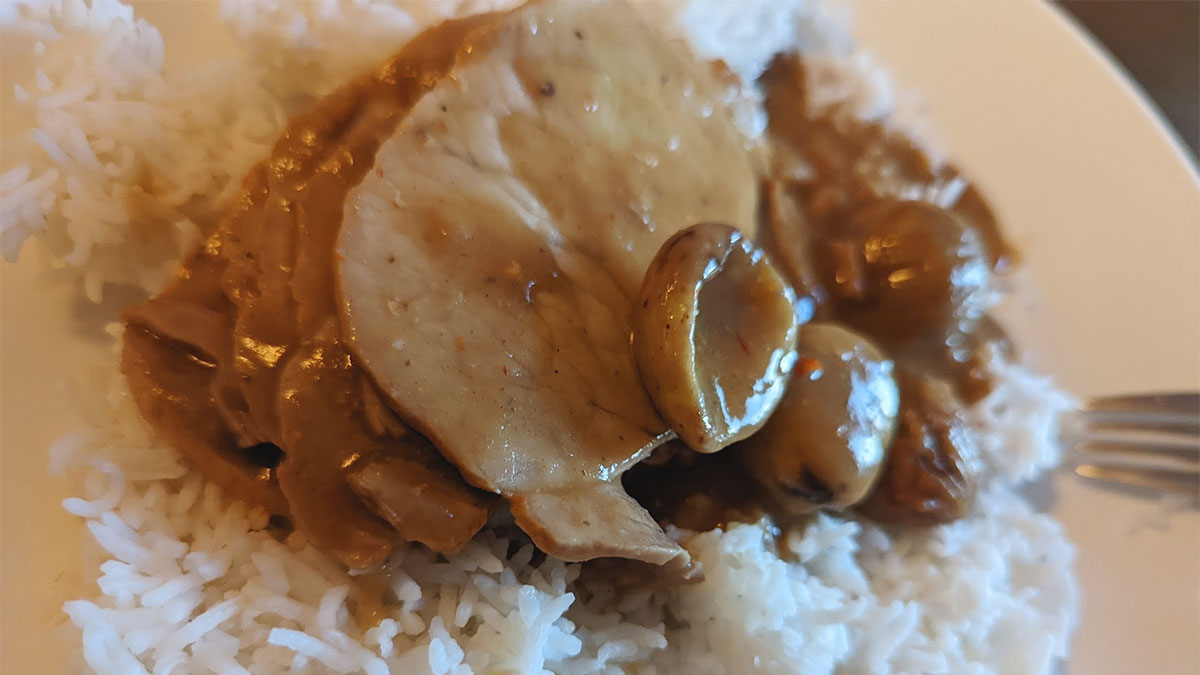 Let me give you a list of some of our favourite dishes here that we've tried so you can try them if they're your type of thing:
The Duck & Leek Pie (100% favourite, will always default to this if we don't want take-away, but don't want to cook, and aren't sure what we want to eat).
Cod with Spinach and Shrimp
Pork With Chestnuts
Any quiche (mushroom & courgette is delicious if you'd like a recommendation)
Any pizza (I like the tuna one the best, and Thomas loves the 4 cheeses)
I assure you, you absolutely cannot go wrong here, however, so if there's something that piques your interest or strikes your fancy, grab it.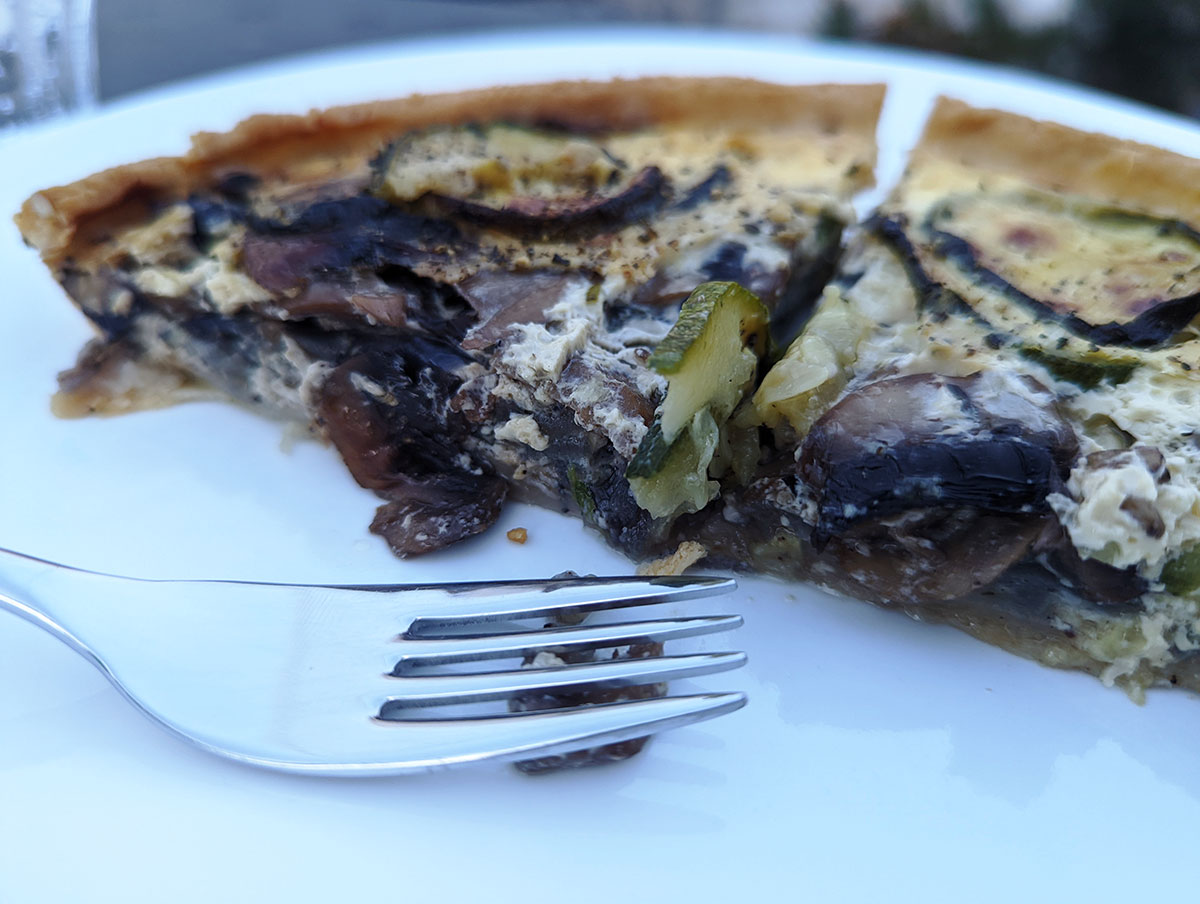 You may not like the style of the food (i.e. you may not be a fan of quiches for example), but the quality of that food if you like it is guaranteed, so if you like that thing typically, you will like the version that's made here. Almost a certainty.
One thing you do have to keep in mind is that some of these dishes are cook from frozen, while others you have to thaw out, and still others you need to have ingredients (like eggs) on hand to cook with the ready made meals.
This isn't a big deal, but it's worth noting if you're trying to buy a meal to make right when you get home, or you're in a hurry before preparing a dinner you've bought from here and don't realize you need to thaw something out.
Ask the staff if you need any help choosing or explaining the cooking instructions, though a simple snap in Google Translate will help you read what's on the label.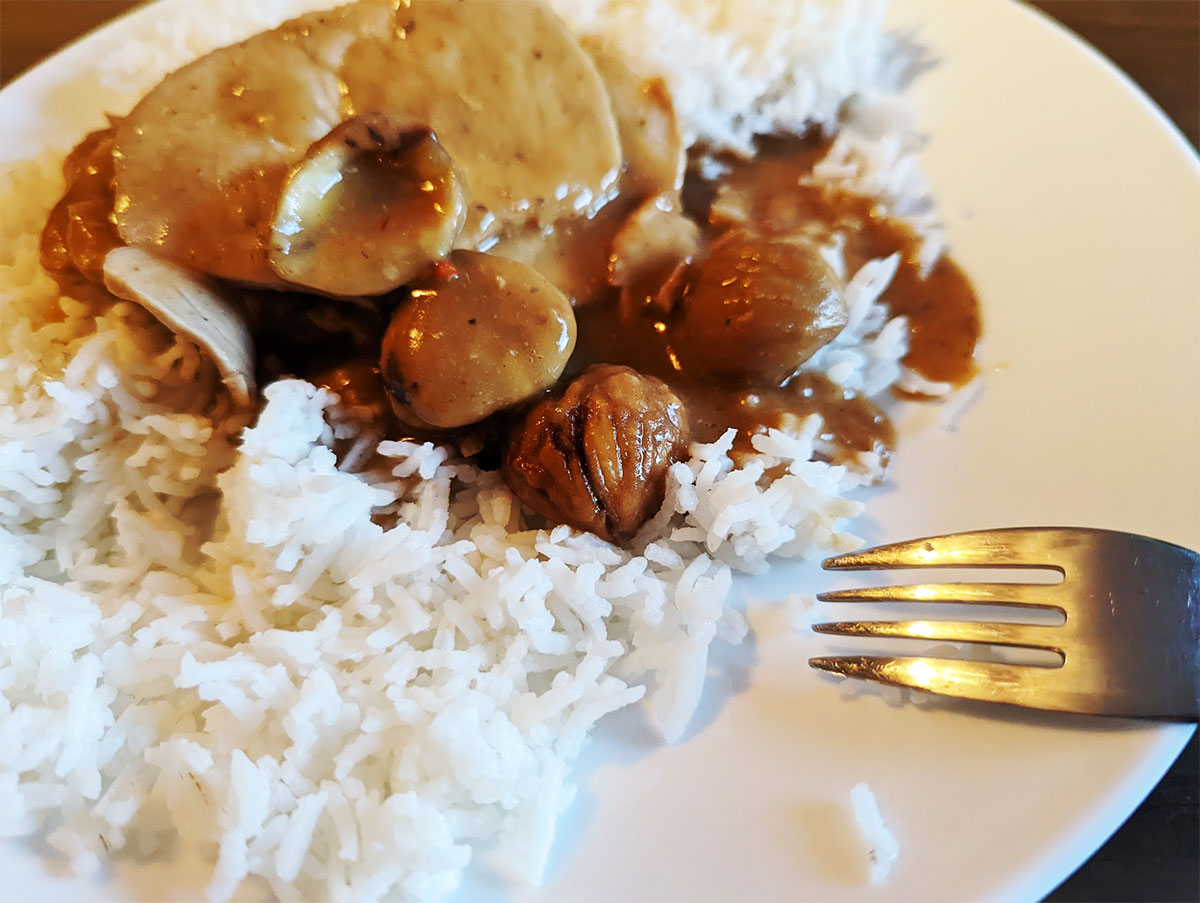 If you're a local - or are staying in the area for some time, they have a system where if you spend above $50 to load a card (which you use for future purposes if you don't use in one go), you get a small bottle of wine. Load $100 and you get a large one.
The staff are incredibly helpful and there's almost always at least one person who speaks English fluently, and can help recommend foods to you.
Come back regularly if you like it, as the menu often changes, and you'll be in for a new treat quite frequently.
Also be sure to stock up on your favourites (as we do) since they may be out of rotation when you want them most.
A solid recommendation for a back-up meal that's delicious, ridiculously high quality, and oh-so-healthy for a ready-made meal.